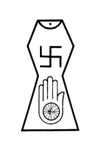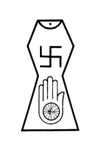 Narbdaben Bharmal Shah
17th September 1942 – 29th March 2020.
It is with deep sorrow that we announce the passing of Narbda Bharmal Shah formally of Arusha,Tanzania currently residing in North Harrow, London.
Daughter of Late Bharmal Hargan Shah  (Dodhia) and late Gomiben Bharmal Shah.
(Originally from Arikhana, India)

Sister to Venichand Bharmal Shah and Ramesh Bharmal Shah (Arusha).

Sister in law to Vijaya Venichand Shah and Rajan Ramesh Shah (Arusha).

Aunt to Minesh Venichand Shah and Rina Minesh Shah.
Grand Aunt to Ruhi and Kria Minesh Shah.
Narbda now rests in peace from her suffering. She always talked about her days in Arusha and would remember all the people of Arusha.
She had a good life in the care home, where she had wonderful carers who looked after. They had some great holidays together.
Our family appreciates your support over this difficult period in our lives.