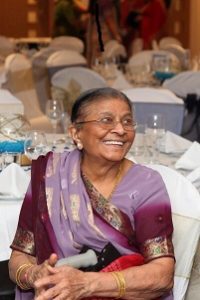 | | | |
| --- | --- | --- |
| | | |
It is with deep regret that we announce the sad demise of Mrs. Shantaben Dipchand Meghji Maroo on Saturday 14th January 2017 in Nairobi.
She was Wife of Late Dipchand Meghji Maroo.
She was Mother of Chandravadan Dipchand (Nbi), Lilavanti Harakchand Shah (Nbi), Kamu Dhiru Shah (Msa ), Indu Ramesh Shah (Nbi), Bindu Satish Shah (UK) , Sangita Hitesh Shah (UK)
She was Mother-In-Law of Usha Chandravadan Dipchand Maroo (Nbi), Harakchand Devchand (Nbi), Dhiru Zaverchand (Msa), Late Ramesh Mulchand (Nbi), Satish Jivraj (UK) and Hitesh Juthalal (UK)
She was Grandmother of Priya, Hena, Jilna, Dhanisha, Mayur, Sarju, Niraj, Anjali, Nainesh, Anisha, Sakhi, Darshni, Henna, Urvi, Pooja and Jay
She was Grand Mother-In-Law of Bhavit, Vimal, Shilpa, Adrian, Bijal, Shriti, Yogesh and Joel.
She was Great Grandmother of Riyan, Aria, Amaya, Shivani, Komal, Saheel, Payal, Khushiv, Dhillan, Rohan, Sayan, Diya and Anand
Prayer meeting will be held at Hare Krishna Hall, Shree Swaminarayan Temple, Wood Lane, Stanmore, HA7 4 LF on Sunday 15th January between 3.00 pm and 5.00 pm
"When someone you love becomes a memory, the memory becomes a treasure"
Om Shanti Shanti Shanti