| | | |
| --- | --- | --- |
| | | |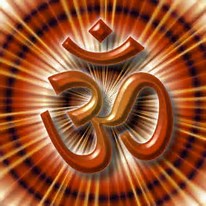 Lilavati Lakhamshi Rajshi Shah
Birth 11.01.1920
Death 12.03.2018
Life is the greatest gift that God has given us.
Death is only a bridge towards eternal life with God.
Certainly, heaven is regaining for another soul has finally reached her true home.
She was the wife of Lakhamshi Rajshi
Mother of; Late Harakchandbhai, Himat, Kasturben, Suryakala, Manjula and Indira.
Mother in law; Late Manchhagauri, Lata, Late Manilal,Late Jayantilal, Late Shobhag, Vipin
Grandmother of.
Saroj, Sudha,Arun, Jayant, Savan,Sonia, Sudhir, Subhash, Nayan,Mukesh, Sudha, Chandrika, Kaushika, Atula, Priti, Shailen, Milan,Nimish, Niten, Sandip, Shilpa, Shalini and Nishma.
Grandmother in law of.
  Rekha ,Late Chandrakant, Niru, Kokila, Sumi, Sarita, Late Prabhulal, Satish, Dipak, Chandrakant, Ashwin,
Dipti, Nishma, Nesha, Meera, Nilam,Nita,Latch, Chris and Dan.
Prayers (Sadadi) will be held on Tuesday 13.3.2018
8 to 10 pm at Oshwal Centre.
Lakhamshi Virpal Hall.
Funeral Arrangements:
Friday 16th March, 4pm, Golders Green Crematorium, 62 Hoop Lane, Golders Green, London, NW11 7NL
Om Shanti Shanti Shanti.