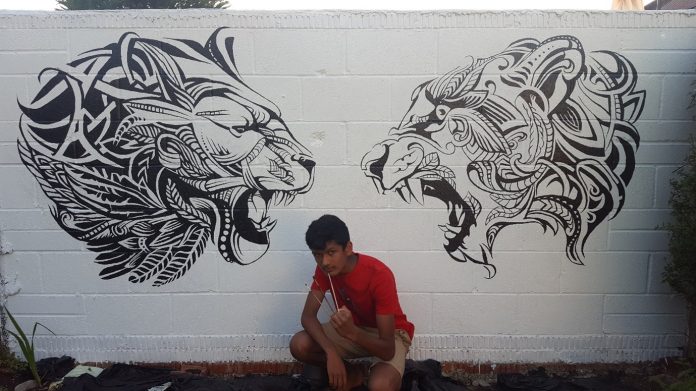 Blog by Oshwal Youth Team
Young Oshwal, Liam Dodhia, from the North West Area has shared some of the exciting activities he undertook during the UK's three lockdowns with us.
Liam said: "I wanted something to do during lockdown and I wanted to spend time in the nice hot weather, so I decided to paint the plain walls in my back garden…During the first lockdown, I drew and painted Lord Ganesh and two Lions. I had to use black and white paint as there were not any exterior-coloured paints available at that time."
But Liam did not stop there! "I washed both cars, pressure cleaned the patio and front garden as well as gardening, cooking and cleaning. With all the money I earned and saved, I built myself a computer from scratch."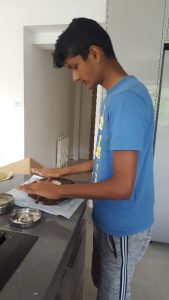 Liam cooking during the first lockdown
Whilst the recent lockdown has been different, it has not stopped him from getting involved in different community efforts: "This lockdown, I have been focused on school, online and in person, as I am supposed to sit my GCSEs this year. However, recently, my brother and I did a live cooking demo to hundreds of people online."
Thanks for sharing your lockdown experiences with us, Liam! Your efforts are a great inspiration to Young Oshwals far and wide!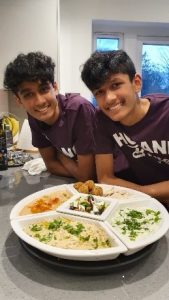 The final result of Liam and his brother's recent cooking demonstration
Feature Image: Liam's painting of two Lions on the garden wall