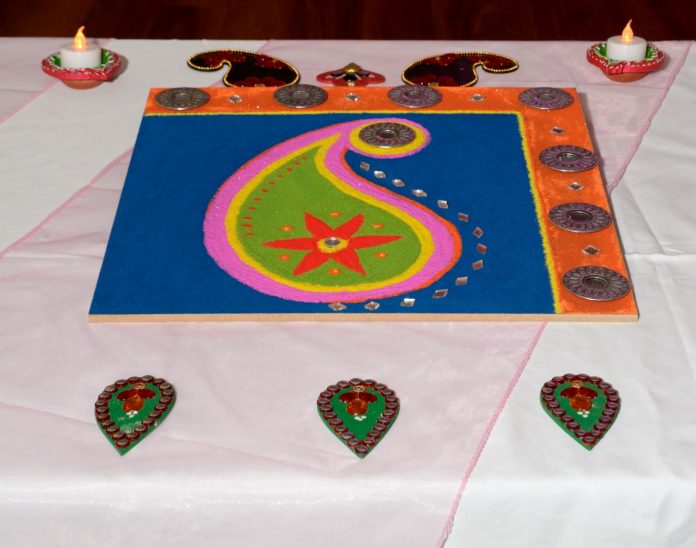 In preparation for the Diwali celebrations, the Women's Welfare committee organised a Mithai and Rangoli demonstration on 19 October 2016 at Oshwal EKTA Centre. There were 160 ladies who attended the event. The evening started with prayers followed by Jyoti Shah who demonstrated two mithais, cashew badam sandwich barfi and chocolate peanut butter crunch bar. While preparing the mithais, she engaged with audience where she answered any queries that they had on the two recipes as well as gave some tips.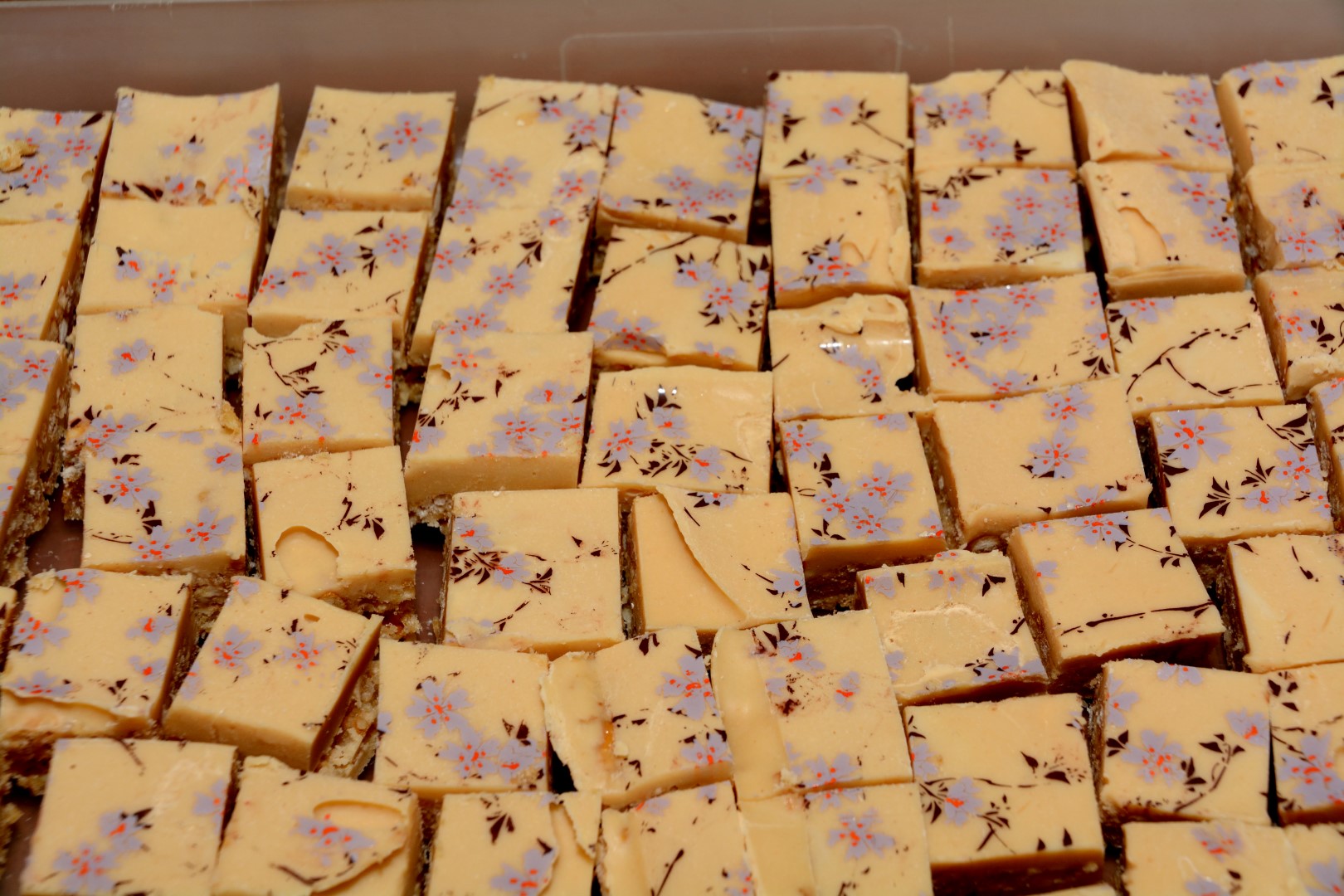 Following the mithai demonstration, Sonia Majithia and Husna Karania (also known as Rajula) led the rangoli demonstration. Sonia started with the basics on how to prepare the image on the board with gridlines and finger technique. While Sonia started her rangoli, Husna showed the attendees on how to create a water rangoli. She discussed the type of bowl to use, the water should be cold and that the rangoli should be created and completed where you want to display it otherwise if it's moved, the colours will mix and spoil the design. Both interacted with the audience where they gave lots of tips and answered questions while they worked on their rangolis.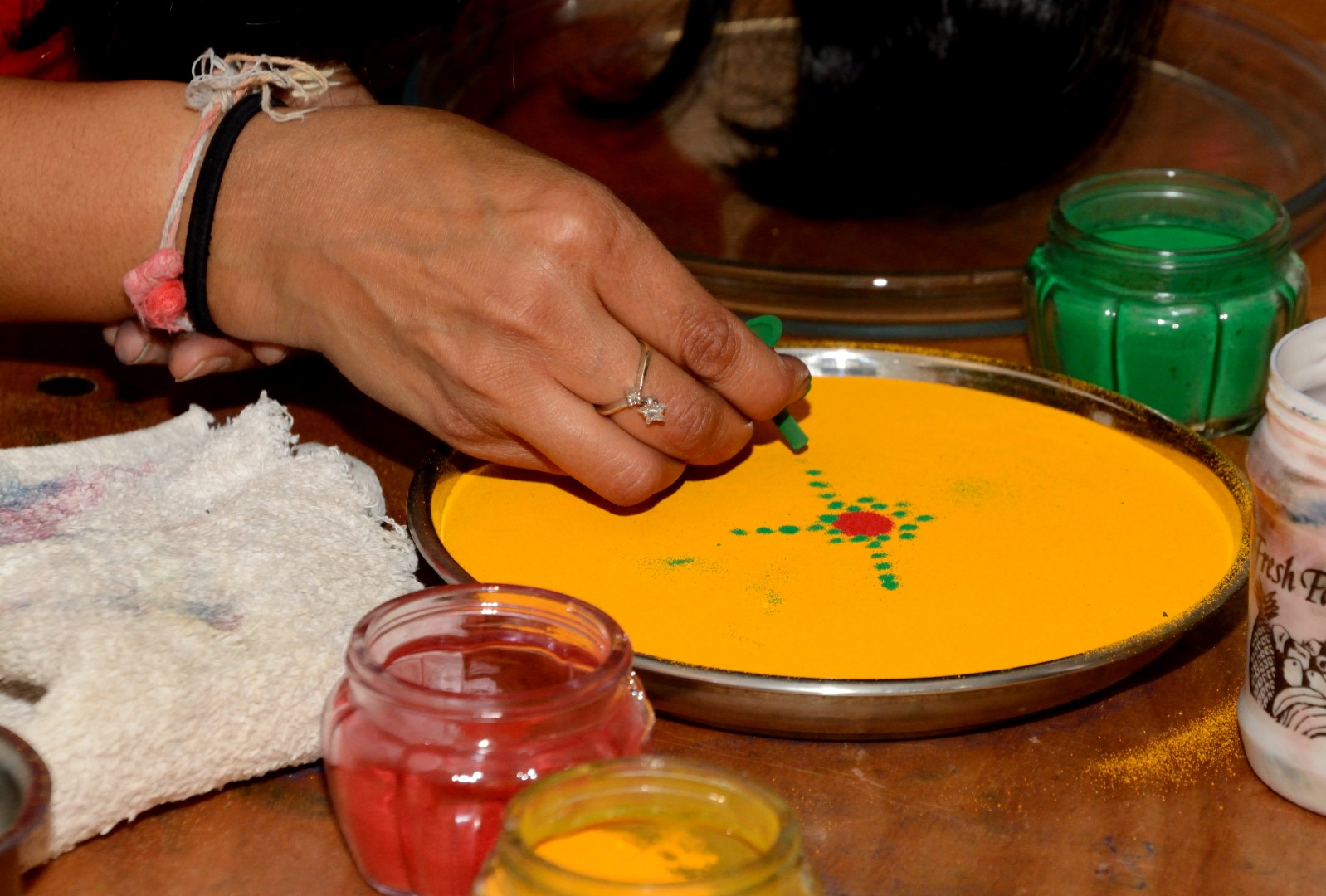 A bit about the demonstrators:
• Jyoti Shah is originally from Nairobi and initially started selling Tupperware from home. She's been teaching cooking classes since 2002.
• Sonia Majithia is originally from Mombasa. She's an interior and graphic designer. She learnt rangoli from her mum. She also teaches rangoli and has been a judge for the last five years for other communities.
• Husna Karania (also known as Rajula) is an optometrist and works full time at a specialist eye hospital and medical centre. She also learnt rangoli from her mum and water rangoli in Nairobi from Pushpaben Haria.
The evening finished with the audience trying the mithai sample over tea with gathia and sambharo.
Missed out on the event? View more photos here.