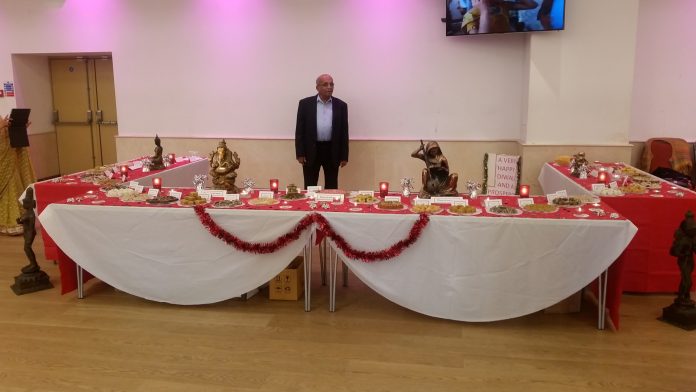 Northants Mithai Display @ Oshwal Centre – 22nd October 2017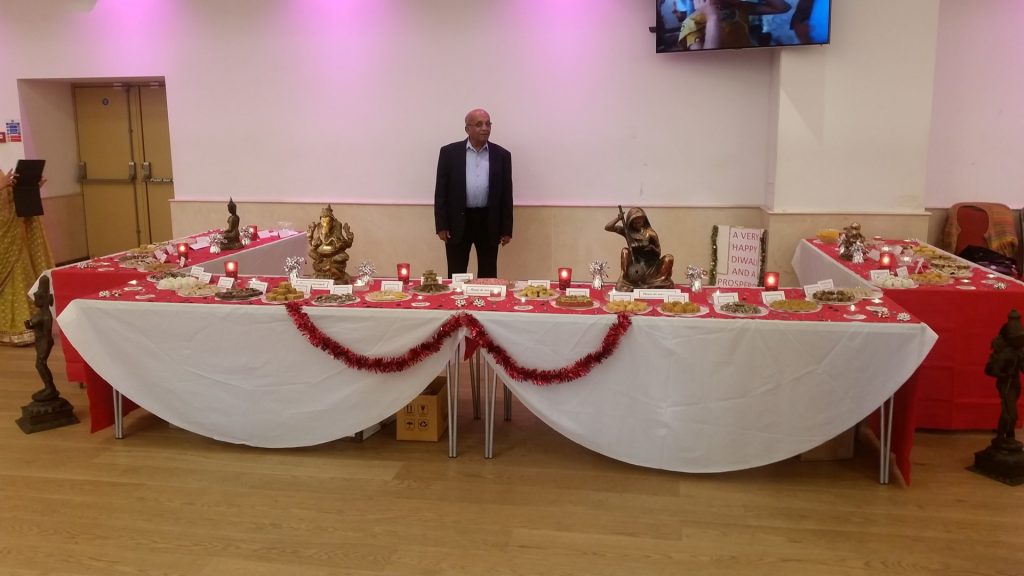 During the joyous occasion of Diwali, Northamptonshire area were asked to display an array of homemade mithai at Oshwal Centre on Sunday 22nd October 2017.  There were various other displays associated with Diwali that other areas did such as pottery, rangolis, Diwali cards, flower arrangements and farsans.
Planning and preparation for this started weeks ahead, various ladies from our area committed to make a dish or two of mithais.  We also had 3 mithais that came from other areas.  We managed to display 27 different varieties of mithais that ranged from classic traditional ones like ghari and gugra to contemporary varieties that ranged nut rolls to vegan brownies.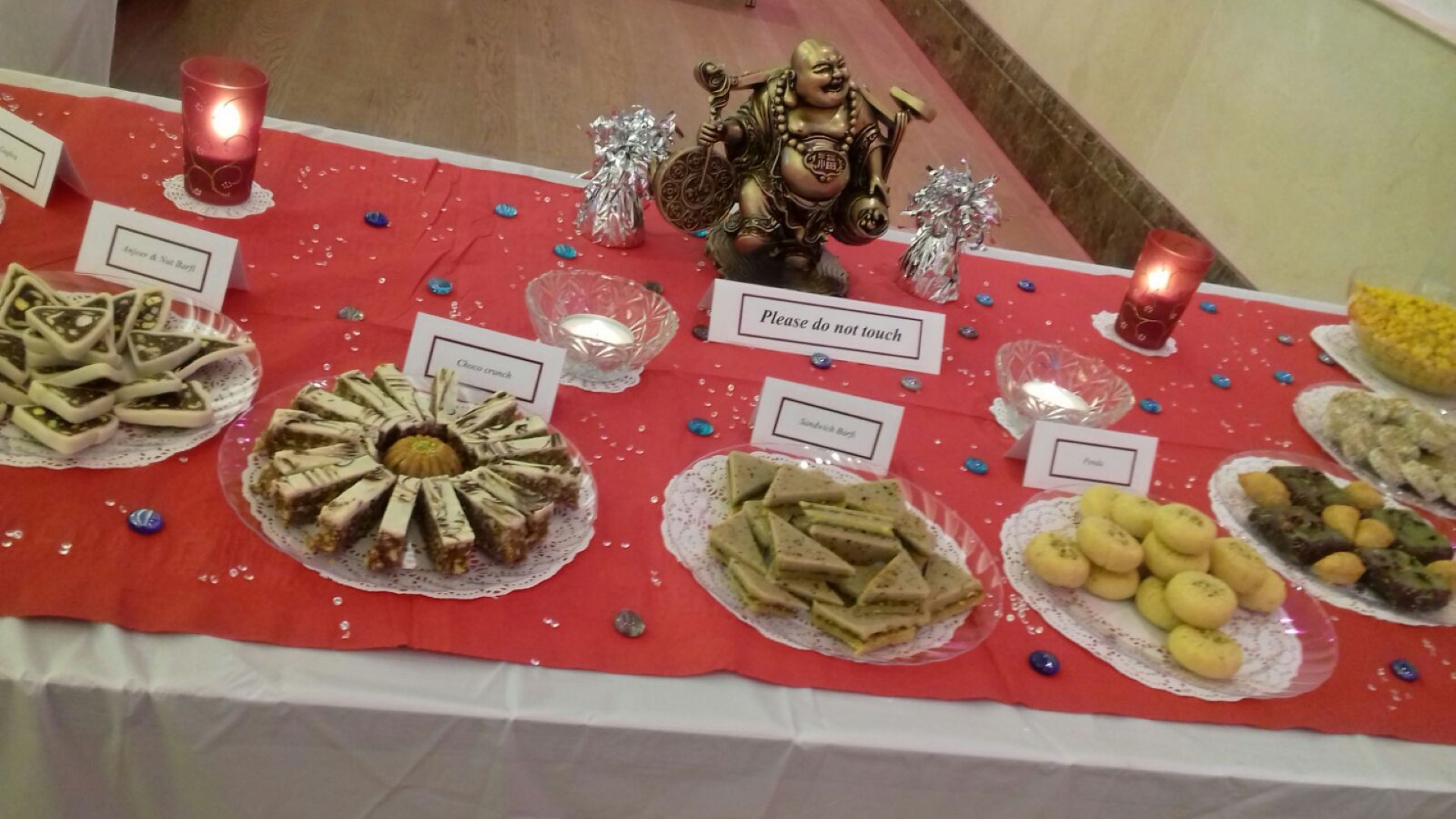 Few volunteers went on Saturday to set up the tables ready for the mithais to be put on display on Sunday.
As always, there were a great deal of interest from all who came in and many, many requests for tasters.  We observed that the there was a lot of interest in the vegan mithais and the healthier sugar free mithais like anjeer and nut rolls.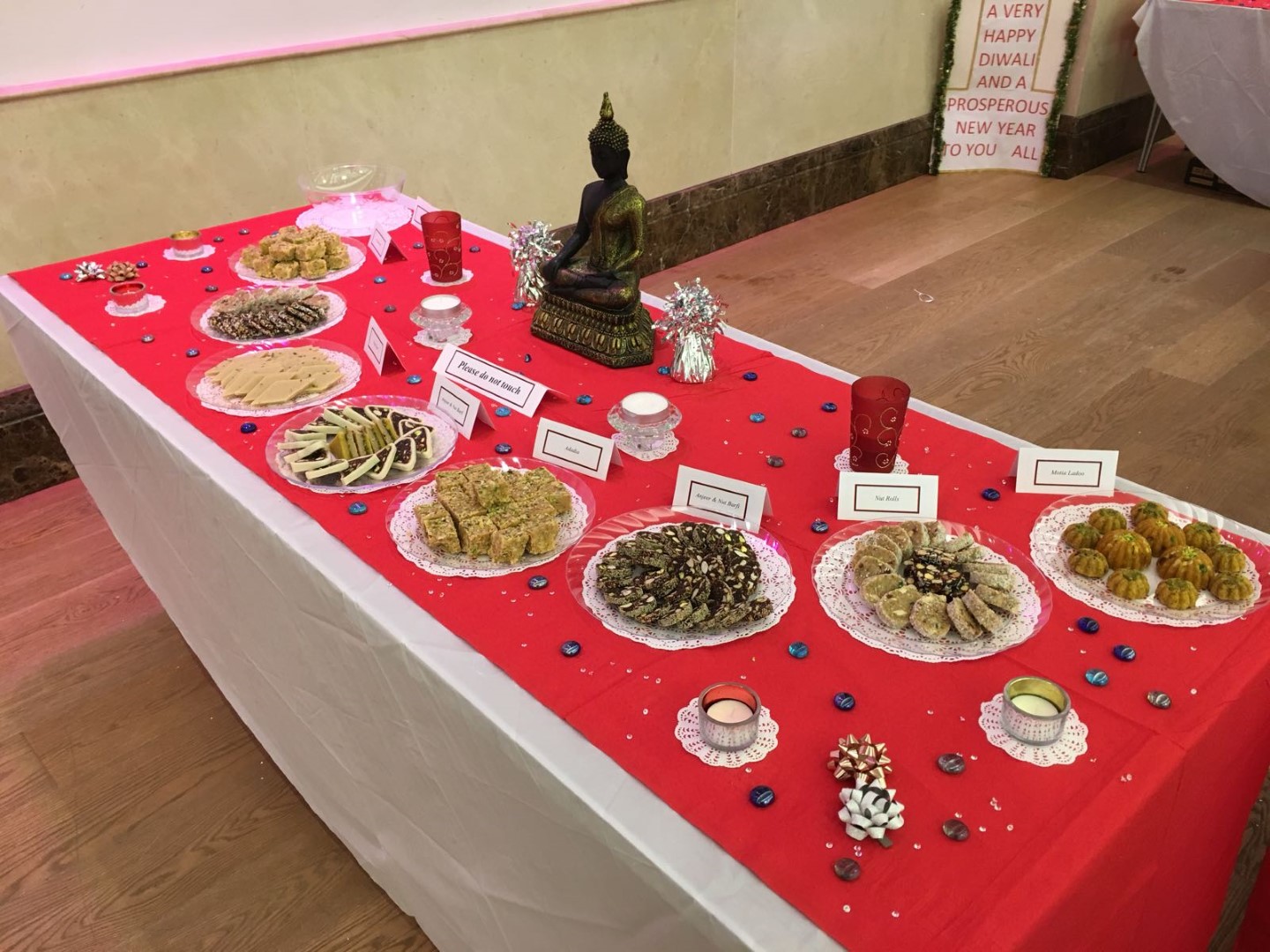 Many requests were received for buying the displayed mithais and a decision was made to sell off of the displayed items towards the end of the day.
We thank all the ladies who made the mithais, and the volunteers and committee members who gave up their valuable weekend for this event.  For more photos, please click here.

Click HERE to view more images