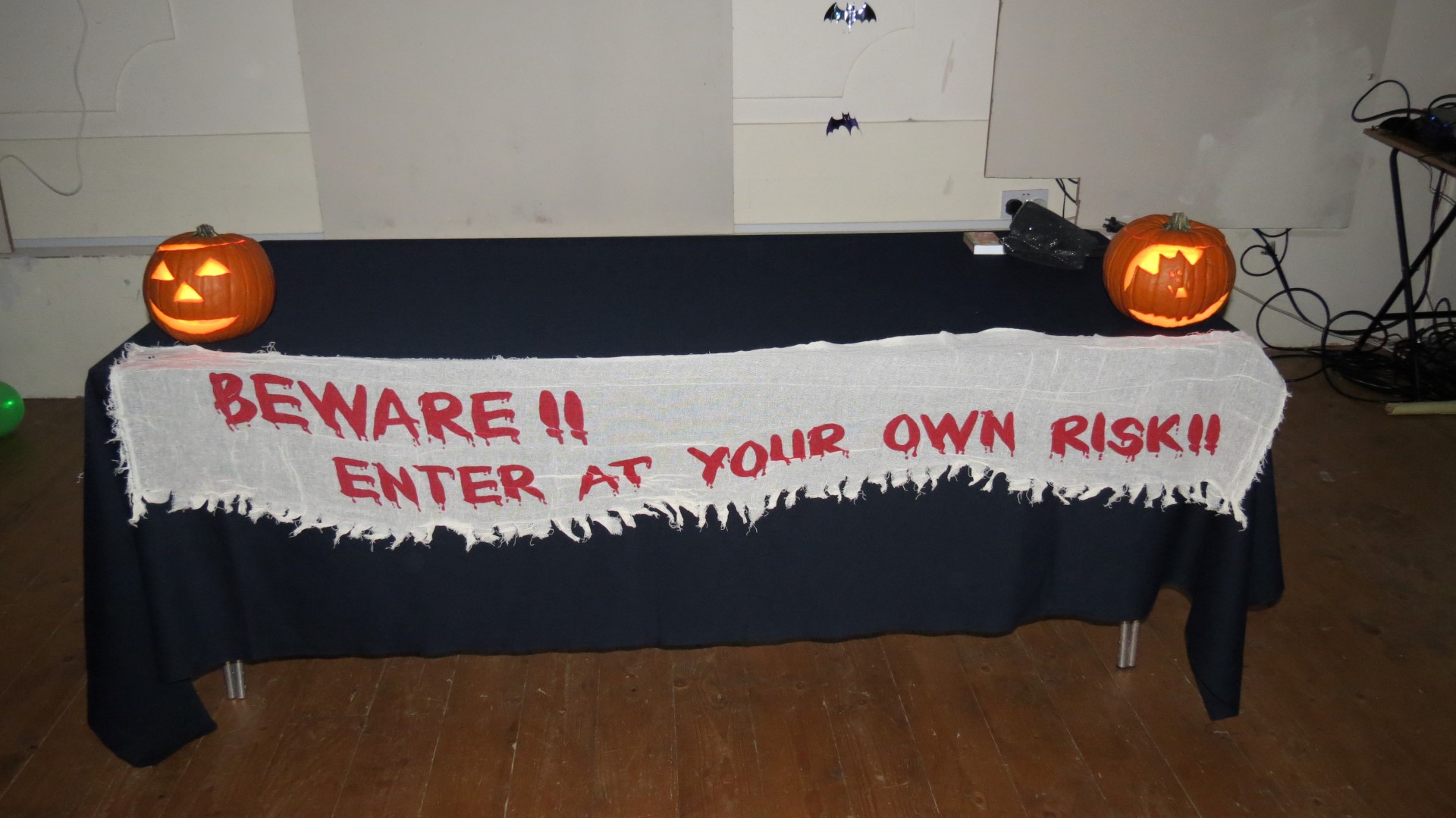 On Sunday 6th November, the Youth sub-committee organised West Area's first-ever Murder Mystery Night, an event which had been six months in the making! The event was designed to be an opportunity for people to experience something new that had never been done before – a chance to be a detective on the night to investigate several murders enacted by our very own Youth sub-committee who transitioned into fine actors on the night might we add! Given that the event was so close to Halloween, it was a great opportunity to embed this feature into the plot and guests were encouraged to attend the event in Halloween fancy dress. There were some truly horrifying and gruesome costumes which complimented the nature of the event brilliantly.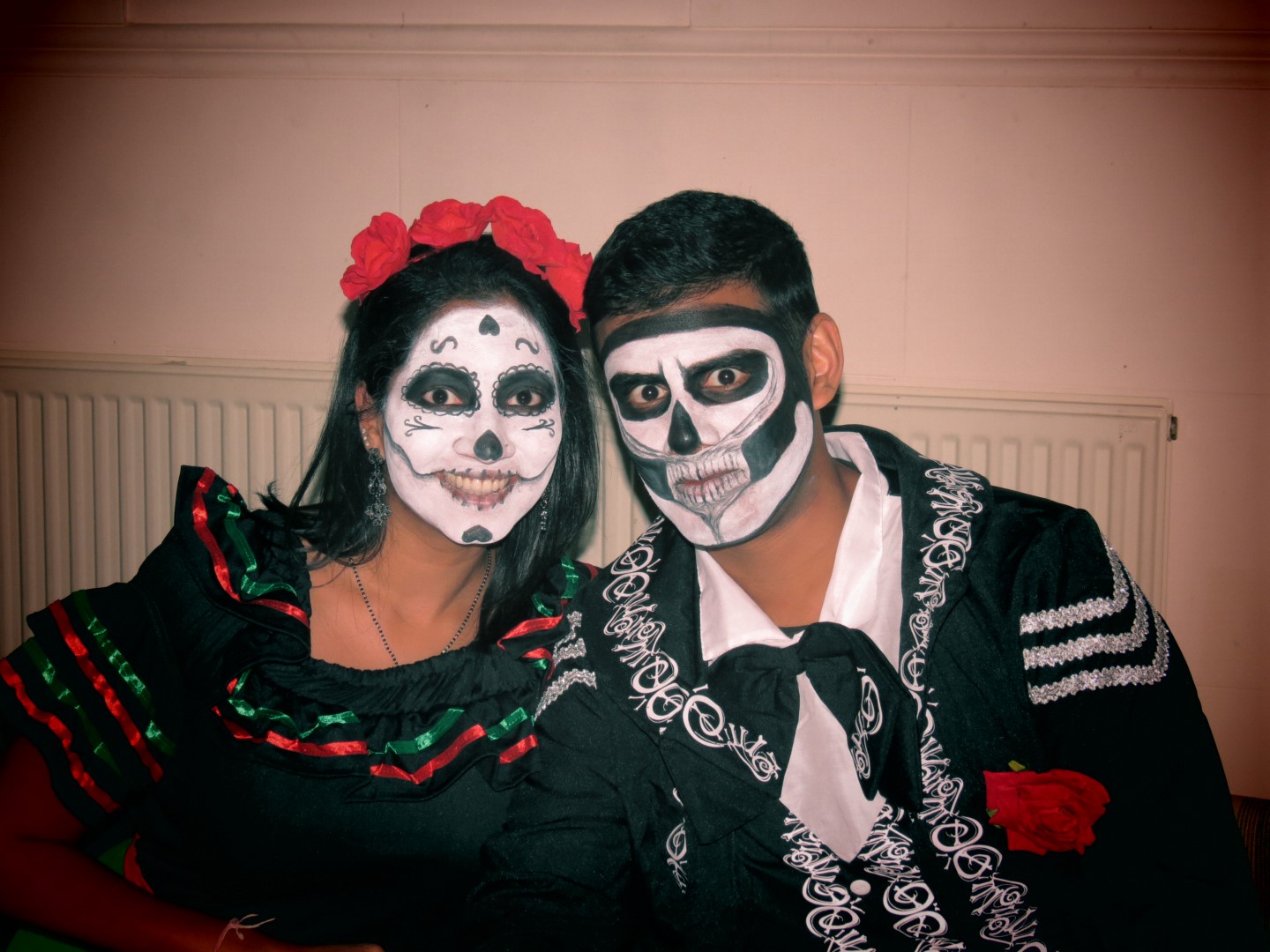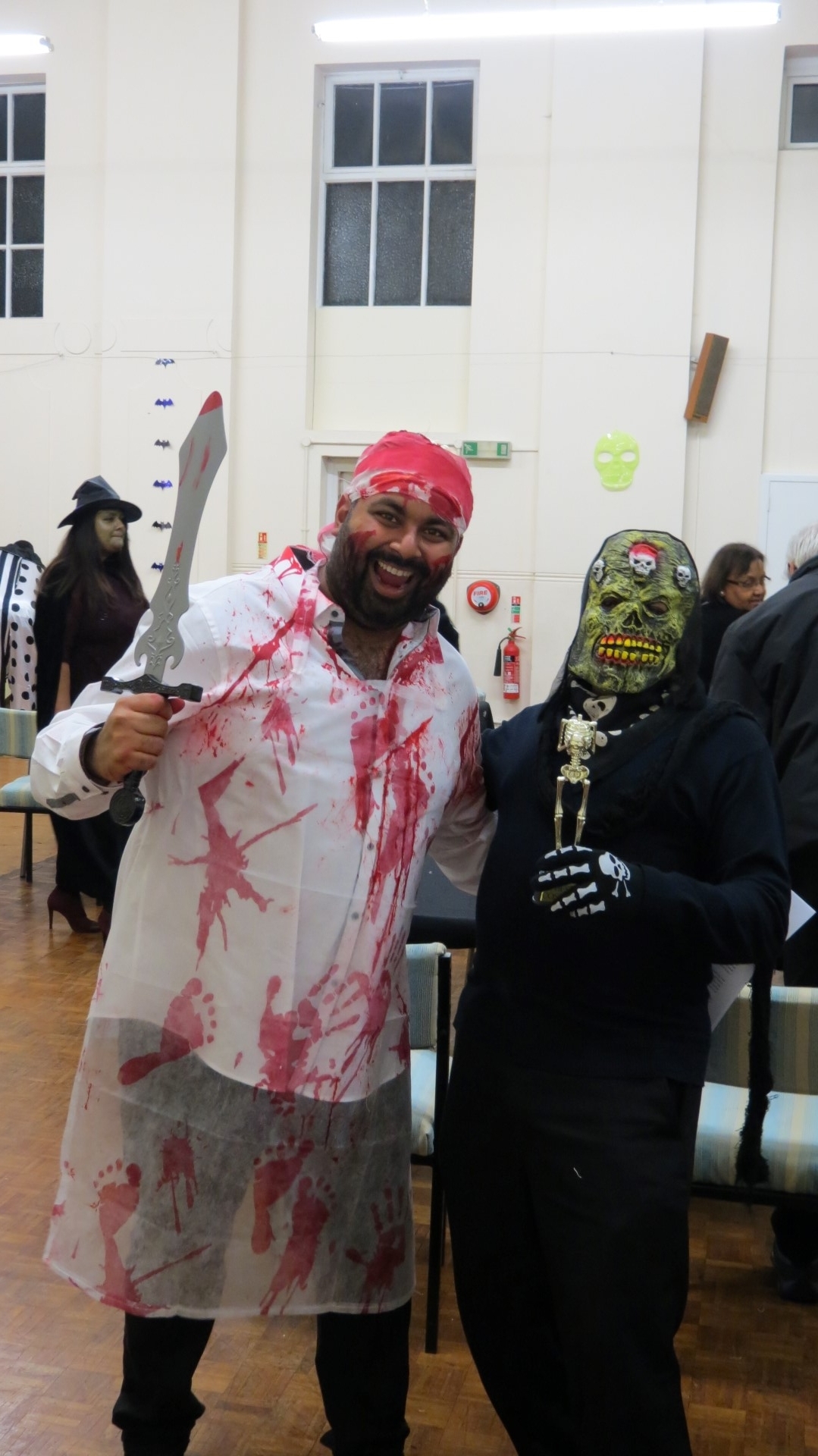 The venue was transformed overnight with lots of spooky decorations including our very own hand carved pumpkins which were candle lit to reveal some creative designs. There were several other ghostly decorations and spine-tingling Halloween music just to add to the scare factor!
The plot itself was under the guise that everyone was attending a corporate Halloween party in honour of the recently deceased CEO, Jay Shah – a fictional character who owned a technology empire and had amassed a huge fortune over his lifetime. Jay loved Halloween and held a Halloween themed party each year as part of his annual tradition. However, this time given his death, the party was in his memory as well as to find out who would be the new CEO… The revelation on who would become the new CEO led to the most gruesome, murderous antics on the night as key characters made a grab for the top position!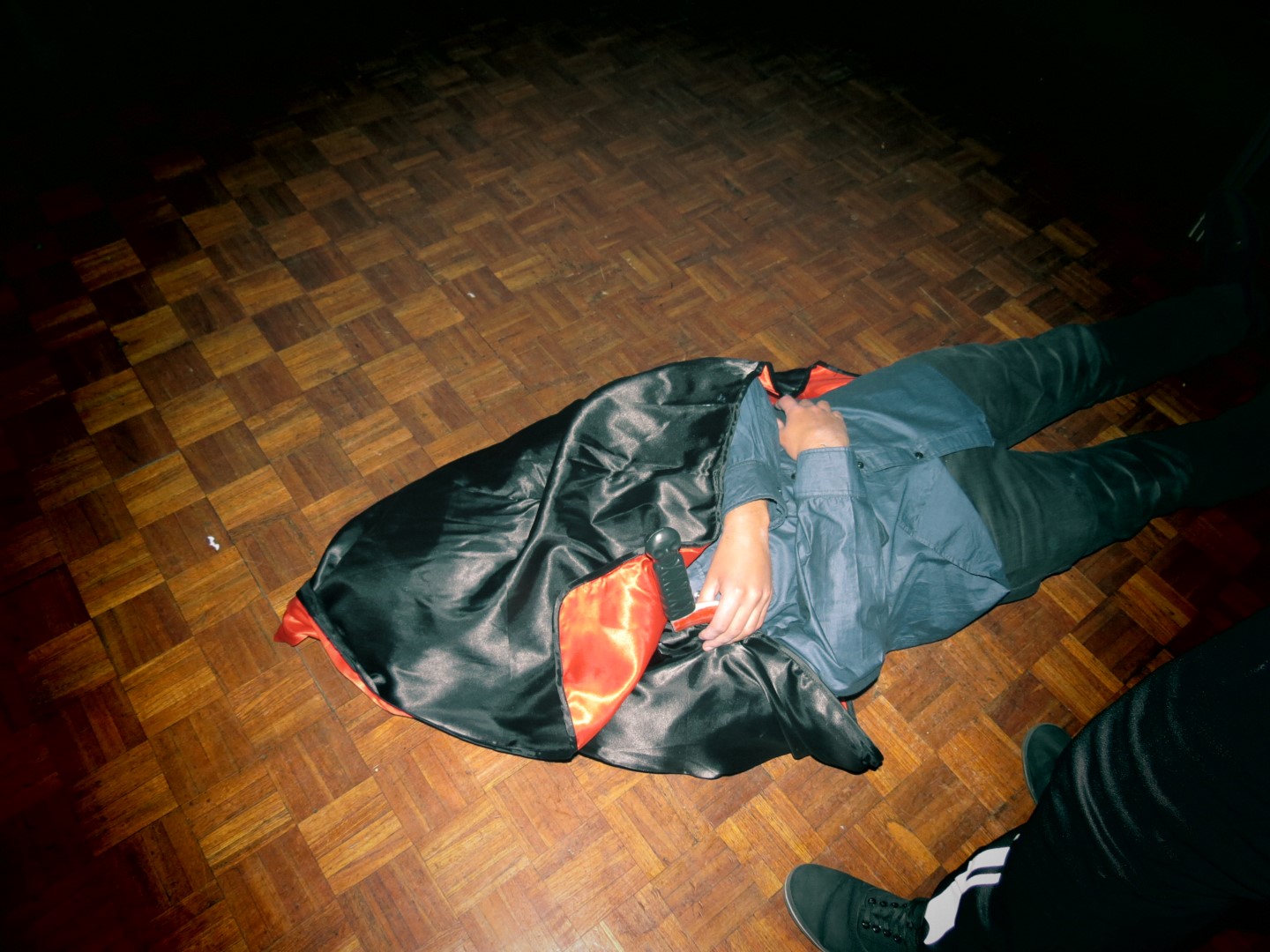 It is often said that the most common motives for murder are money, adultery and revenge, and there certainly were plenty of twists and turns that kept our detectives on their toes to guess the murderers!
The evening concluded with guests providing their best guesses on who killed who and why. Everyone made a great effort with great attention to detail and team work to solve the murders. It was an extremely enjoyable evening with the added benefit of many talented, budding detectives being discovered in the process! Congratulations again to the winning team 'Colombo', which consisted of Keshubhai, Bipinbhai, Anjuben, Binita, Jinit, Bhavika and Chandni who it seems aptly named themselves at the start of the event, although it does help that Keshubhai's nickname is Colombo!
There were also exciting raffle prizes and additional prizes for those with the best Halloween dessert and fancy dress costume. Congratulations to Daxaben for taking the time to create the best Halloween themed dessert, it was delicious! Finally, thanks again for everyone taking part in the Halloween fancy dress and huge congratulations to Raivatbhai (Ashok), Daxaben, Sheelna and Dipan for their amazing effort on their extremely terrifying costumes!
By the end of the event people were truly excitedly spooked and there were even requests for similar future events! Thank you to our Youth sub-committee for the outstanding commitment, dedication and hard work for organising such a brilliant event which would not have been possible without Ketan, Arti, Nimita, Rishma, Sarith, Niraj and Prakash. In addition, thank you to all our volunteers including Roopal, Christine and the cooking team Subhasbhai, Vijaybhai, Daxaben, Ushaben, Mayuriben and Anitaben. Thank you to everyone for attending and hopefully there will be many more on the horizon!  For those of you who couldn't make it then we can truly say you missed out!
For more photos of the gruesome Murder Mystery Dinner please click here.