Sunday 4TH MARCH 2018 – NORTH – NEW AREA COMMITTEE ELECTED IN NORTH!!
Woodhouse college in North Finchley provided a familiar setting for the 2018 AGM, however proceedings that day were far from familiar!
After reports from outgoing Chairperson Laxmichandbhai, the Treasurers report delivered by Sureshbhai, and the Secretarys report from Shailanbhai, Tusharbhai our EC President gave an informative update on the associations progress and challenges.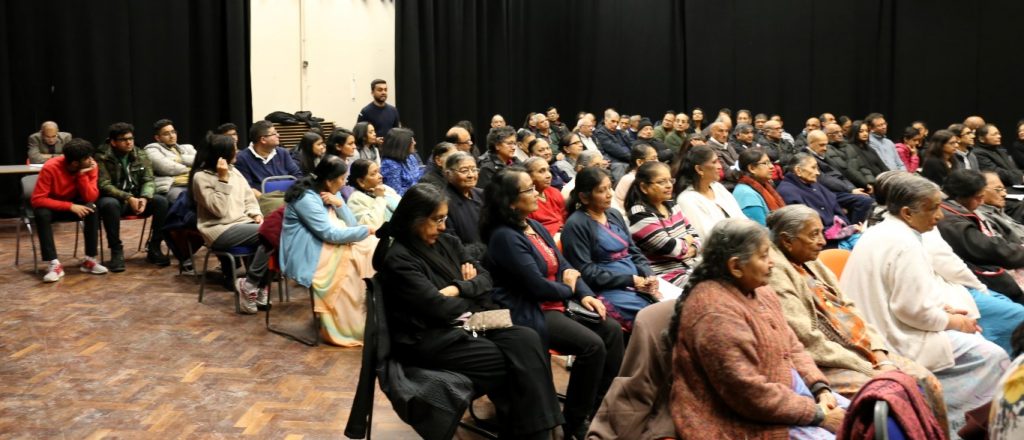 Thereafter the existing committee was dissolved and EC office bearers Nileshbhai and Heminiben were appointed returning officers to conduct the election for a new Area Committee.
Following the election rules as per the Constitution and Regulations, a full Area Committee was duly elected by members present and voting. The committee was elected at great speed and has 7 women on it, 1 bouldering enthusiast, 4 skiers, 3 vegans and a 19 year old university student.
The new committee comprises
Area Chairperson & Trustee – Shailan Premchand Shah
Area Vice-Chairperson – Ajay Suresh Shah
Area Secretary – Bansari Nylesh Shah
Area Treasurer – Nylesh Nathalal Shah
Area Committee Members – Anup Jayantilal Shah, Darshni Atul Malde, Dipa Steven Saunders, Kuntesh Babulal Shah, Mira Sanjay Shah, Sapna Ajay Shah, Silpa Ramniklal Shah, Simran Shailan Shah.


---

Back to North Area page.