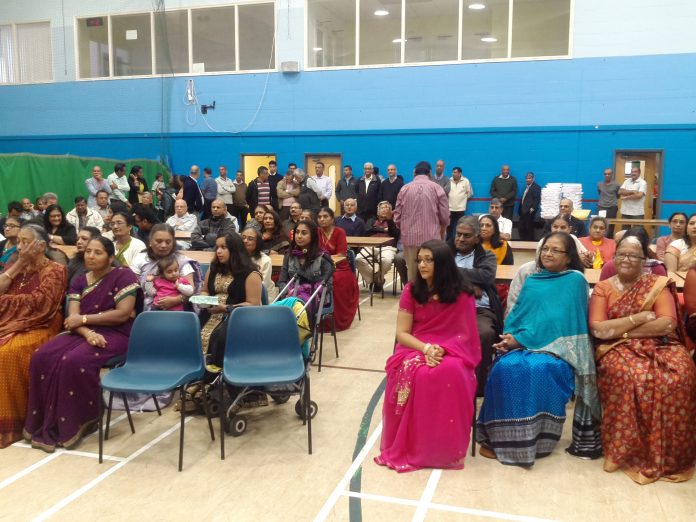 Swamivatsalya Bhojan – 10th September 2017
As usual Northamptonshire Area Committee Members and some volunteers started their day off at 7.00 am to start preparing food for the Bhojan.   Within 4 hours all the food was prepared.  Volunteers helped arranging the equipment, chairs etc for the preparation for our Bhajans programme to take place.
Our very own team, Mahendrabhai, Chiraag and Jytosnaben, chorused some lovely stavans. Some of the ladies also could do garbo   Bhikhubhai, our area Chairman, welcomed 3 members of EC Executive Committee.  Tusharbhai, our President, gave a little speech and informed us of two welfare projects which have been undertaken by Oshwal Association.  One being the Eye Camp in Jamnagar in February 2018. Second being sponsoring a new primary school in Macchu Beraja.  Hope that we can all support these two causes.
To finish off the Bhajan programme, Kundanben recited a Shanti and then we all enjoyed a very delicious lunch menu which consisted of Dhosa ladoo, Matoki Saak, Udal daal, rice and lentil daal, mixed veg bhajias, puri. salad and chaas.
Thank you to all the Committee Members and Volunteers who helped in this event.  A great team effort.
For photos please click here
By Gita Shah