24th March 2019 was the most spectacular day for the Oshwal Gujarati Schools of UK. A joint variety program was organised for the four schools to celebrate the 50th anniversary of the establishment of OAUK.
The program was held at Oshwal Centre, Potters Bar where the North West Area, North Area, South Area and West Area schools had only been practising from the beginning of this term and to produce such a sensational program can only be attributed to the hard work and perseverance by teachers, children and parents. The children age ranging from 3to15 year olds gave an outstanding performance. We were all stunned by the acting and the sweet, melodious Gujarati spoken by these little ones.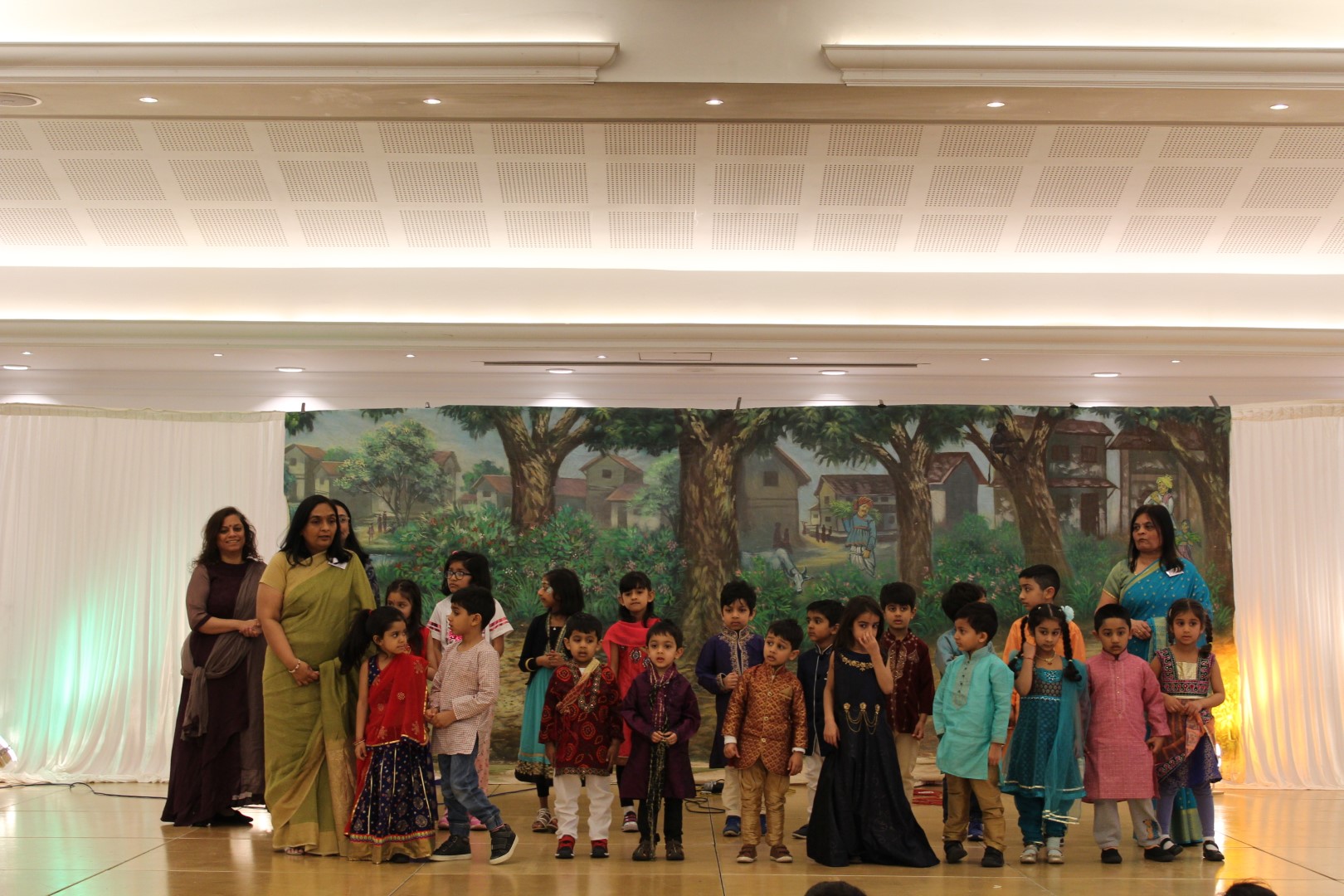 The show began with the lighting of the Dipak, followed by the prarthana, "Ame to tara nana baal, Amaari tu leje sambhal…..", Lovely, famous balgeet nani nani iyal, ek bilaadi jaadi, nani mari ankh. The fable narrated by Ashaben and acted the Funskool Children was hilarious. What a fun way of teaching colours to topiwalas in Gujarati and the moral behind the story. Unique presentations by the Shak bhaaji varg and the Aaj ni Duniya, the social media, the changing world and the rap on my mum, " who has no time to spend on me but Facebook, Whats App ," Say no more!!!
The two plays, by the children were impressive, emphasising the importance of parents and commemorating Mothers' Day and making children realise what sacrifices, a mother makes for her children. What about the music, Anish sang a song on Maa, stealing everybody's hearts, the songs by the harmonium and tabla band, Udi Udi jay, …… and the beautiful bhajan in chorus…Tere jaisa Veer kahaan….. Could listen to the young band, whole afternoon.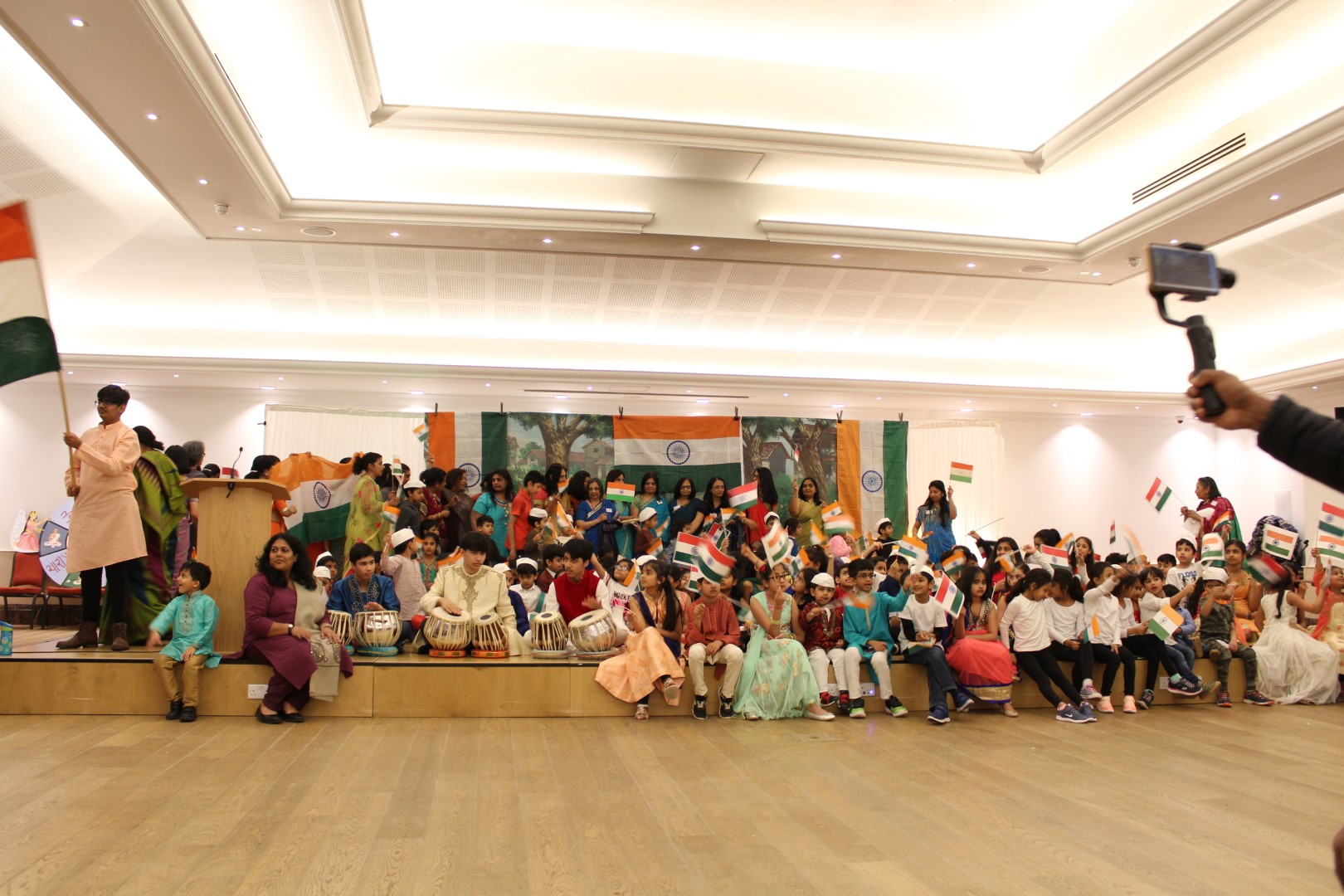 Top of the list was the dance by the young girls, Chogada taara,chaabila taara….. Such appropriate timing with Holi just gone by, expressing love for all. The patriotic talk on Gandhibapu, songs: Nanha Munha raaahi hoon and Yeh desh hai Veer jawanoka were fabulous but the FINALE, It just ROCKED. 135 children holding the Indian flags, wearing the Nehru chacha topis, marching across the hall to the stage and saluting to the national anthem was simply sensational. Never seen it so grand, in the history of UK Gujarati schools. A commemorative day to be remembered by this new generation and for another fifty years to come!!! I, also, recommend all to click on the link from the website and watch the show on catch up.
Jai Oshwal,
Rekha Mahesh Shah
Education Trustee, OAUK
---
To see more pictures, click here.