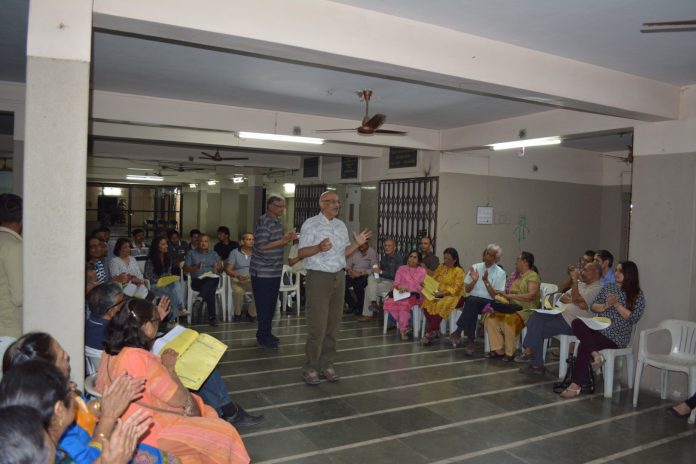 THURSDAY 8TH FEBRUARY 2018 – OSHWAL CENTRE, JAMNAGAR, GUJARAT, INDIA – VOLUNTEERING BRIEFING TAKES PLACE
On a warm evening, at Oshwal Centre in Jamnagar, Gujarat, India, Tusharbhai (OAUK President) and Ashokbhai (OAUK Trustee) lead a volunteer briefing for volunteers from India and UK, who have all come together for the Oshwal Medical Camp, which starts on Friday 9th Feb 2018.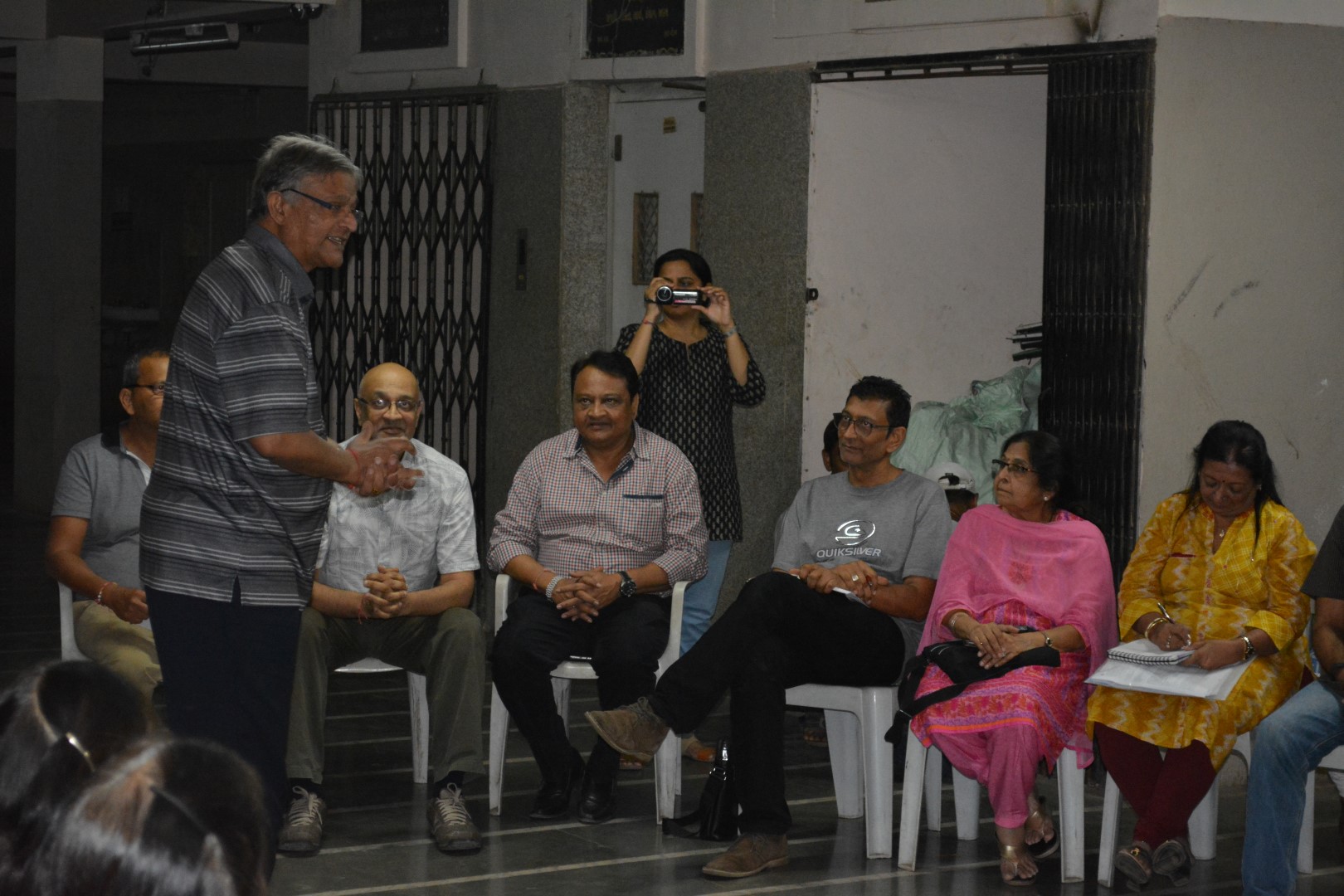 Introductions, were made for all volunteers present, as well as an overview provided on what the Medical Camp out entail.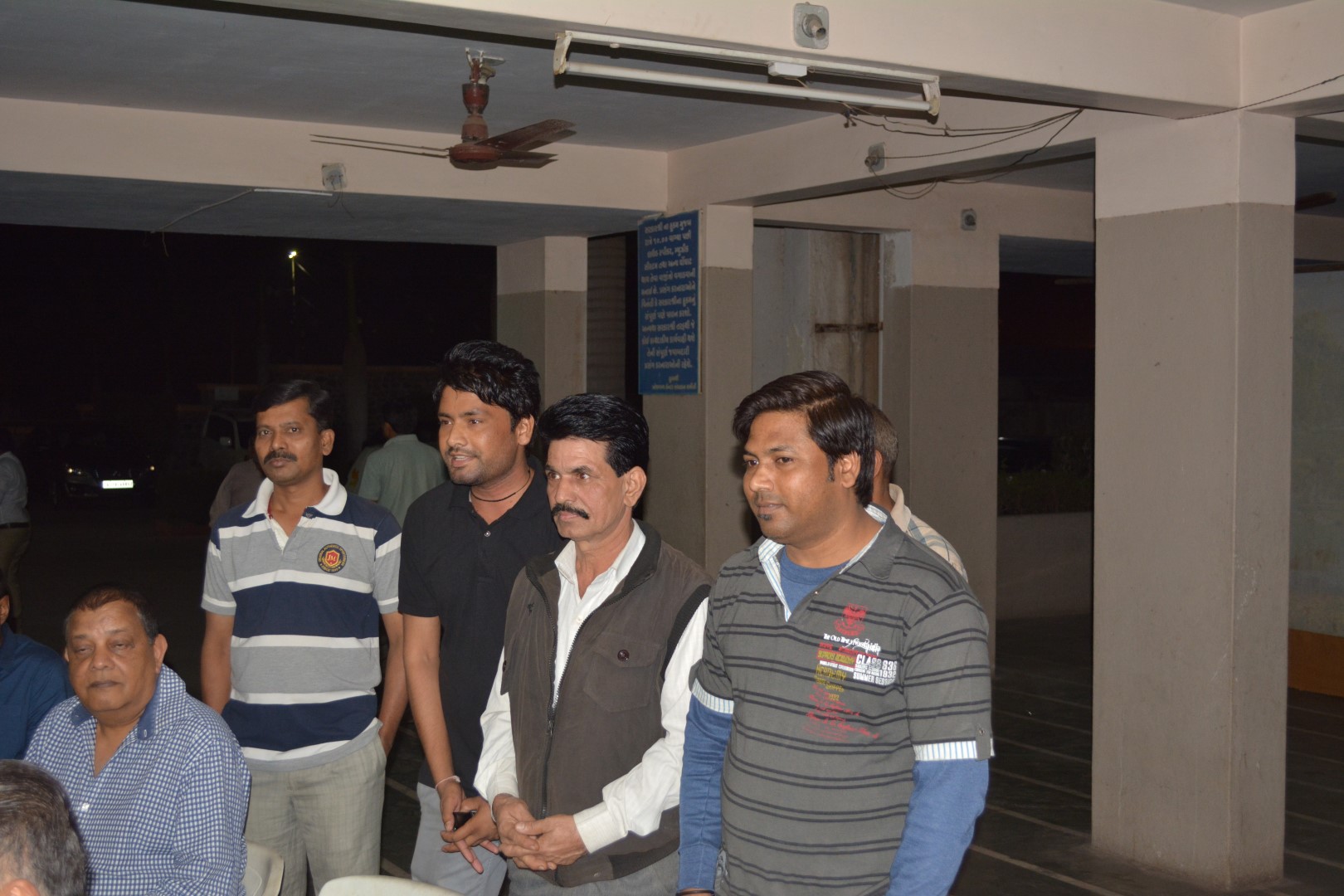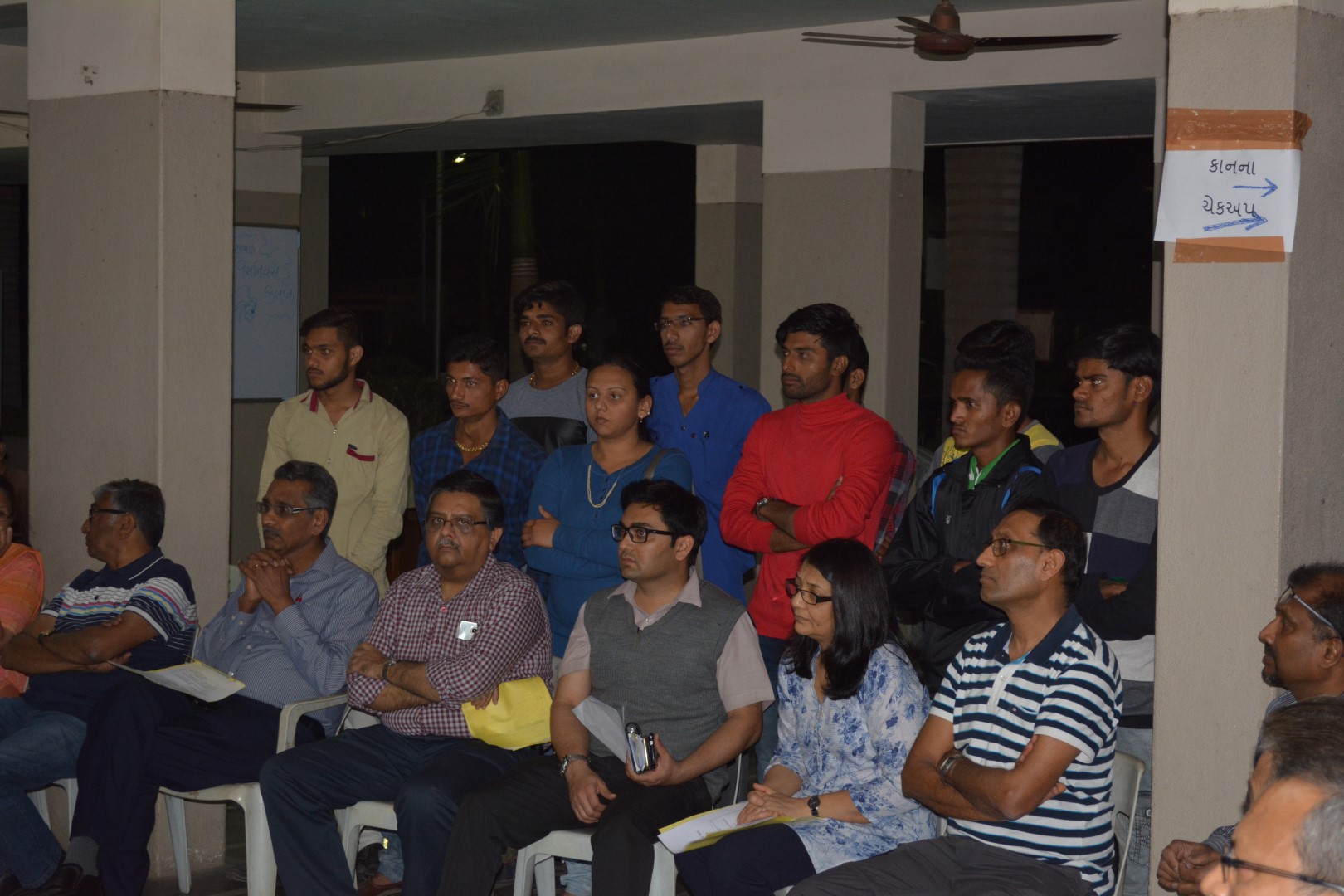 To see more pictures, click here.
---
To donate towards the Oshwal Medical Camp, click here.
Back to Medical Camp page.