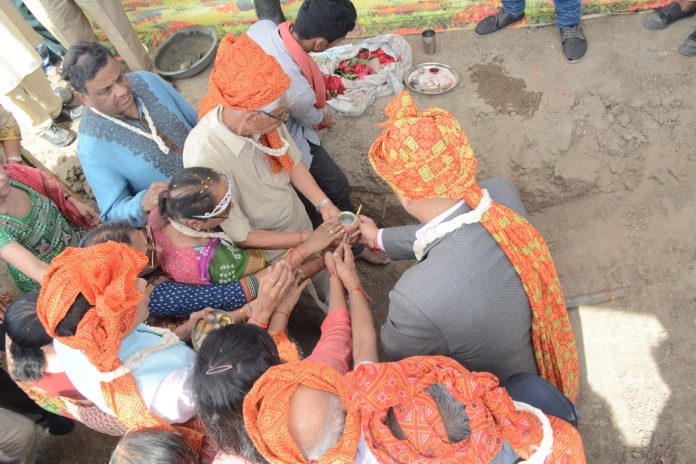 MONDAY 12TH FEBRUARY 2018 – OSHWAL PRIMARY SCHOOL FOUNDATING LAYING CEREMONY TAKES PLACE IN MACCHU BERAJA
After travelling from Oshwal Centre, Jamnagar to Macchu Beraja, one of our 52 ancestral villages, by coach as well as a succession of cars, over 50 Oshwals from UK and India along with representatives of Project Life were given a warm welcome by the people of Macchu Beraja, for the foundation laying ceremony (bhoomi poojan).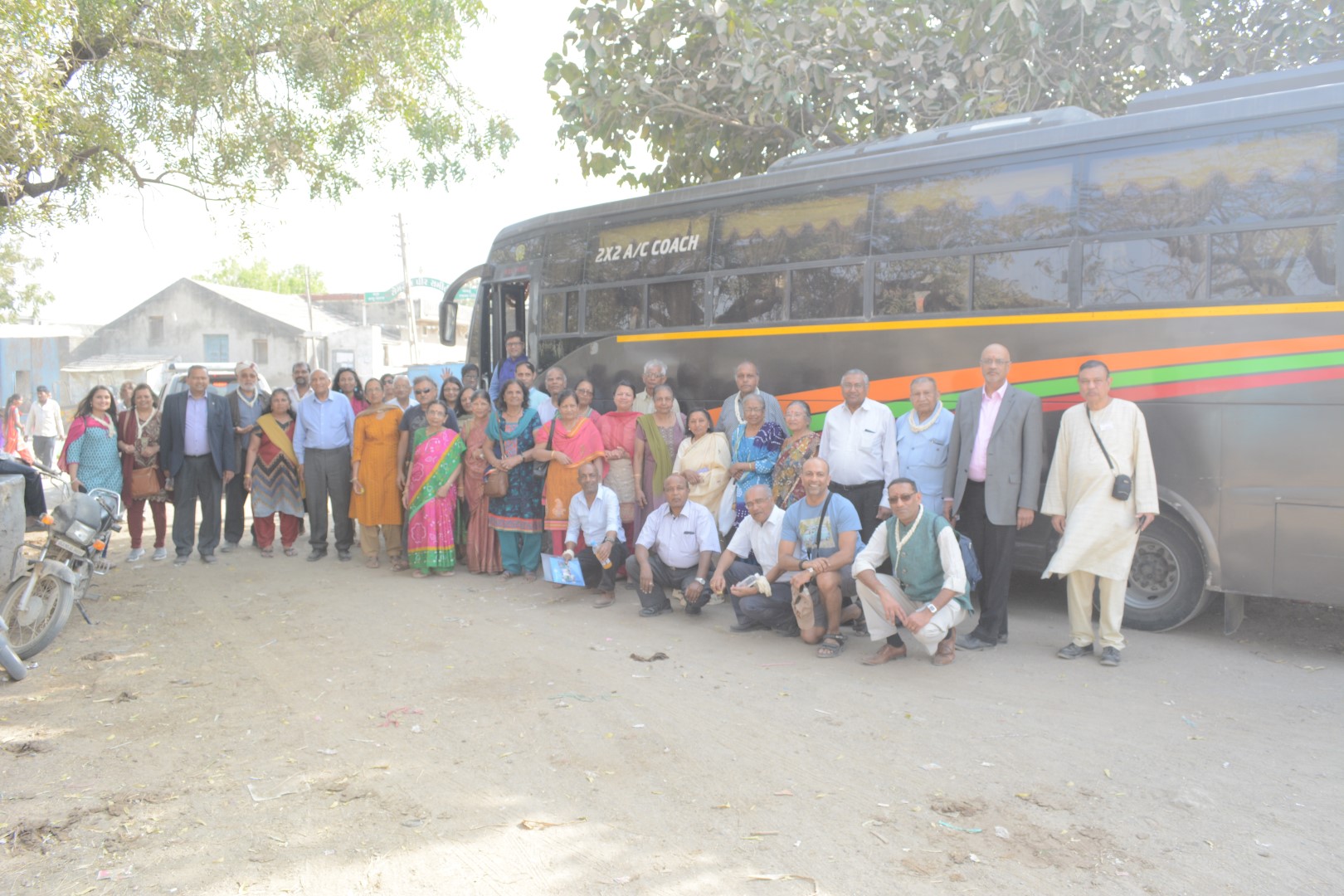 Bhoomi poojan is a special ceremony which we carry out when we want to build or use land for agriculture, which would result in changes to what is naturally there. We seek permission and forgiveness for our actions that disturb the equilibrium of nature, such as animal and plant life.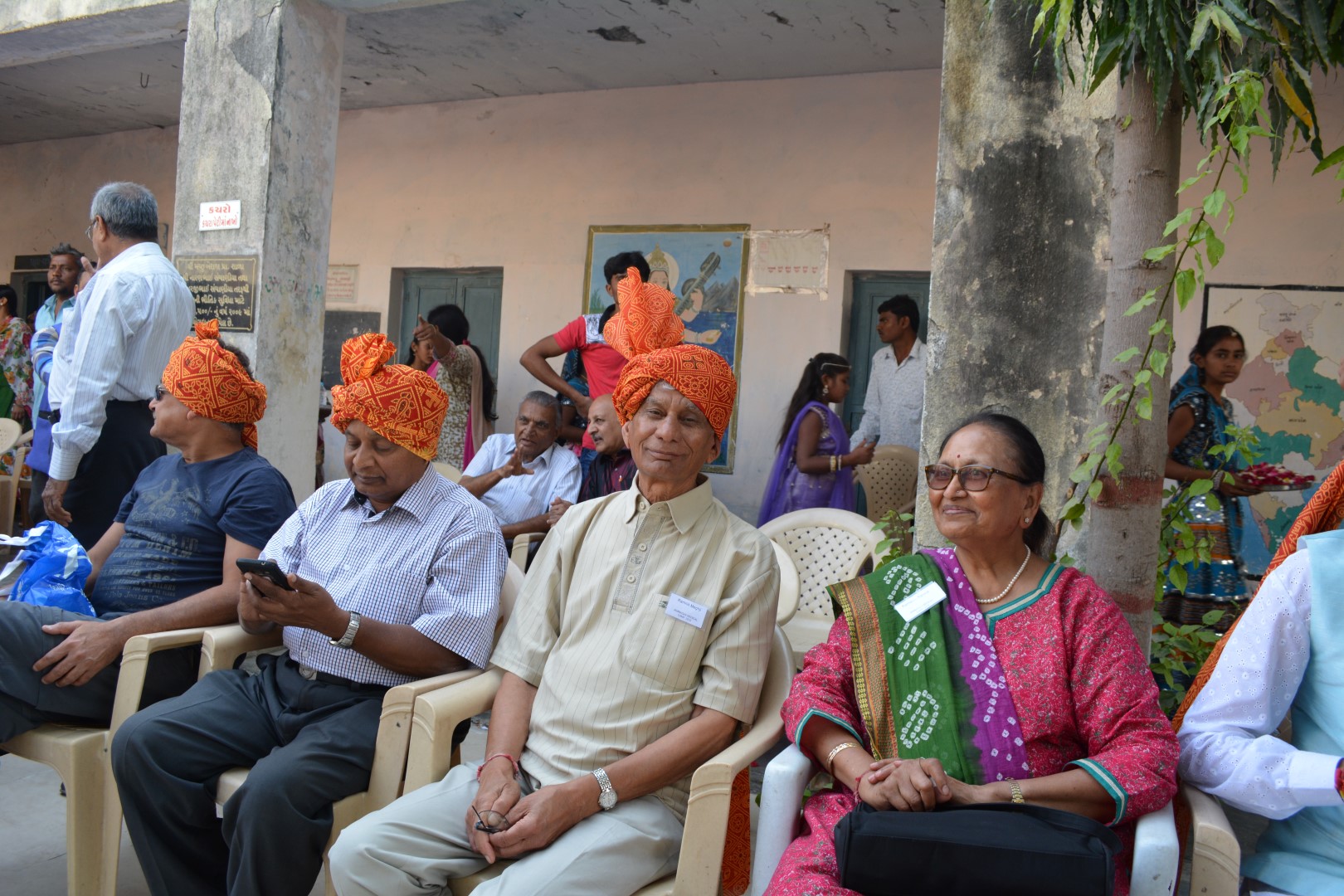 Traditional turbans (safas) were tied on by the towns' elders at the old school, which was in poor condition. Then there was a procession to the sight on the new school, where the bhoomi poojan was carried out.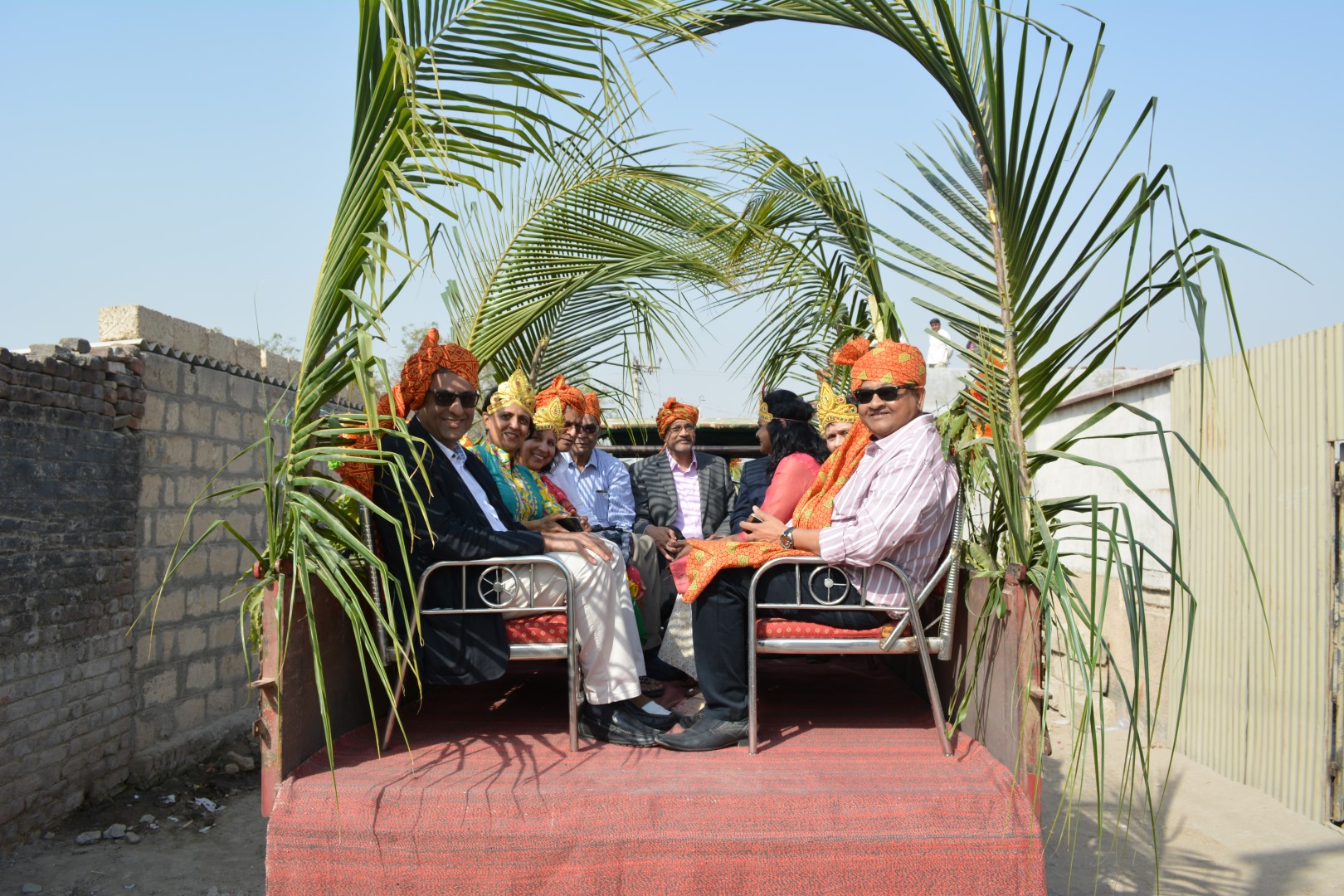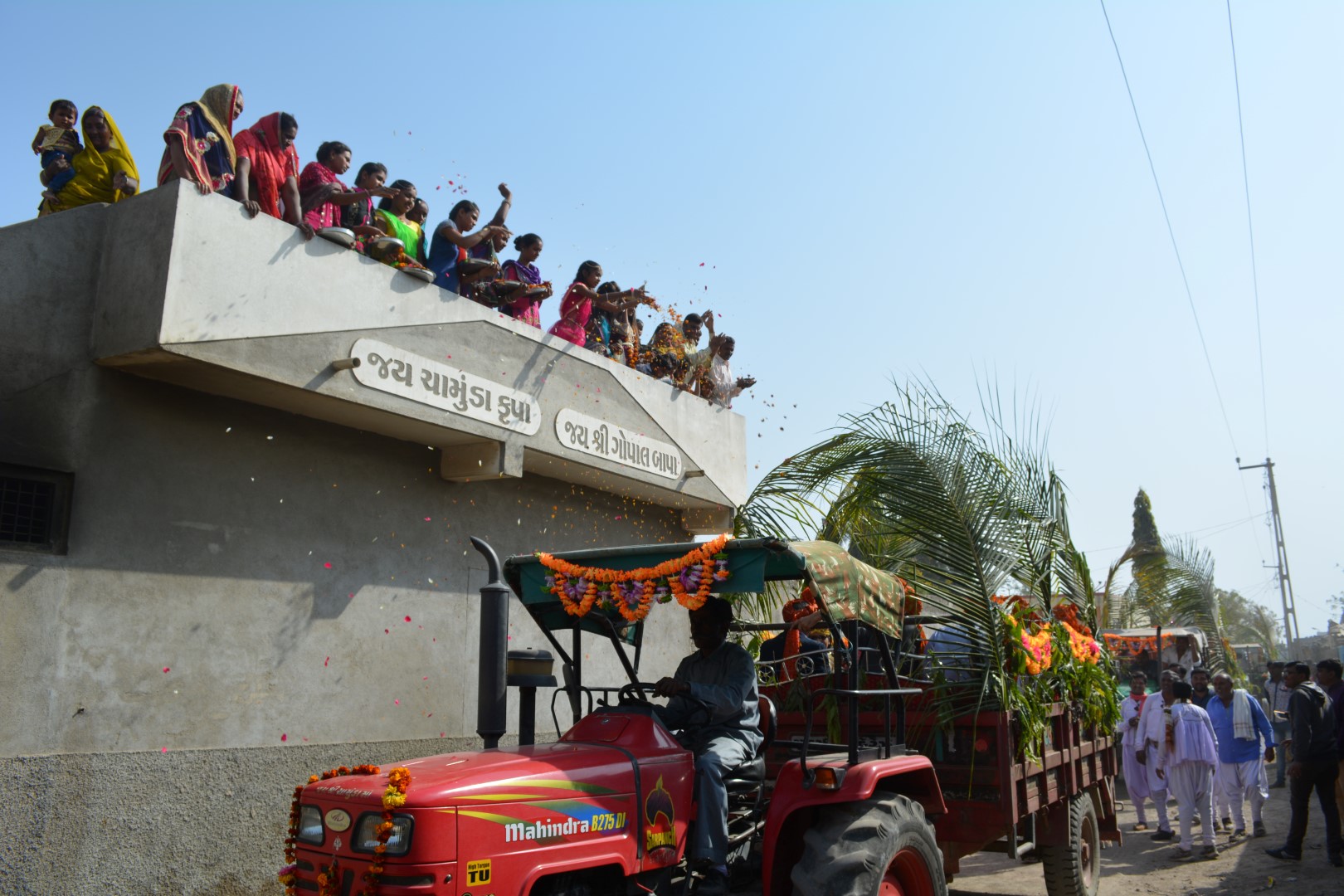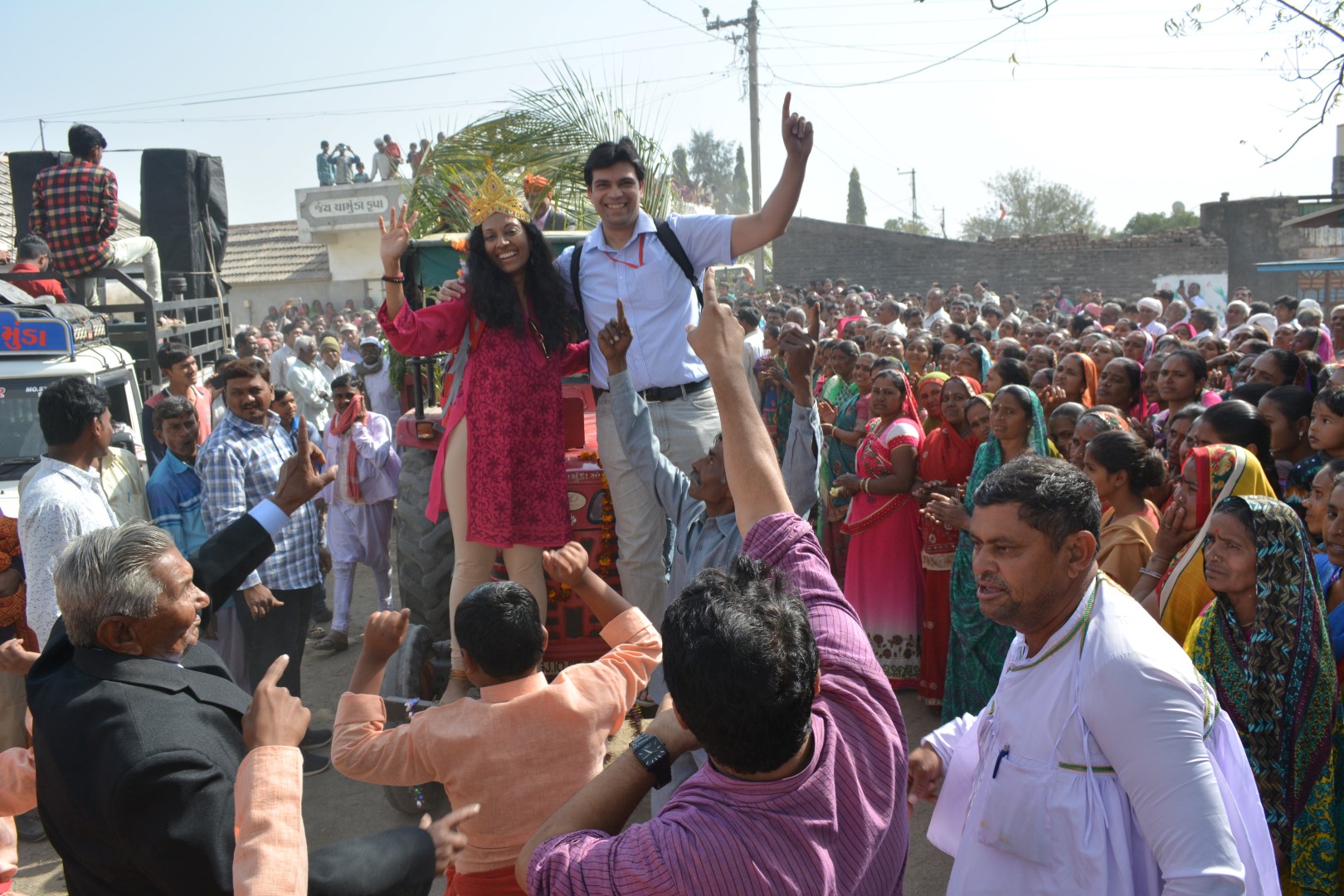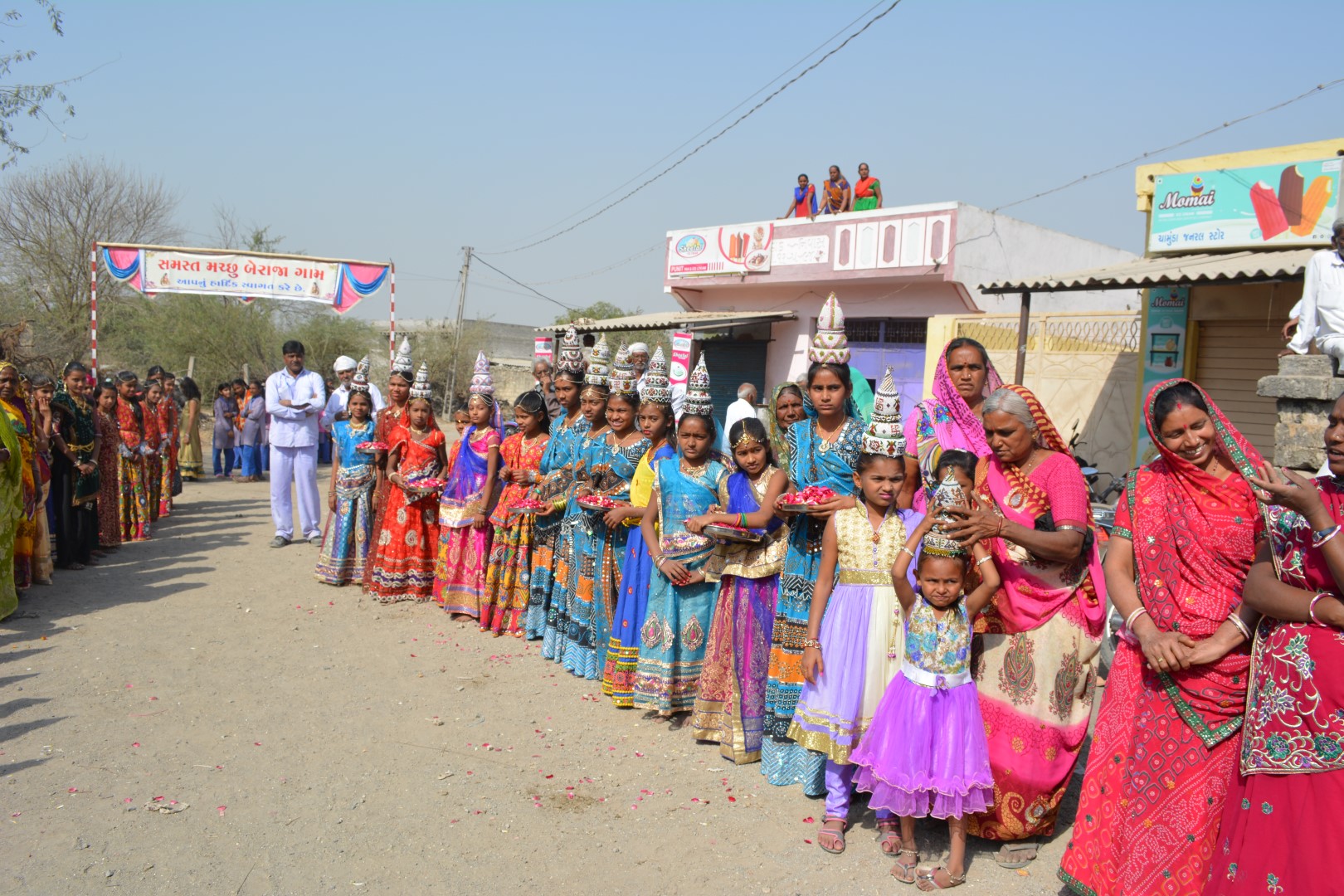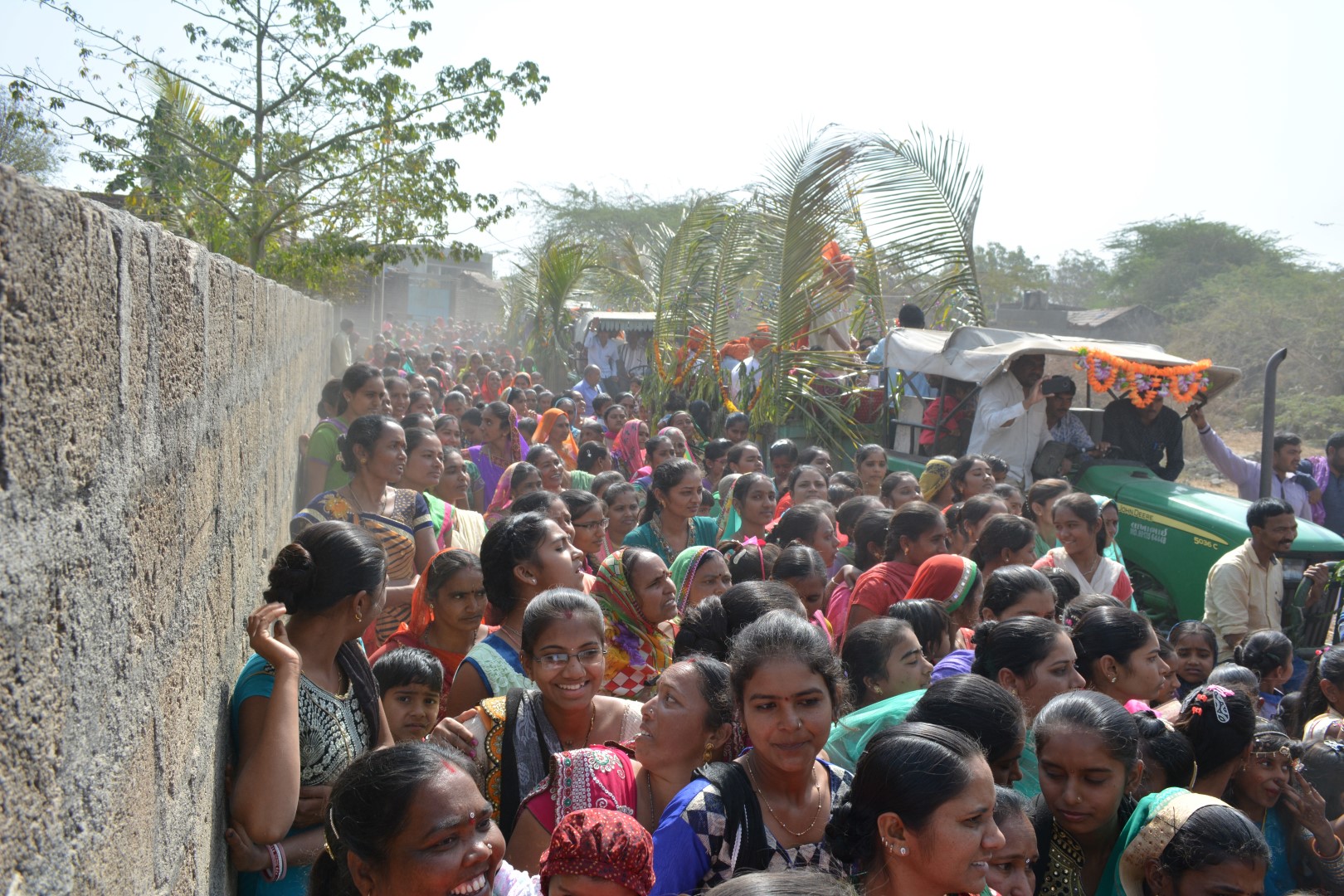 There was lots of song and dance long the procession, with the whole village coming out to see and take part in the procession as it went through the narrow streets of the town.
At the sight of the new school, which was only a short distance away from the exciting old school, there was a warm welcome with lot more song and dance. Village school girls of all ages gave excellent dance performances to welcome all the guests.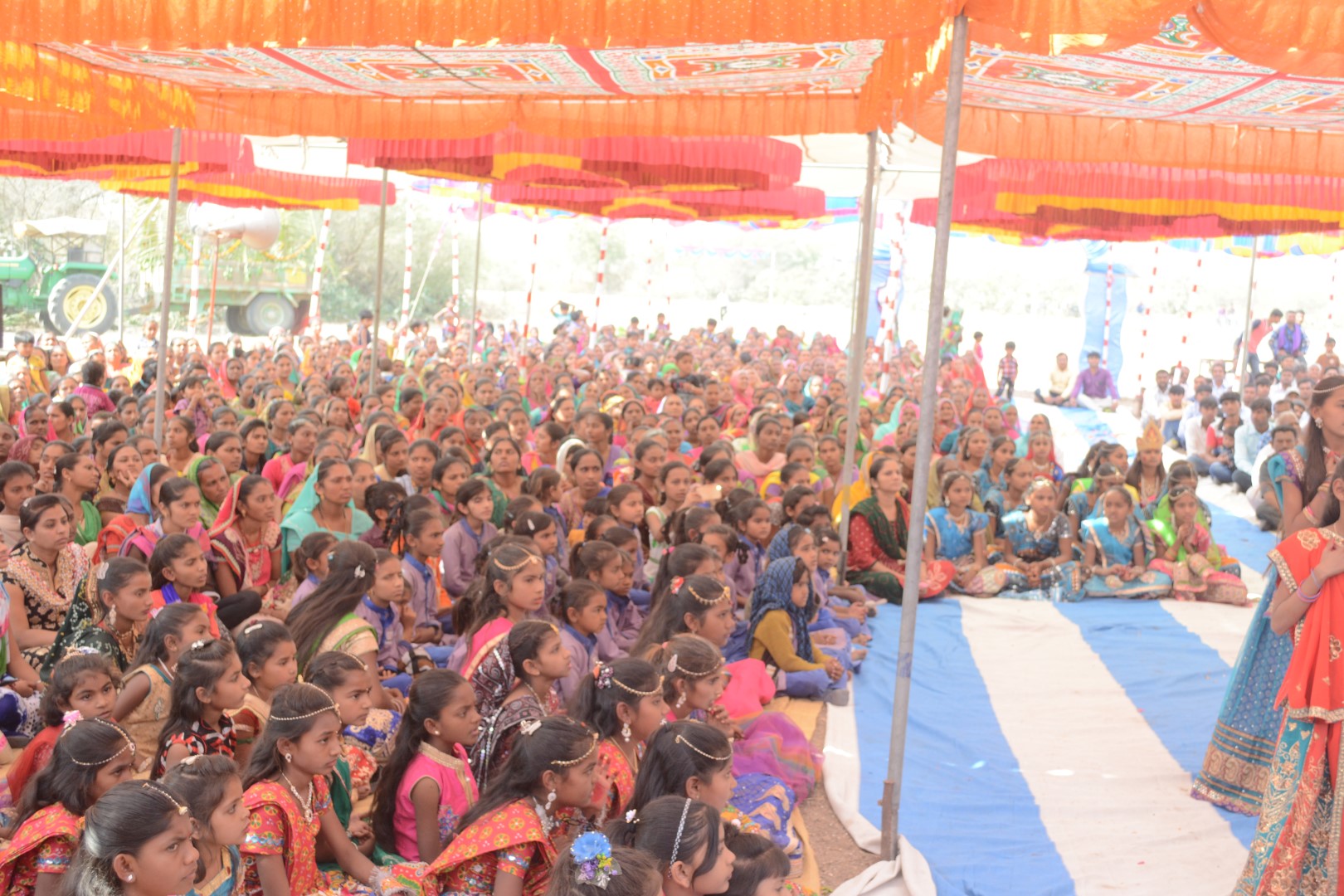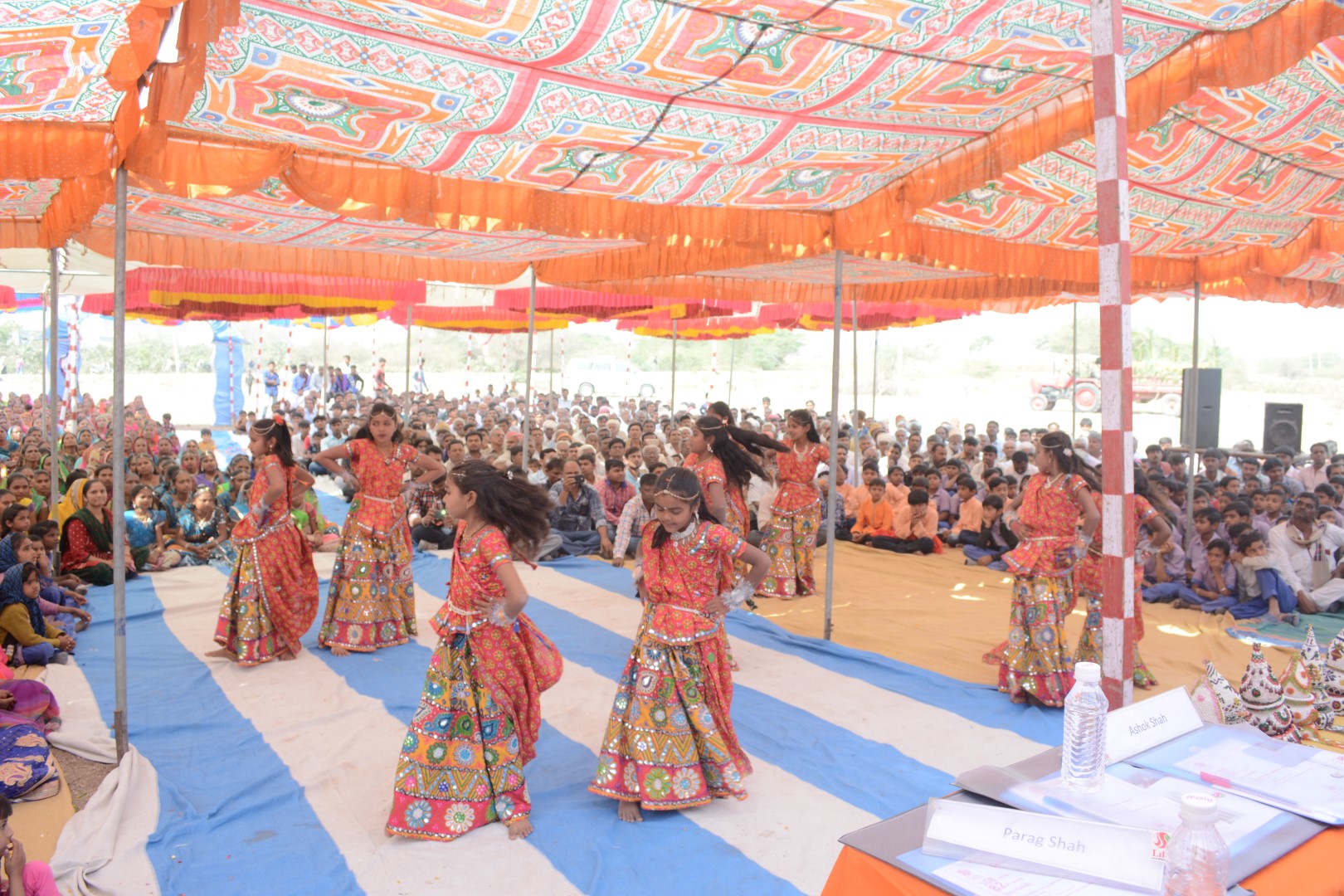 Tusharbhai (OAUK President) gave a quick vote of thanks on behalf of Oshwal Association of the UK for the warm welcome and gave words of encouragement to all and especially to the parent of children to ensure their children, and importantly their daughters, all get an education.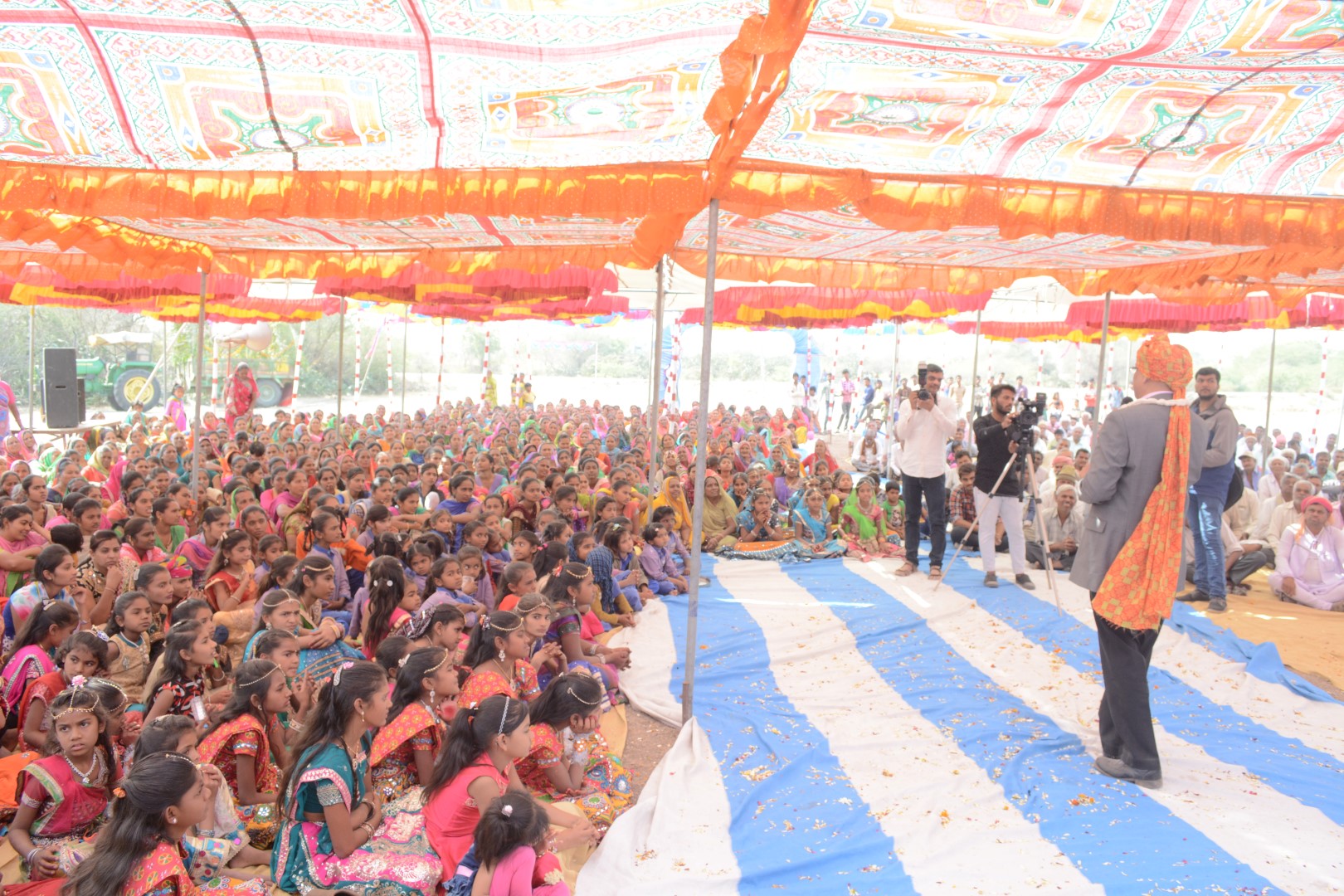 Thereafter, Jayeshbhai (our Vidhikar) along with a local priest, lead the bhoomi poojan.
This was an important day for all the people in Macchu Beraja, especially the children who will soon get a new school, as with a good education the possibilities are endless.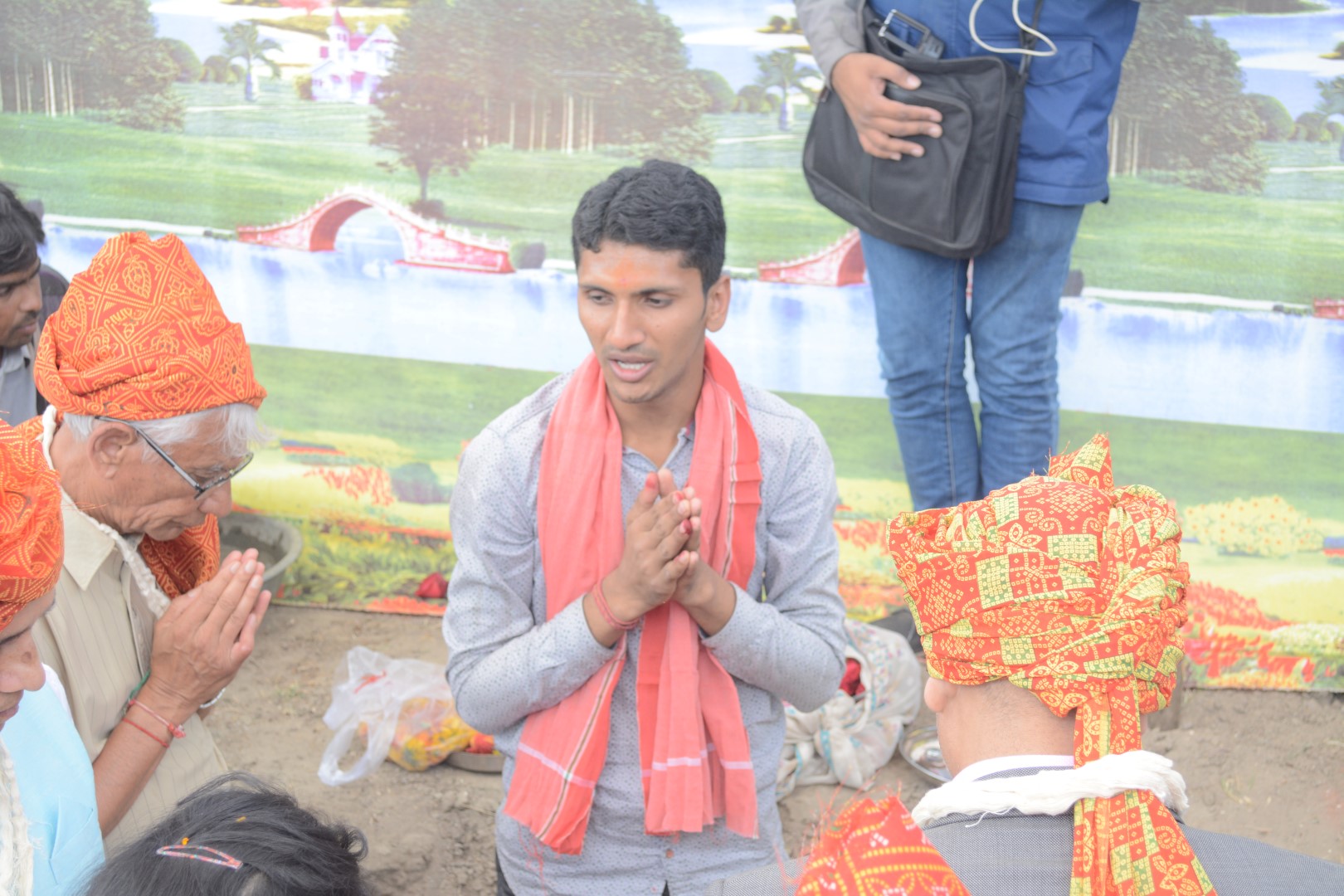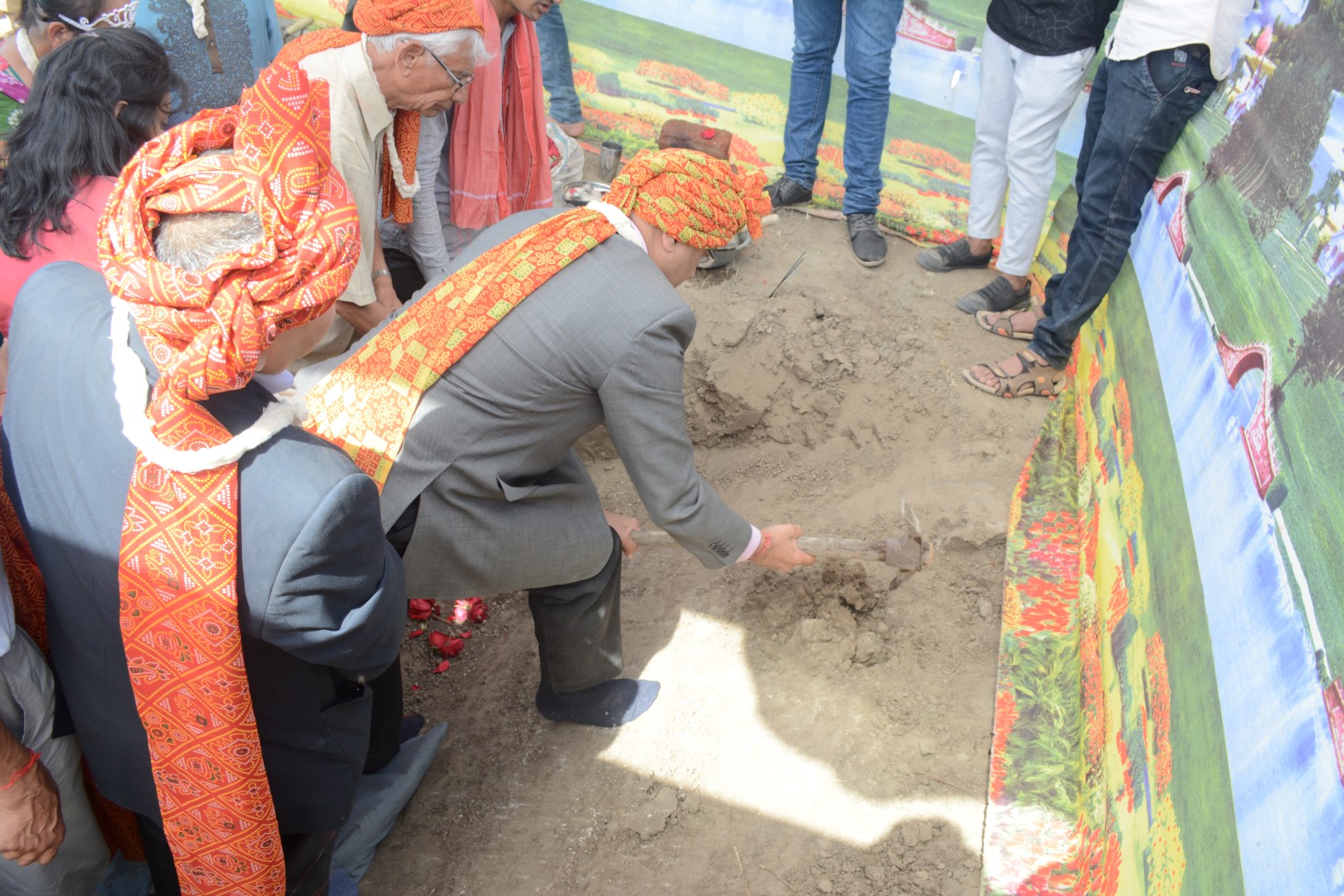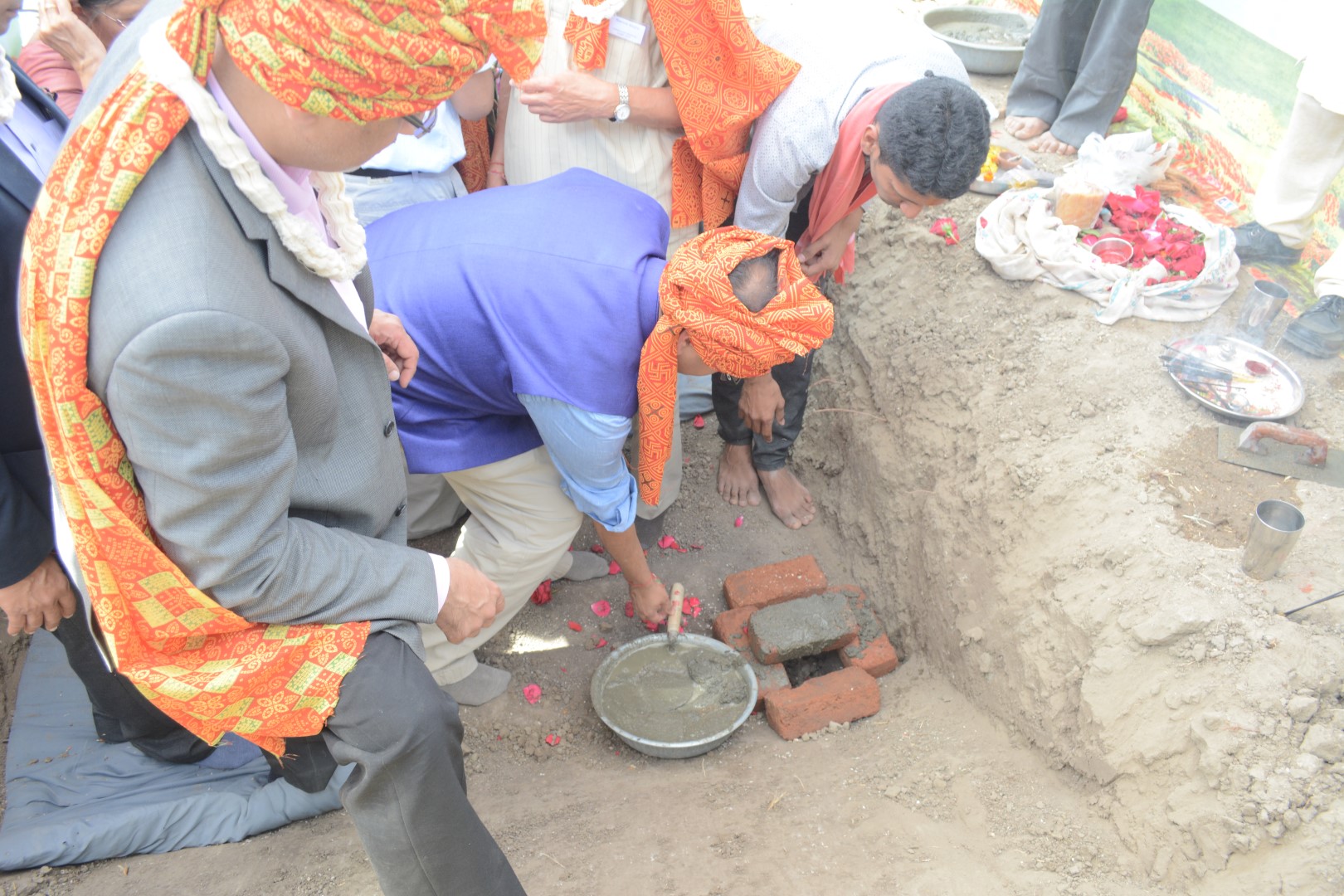 ---
To see more pictures of the Oshwal Primary School Bhoomi Poojan, click here.