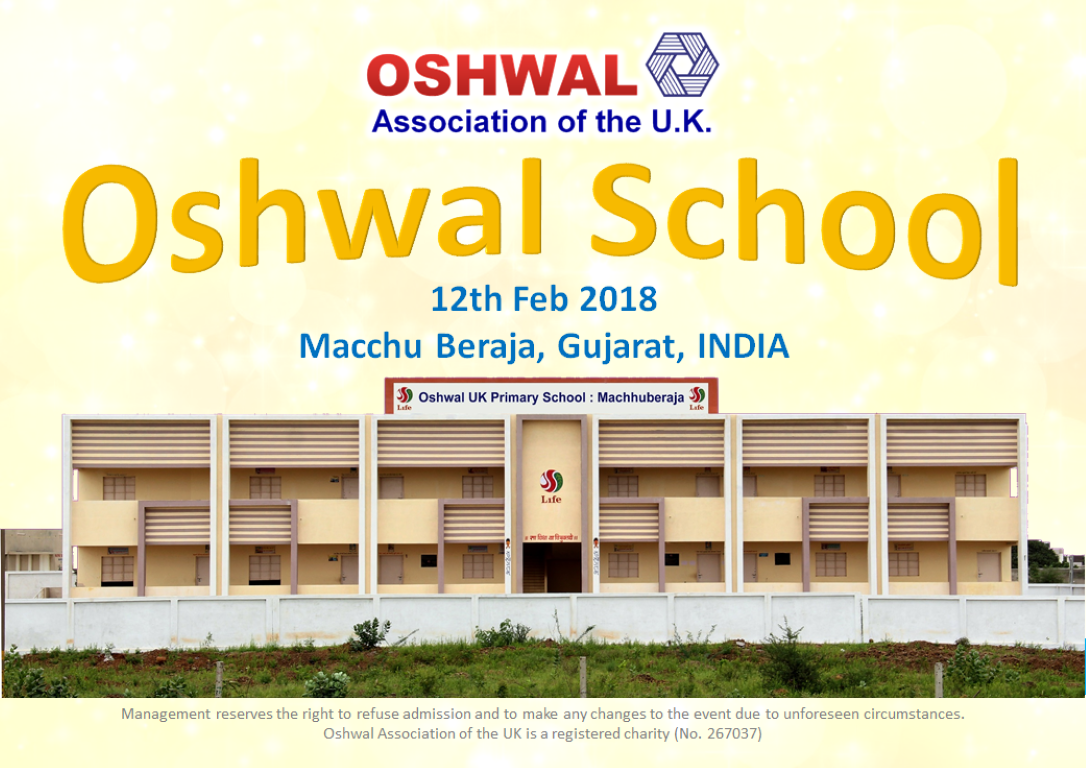 As part of the 50th Anniversary year celebrations, our community will be supporting the building of a new School in Macchu Beraja, one of the 52 villages which are our ancestral homes.
The foundation laying ceremony will be on 12th Feb 2018 in Macchu Beraja, Gujarat, India.
We will be posting more details here, of how you can get involved.
If you would like to donate for this worthy cause, click here.