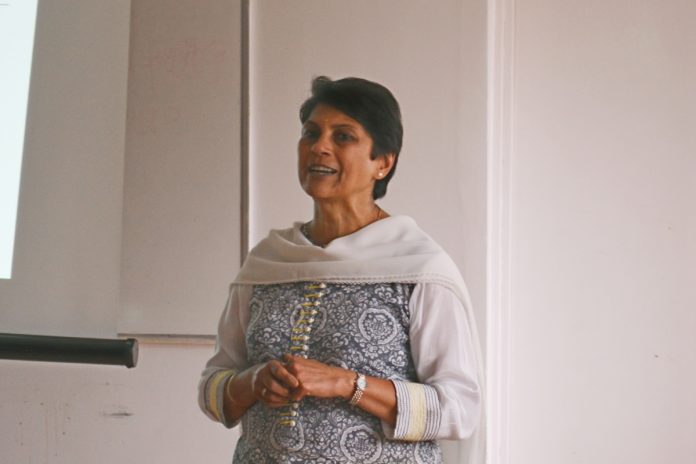 Sunday 4th September 2016 – Tusharbhai (OAUK President) along with other EC members Rexbhai, Ashokbhai, Nileshbahi, Saileshbhai, Dhirubhai, Ashwinbhai, Bhavniben and Ashishbhai – visited Northampton Area Paryushan festivities.
Bhikhalal (Northampton Area Chairperson and EC Member) warmly welcomed all guests. Northampton Committee had prepared a lovely afternoon lunch for everyone.
Tusharbhai spoke briefly about the many different events and initiatives which are now being implemented in our Association, emphasising on the Directory verification process which is now underway in all Areas and the focus on Youth activities (not just sports) as a means of engaging our young Oshwals to take part in our Community activities as well as to become the next leaders of our Association.
Then, Shrutiben, gave an excellent lecture with interactive discussion about Mohaniya Karma.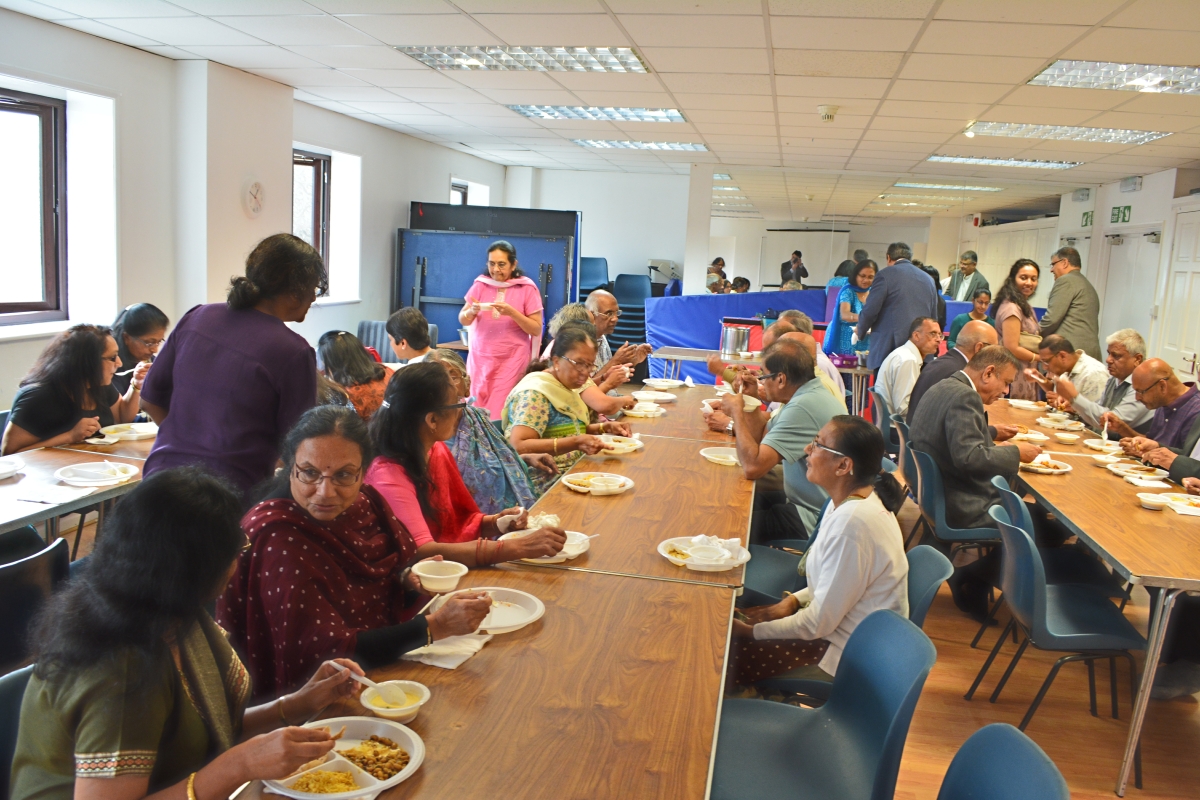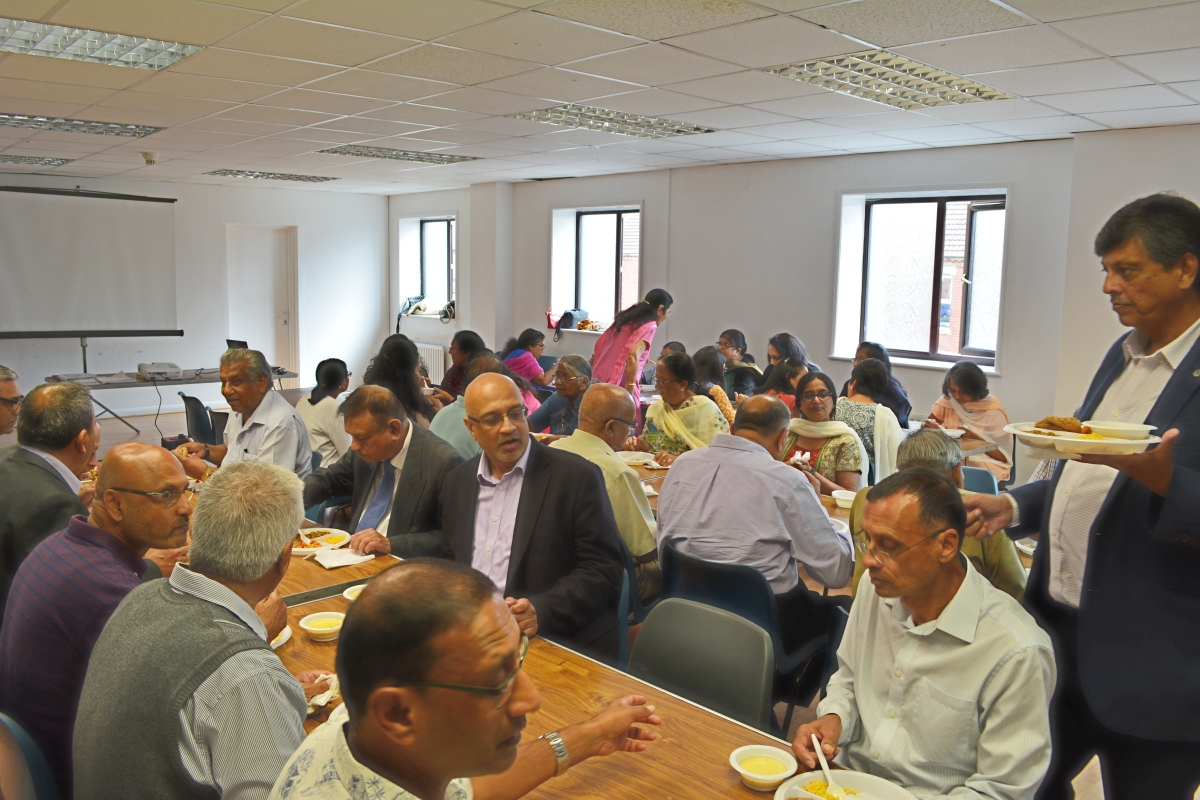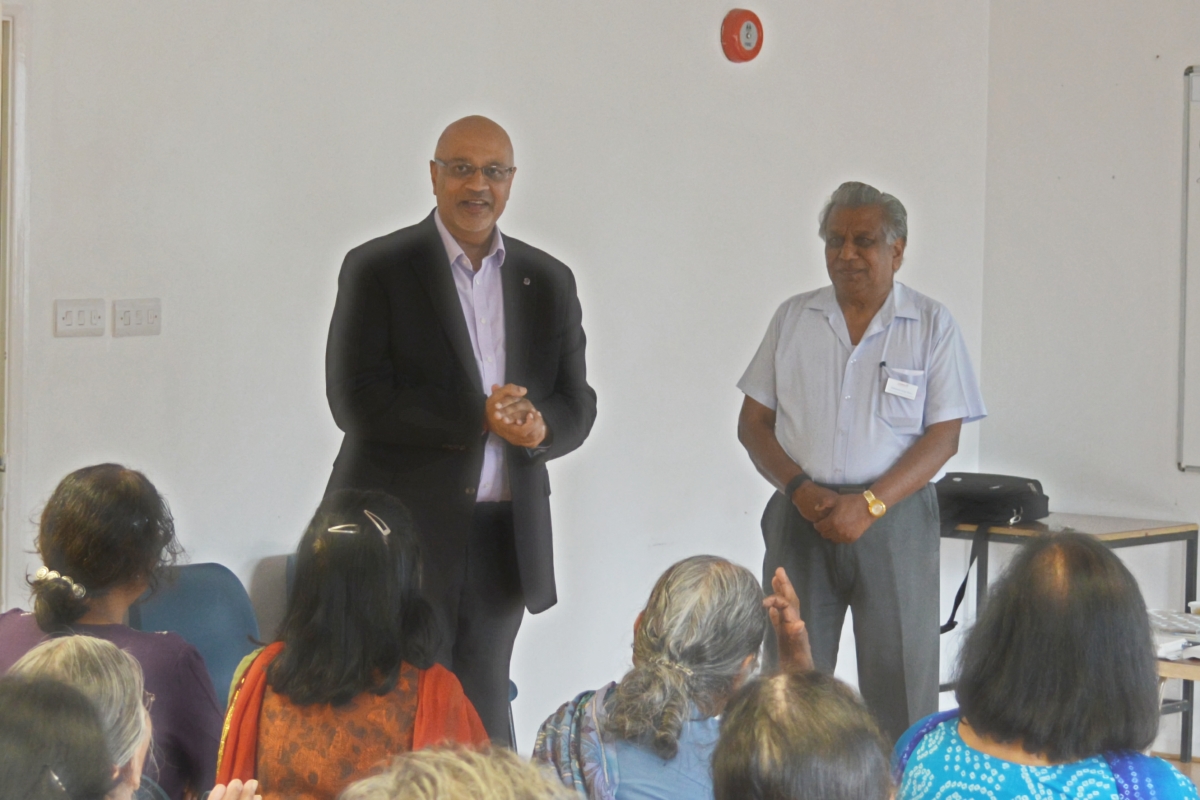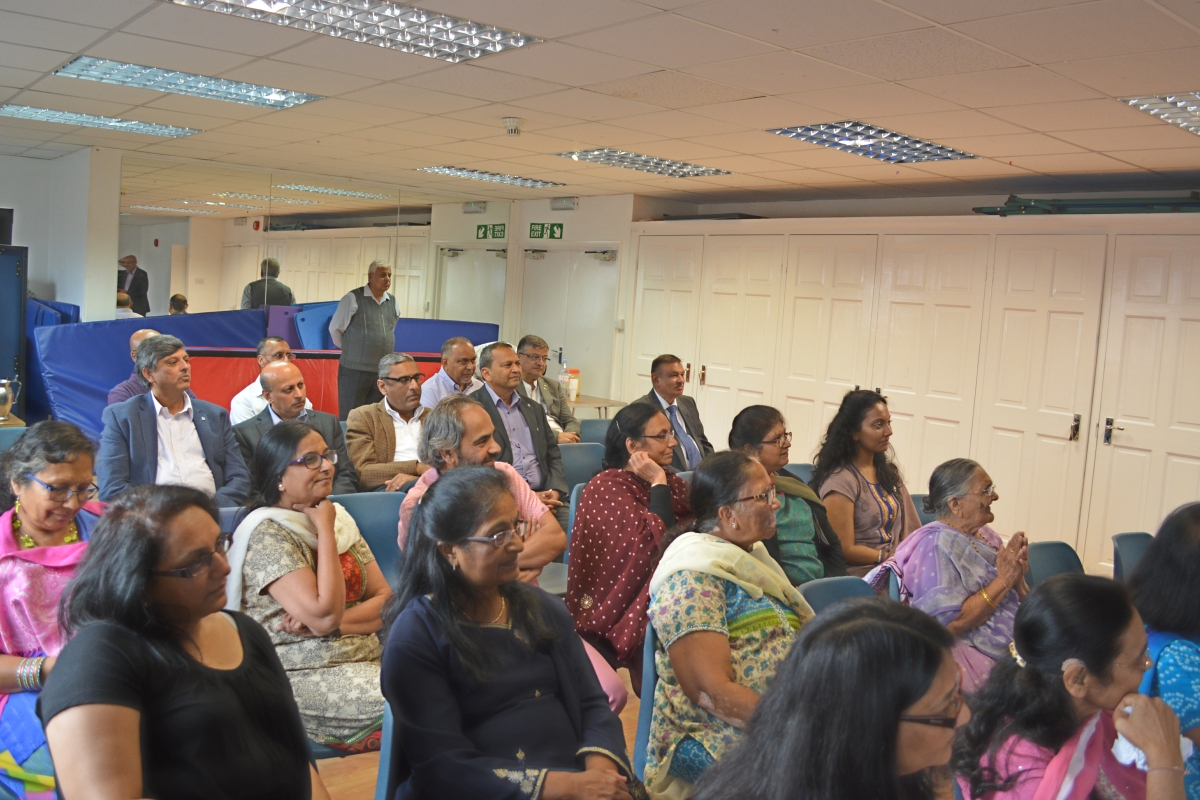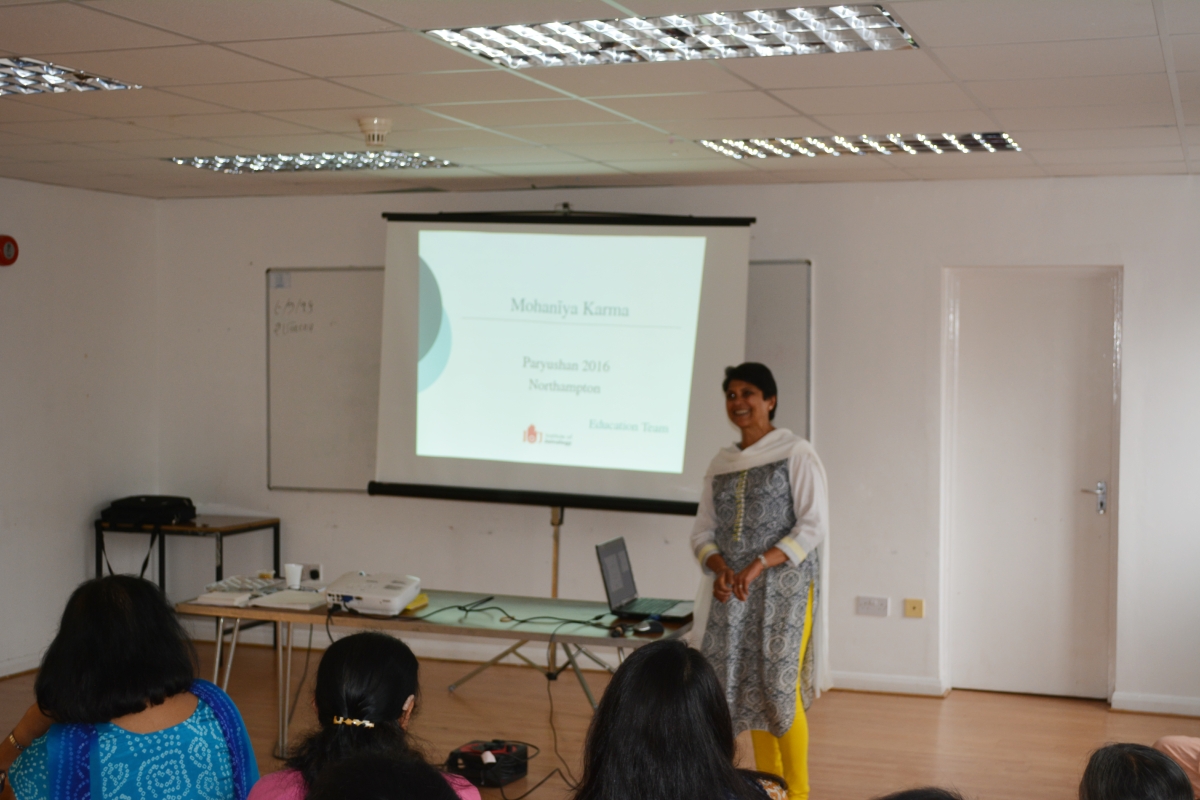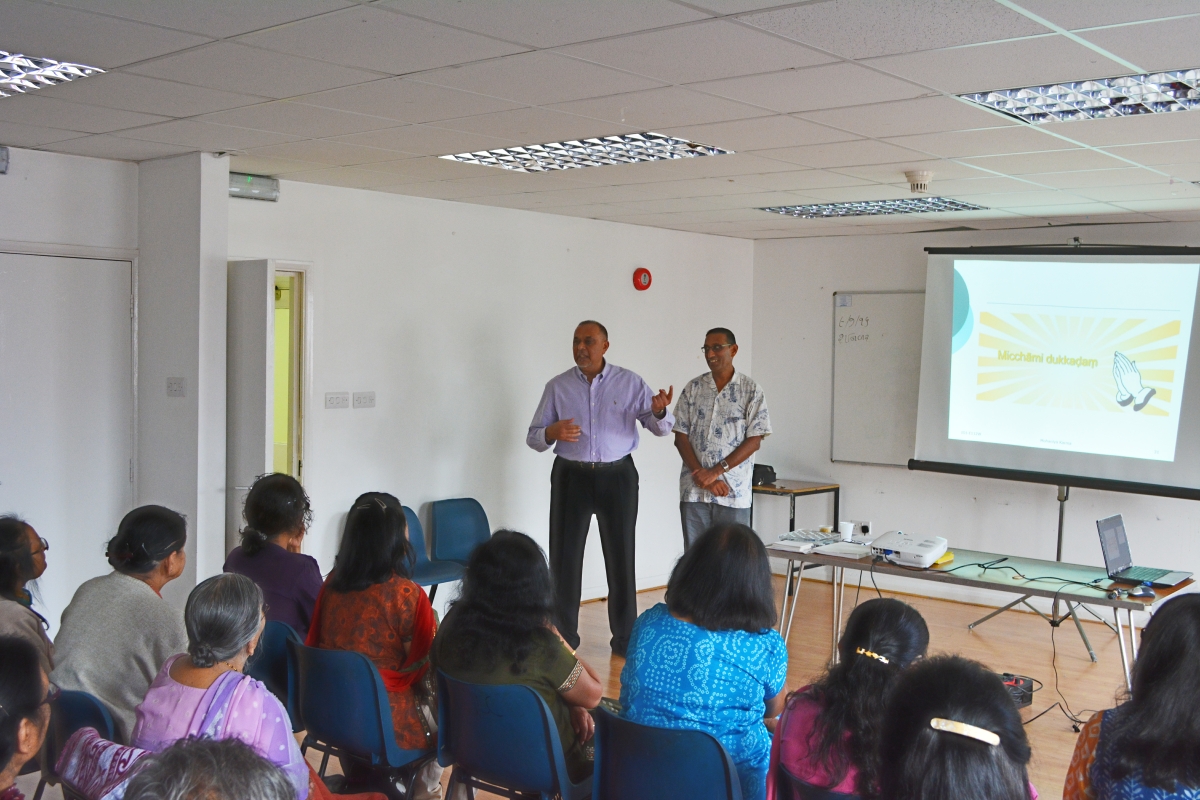 For more pictures, please go to the Paryushan 2016 Gallery.