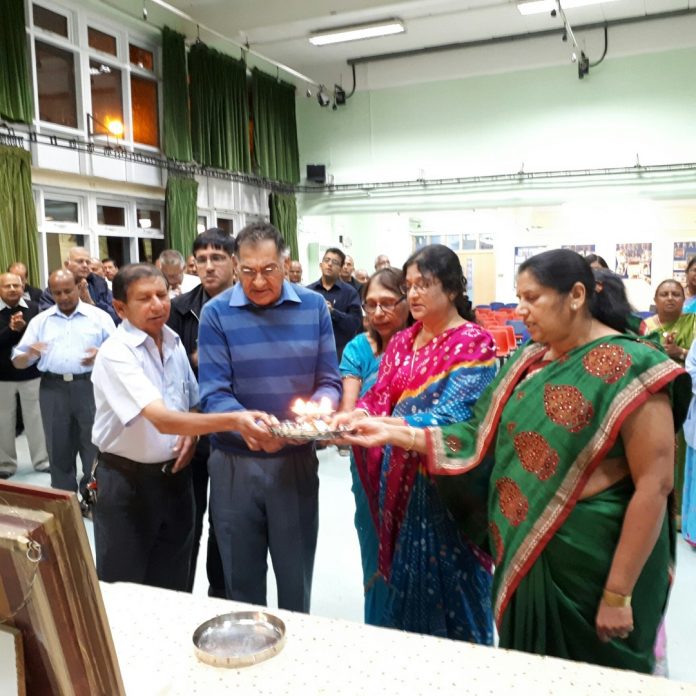 DAY 5th  EAST AREA CELEBRATES MAHAVIR JANMA KALYANAK
Tuesday 22nd August East Area celebrated the Mahavir Janma Kalyanak and was well attended. Everyone were happy and the hall was full. First we had the KALPASUTRA vachan was  conducted by our vadil Velji Mulji Malde and than 14 sapnas were bidded and the Shreefal padhravanu was performed by Lalitaben Amritlal and family., followed by julavanu by Pushpaben Ramniklal and family.
My special thanks goes to all the families who took part in the sapnas and all the children who described the sapnas and in  end with aarti and mangal divo. The MJK was celebrated with lots of happiness.
Click HERE to view photos