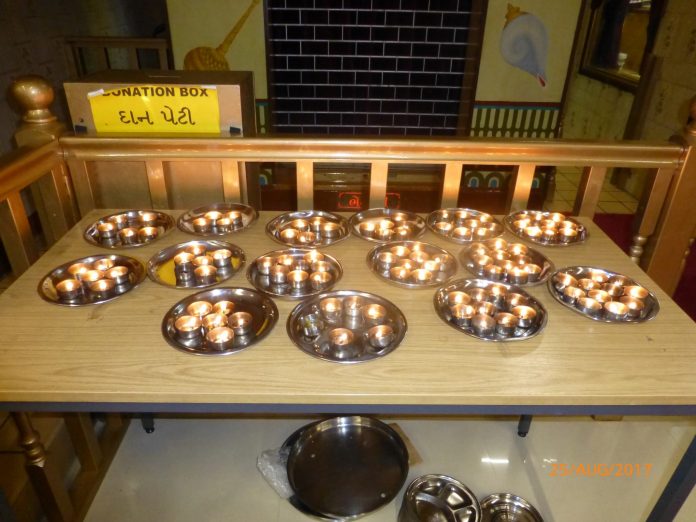 Paryushan 18th – 25th August 2017 @ Northamptonshire
Paryushan being period for spiritual awareness, reflection, humility and forgiveness and Northampton Area celebrated Paryushan Parva 2017 with great joy, sincerity and devotion.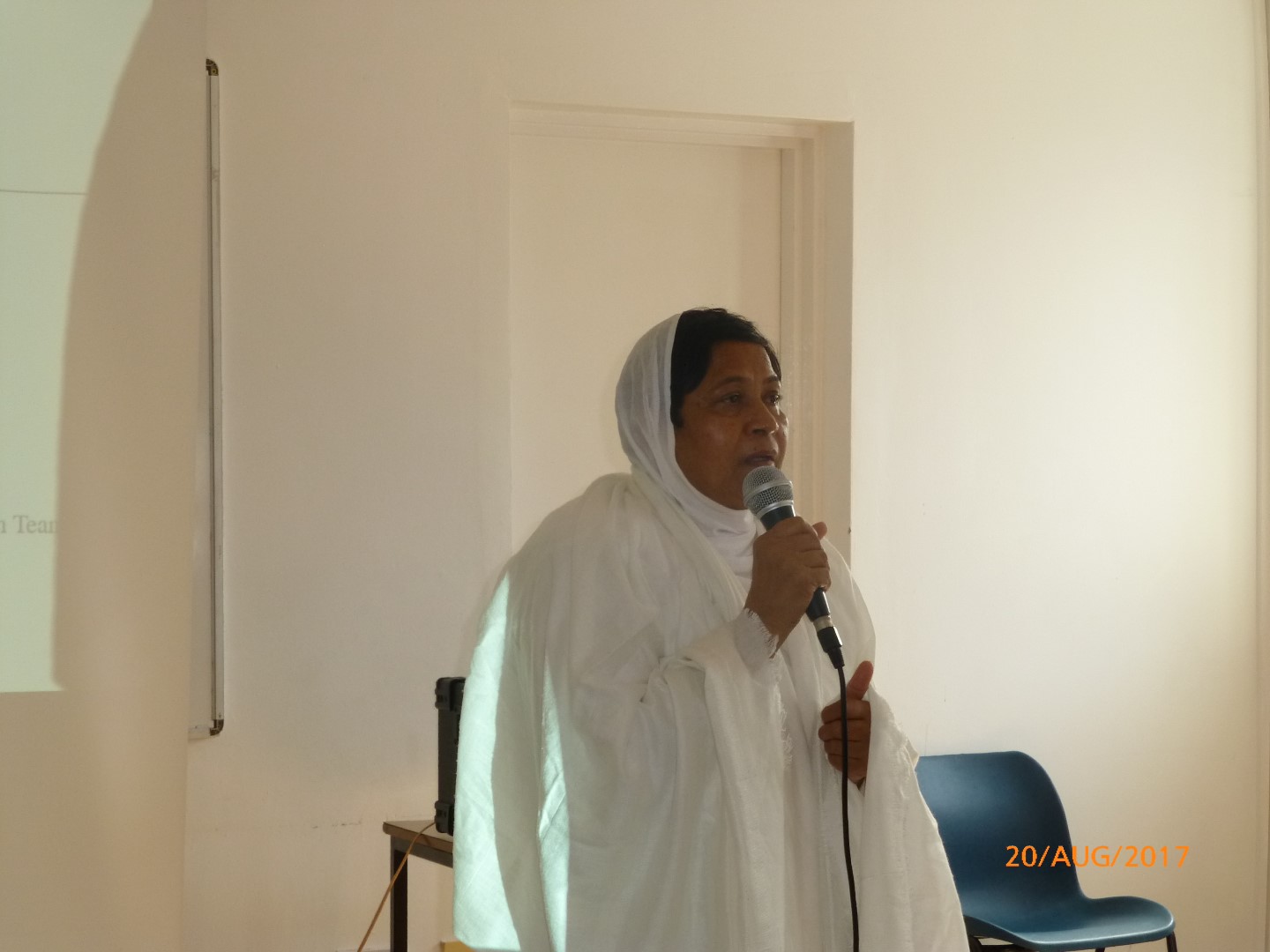 This year we were blessed with the presence of Sadhvi Shubhamji Maharaj from Verayatan Bihar.  Sadhviji conducted morning meditation, daily lectures between 12noon and 3pm.  Her discourses were very educational and insightful.  Discussions centred on Dravya Darshan.   We are very grateful to Sadhvi Shubhamji Maharaj for sharing her knowledge and enabling us to move closer towards the righteous path.  Our special thanks goes to Fulvantiben Sumaria for hosting Shubhamji whilst she was in Northampton.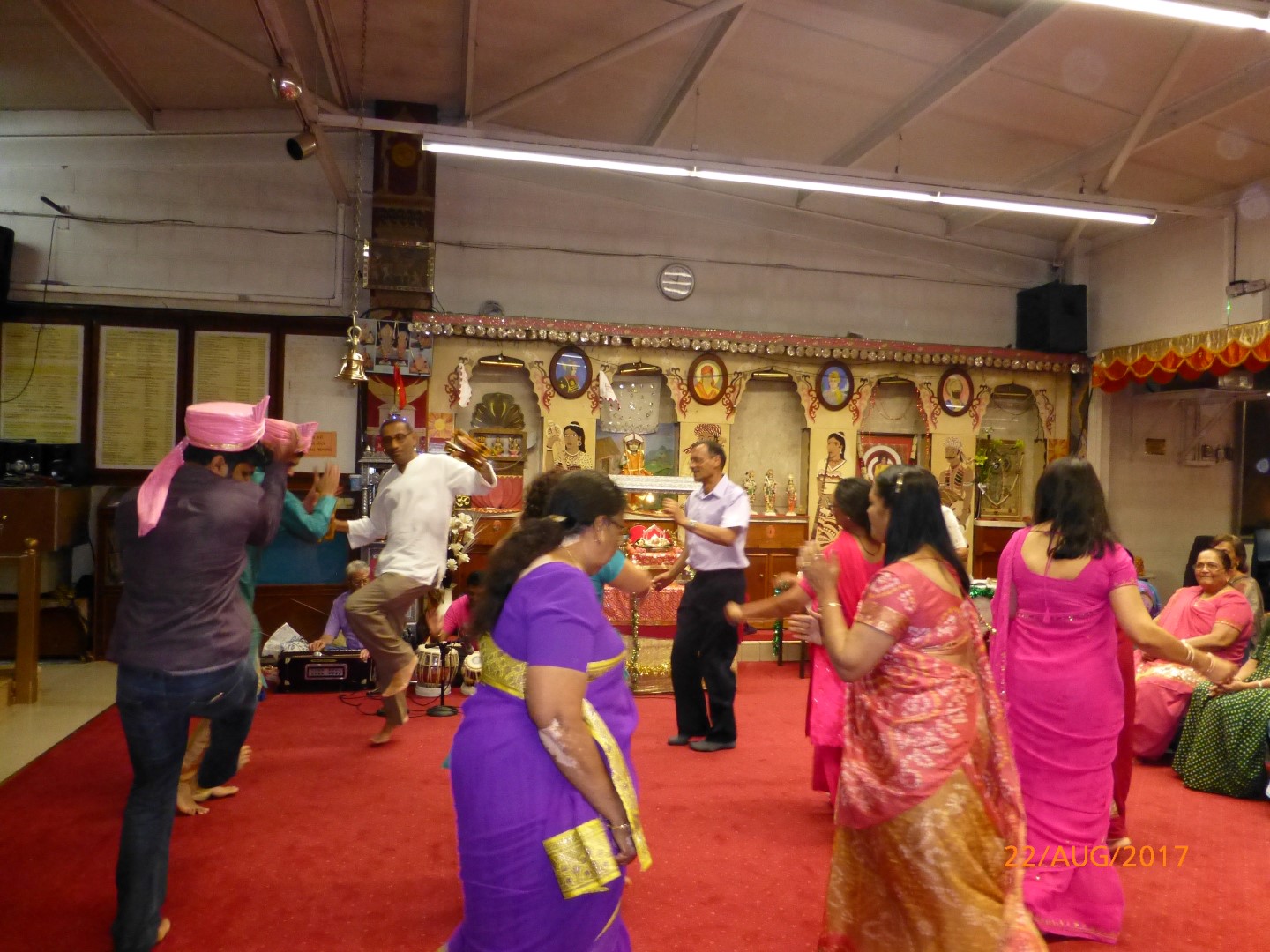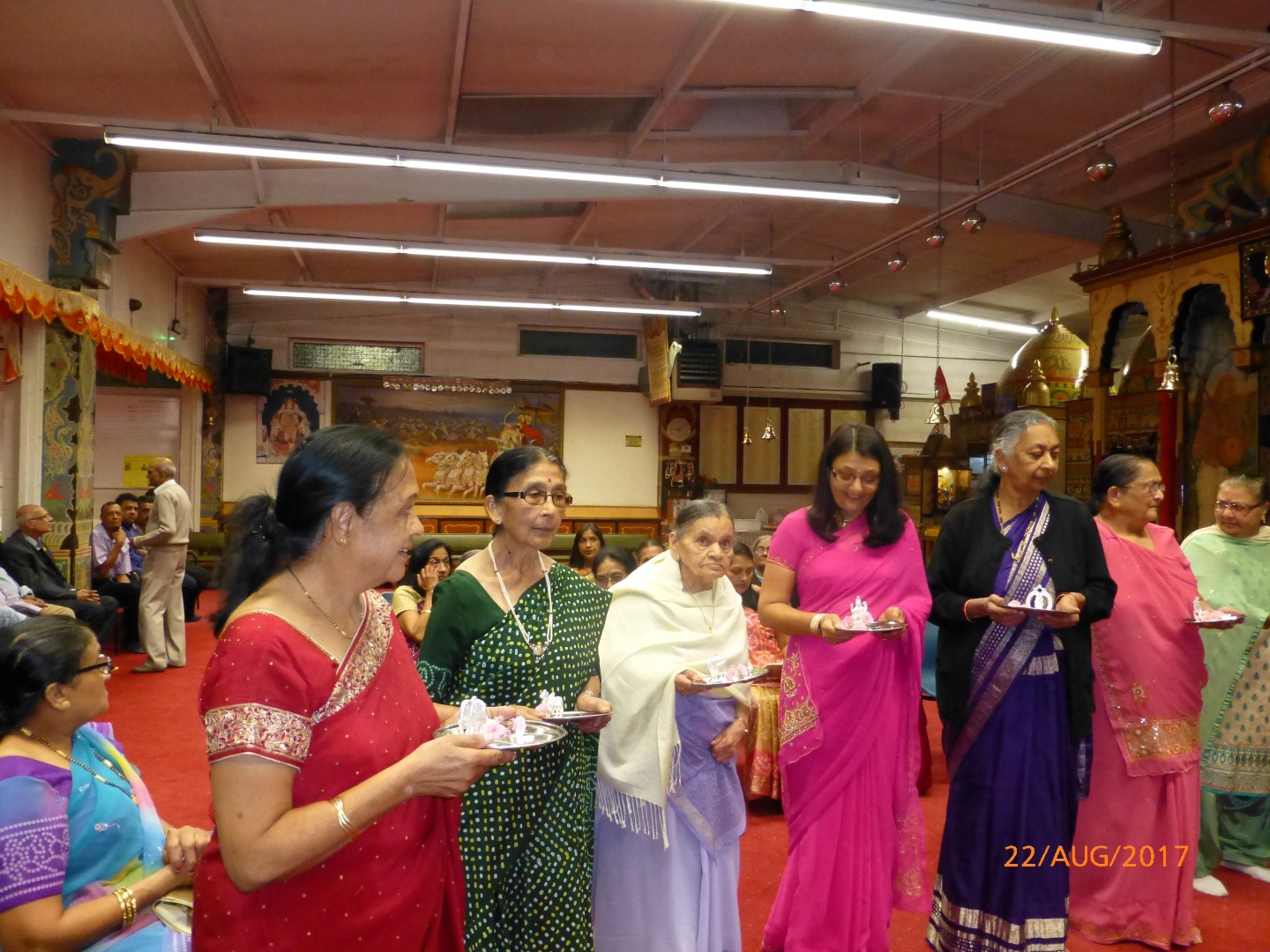 Every evening we had the evening Pratikraman and sticking with Northampton traditions Punjabhai and Jivubhai conducted them.  As always, our very talented singers Mahendrabhai, Jyotshnaben and Chirag sang some very uplifting melodious stavans after the Pratikraman and garbas were played.  Arti and Mangaldivo followed this.  The atmosphere within the Mandir was positively vibrating over the Paryushan Parva.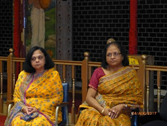 This year we had 3 Tapasvi
Gita Anil Shah  (Moan Upvas)
Kumud Rashmi Khimasia (Aatham )
Narendra Hirji Shah (Chaath Aatham)
On Saturday 19th August we were blessed to have Shubhamji Maharaj conduct the workshop.  She explained the Bhaktamar strotrum.  Bhaktamar strotrum has 44 shlokas written in sanskrit written by Maantung.  She explained in the simplistic way. There was a question and answer session and the message she gave out was try and do good and focus in this life.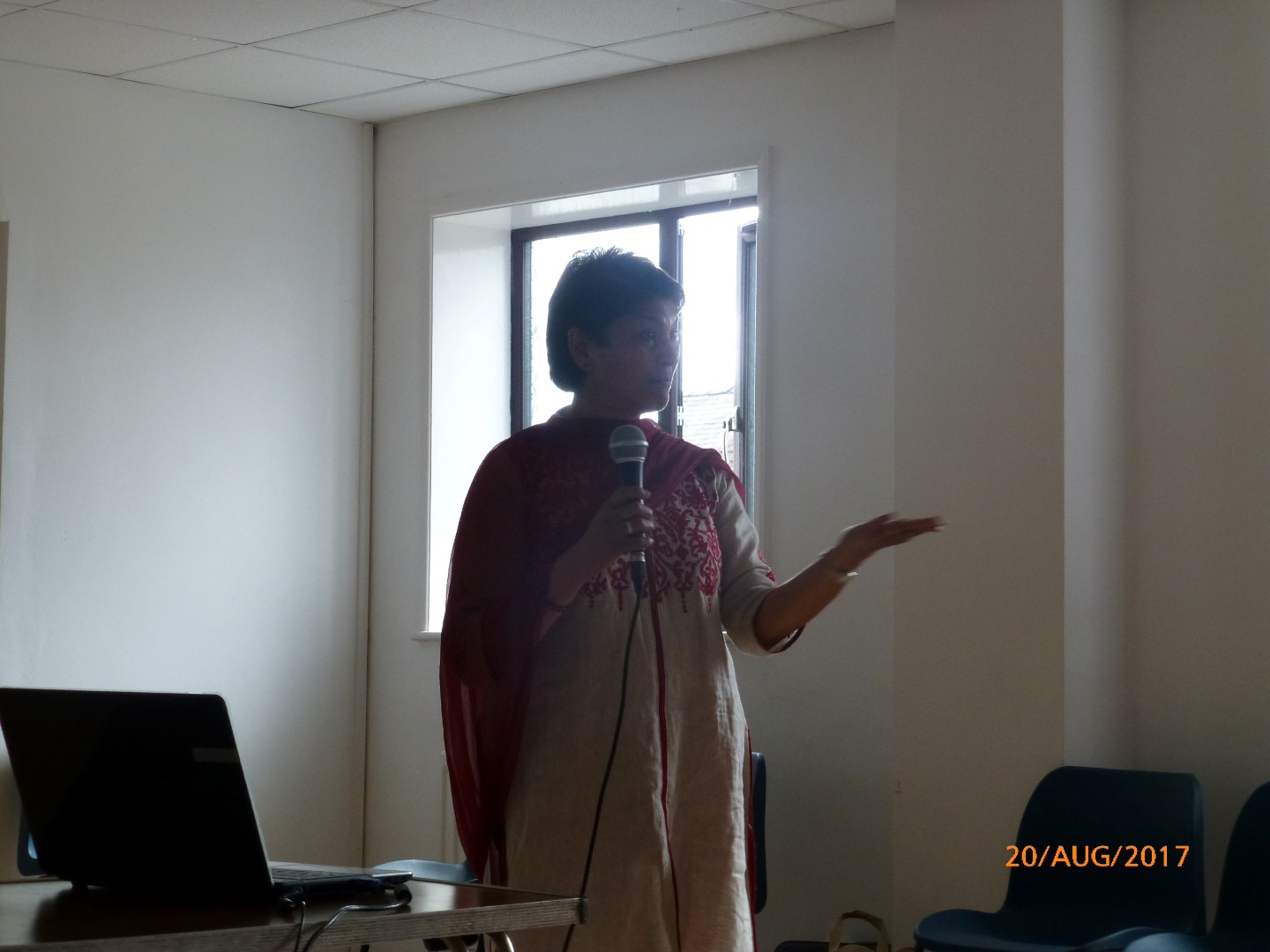 On Sunday 20th August had the honour of Shrutiben and her team from South London Chandana Vidyapeeth.  They conducted a workshop on Jainism and Science in the morning.  We had the pleasure and company of Tusharbhai (OAUK President) along with 3 other EC members for lunch and the afternoon workshop which was on Gunastanak.  The presenters were faced with some challenging and thought provoking questions from our members and the EC committee members.  It was a thoroughly thought provoking and enjoyable session.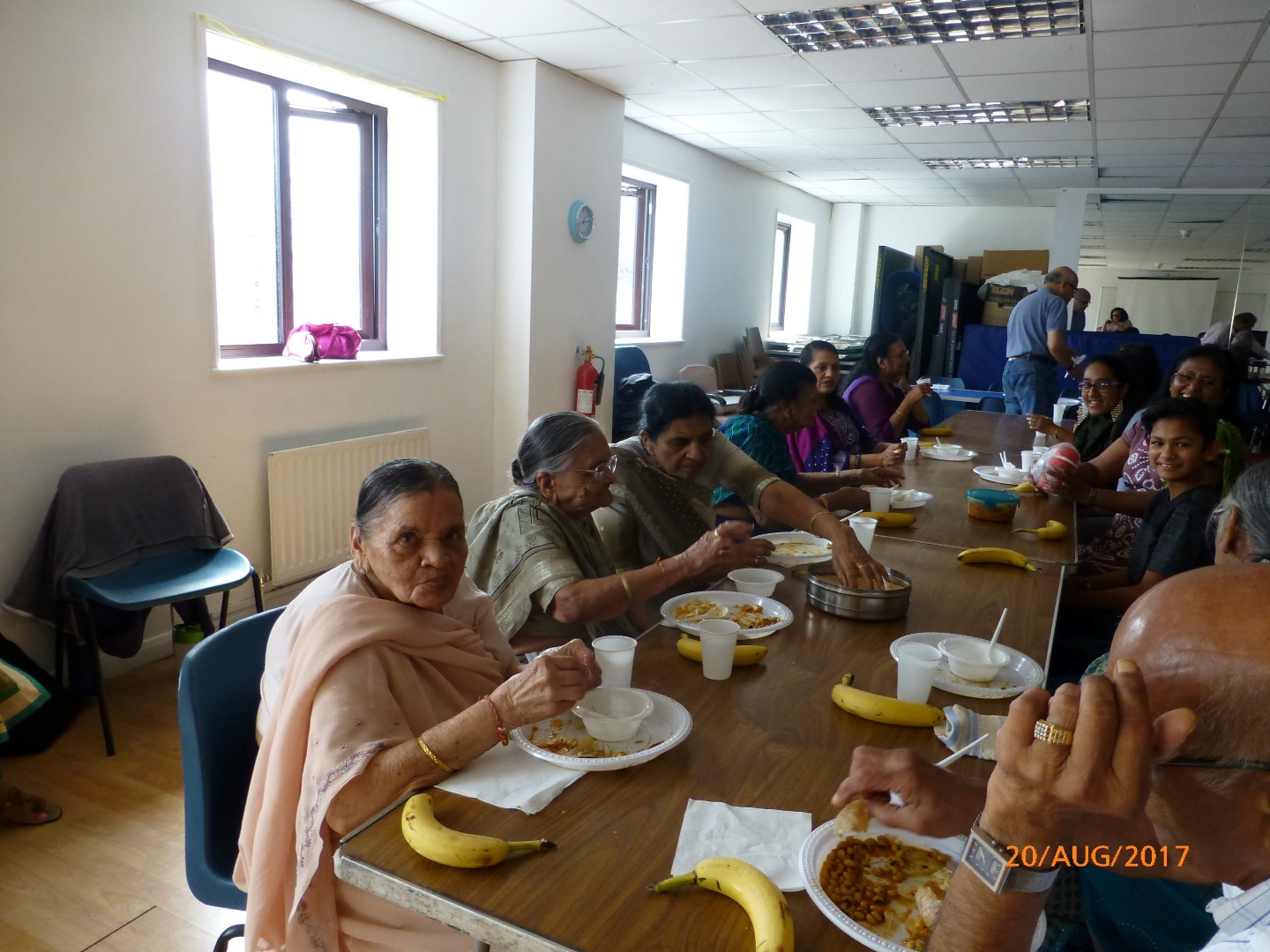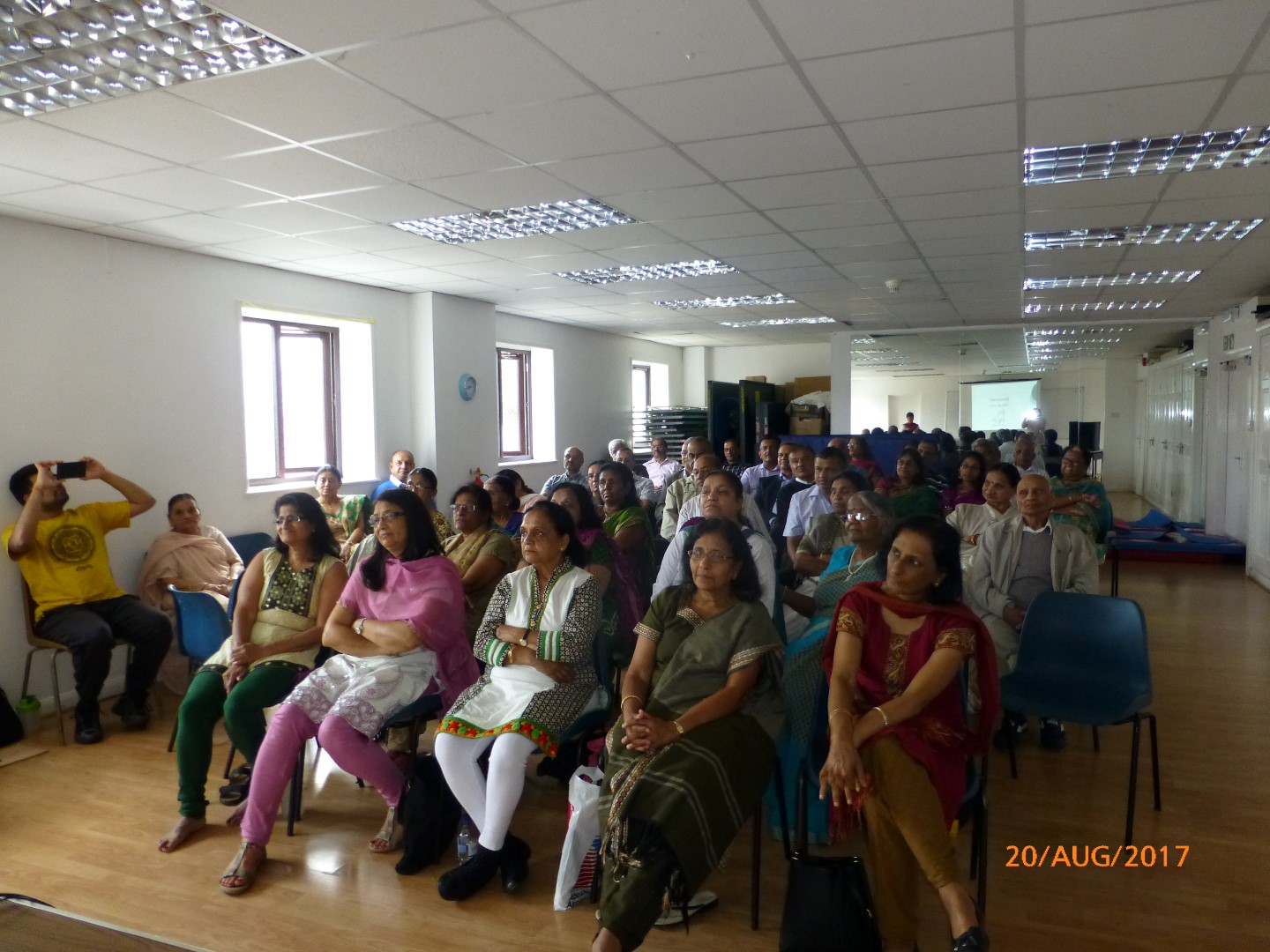 We are most grateful to all the volunteers who have helped during this auspicious occasion – without their help and support it would not be possible for the Paryushan Parva to run smoothly.
Finally, Michhamni Dukadaam from Northampton Area committee if we have hurt anyone knowingly or unknowingly.
For more photos please click here
By Mona Rupen Shah