Saturday 15 August to Saturday 22 August
Collective worship of Paryushan with members of the nine OAUK areas for the first time
Pranam,
We hope you are all well. Under the circumstances, due to Covid 19, the Executive Committee of OAUK has decided to organise the worship for Paryushana this year by virtual webcast for all members of the nine areas. All are warmly invited to participate in the collective worship of the programmes everyday.
Details in English, click here.
Details in Gujarati, click here.
Joining details for each session will be provided nearer the time.
Sessions will be available to watch on the Oshwal YouTube channel.
http://www.youtube.com/c/oshwaluk
---
Children's Paryushan
Jointly done by OAUK and SCVP, 7 days of children's virtual classes for Paryushan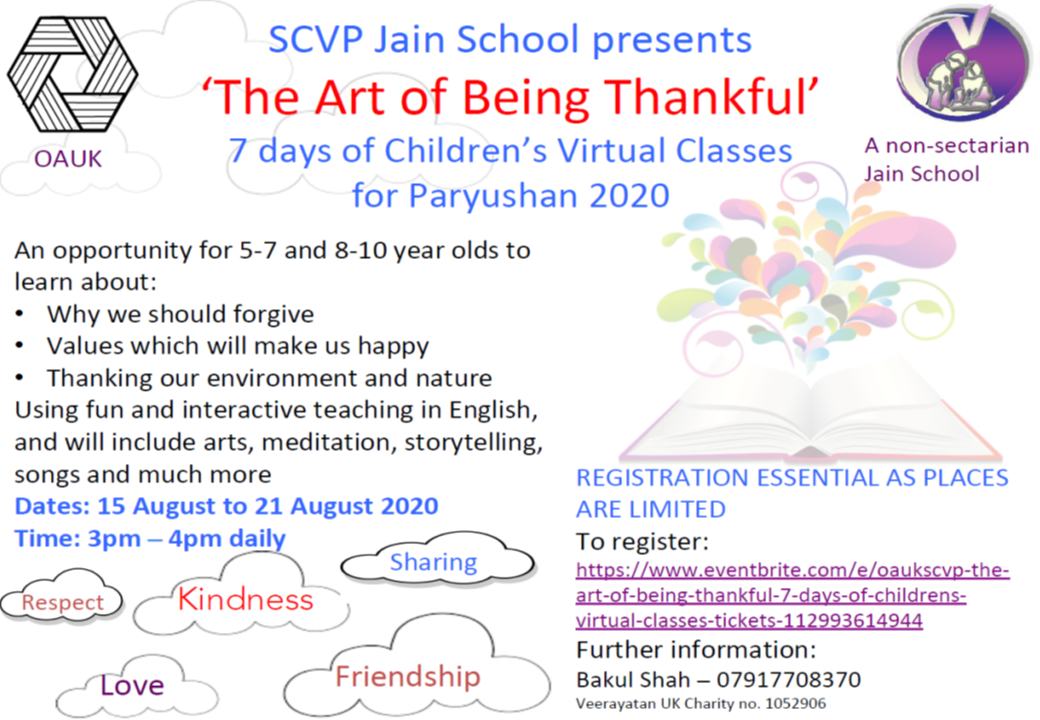 Limited places so you MUST register to take part:
http://www.eventbrite.com/e/oaukscvp-theart-of-being-thankful-7-days-of-childrensvirtual-classes-tickets-112993614944
---
English Pratikraman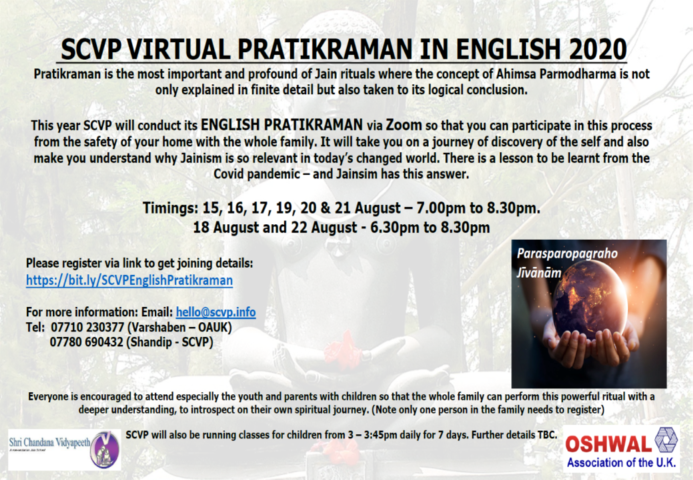 Register to receive the Zoom joining details