Paryushan Parva – 24th to 31st August 2022
Pranam. Please find links below for activities taking place at various OAUK Areas. (Note: Information is correct at time of publishing but changes may be reflected as we get closer towards the event. Please check regularly for any updates to area and virtual information provided on this page).
---
We hope you are all well. This year by Paryushan will be conducted both in person (for all areas) and virtual. All are warmly invited to participate everyday.
VIRTUAL / Online Paryushan event information ==> Paryushan 2022 – Virtual – English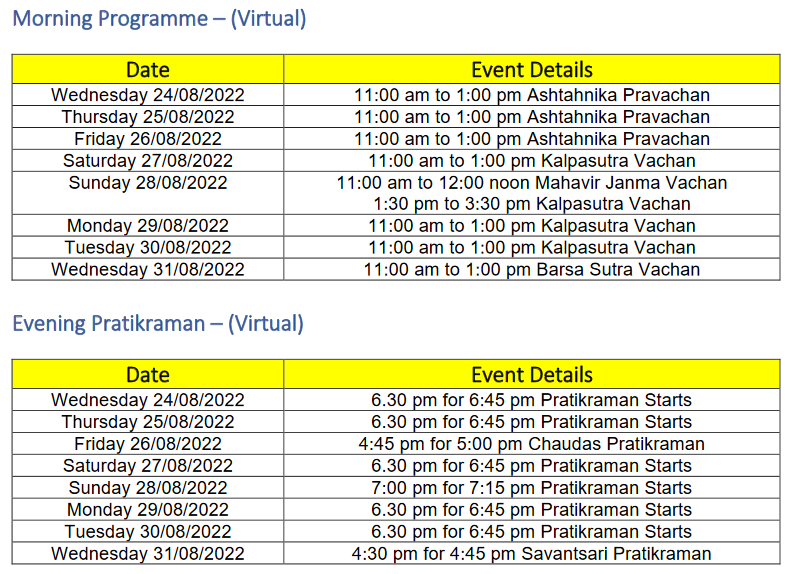 All streams will be hosted from our Oshwal YouTube Channel ==> https://www.youtube.com/c/oshwaluk
English Pratikraman details