Report by EC Membership Service & External Relations, Youth Culture and Personal and Professional Development
To continue celebrating the 50th Anniversary of OAUK, the EC committee initiated by Membership service, Youth Culture and Personal & Professional Development portfolio holders, together with area volunteers, launched their first of a series of talks.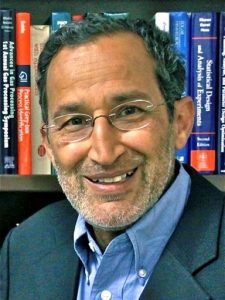 Our first guest speaker on 18th July at Ekta centre was Professor Sirish Shah. Emeritus Professor University of Alberta, Canada.
Prof. Sirish Lalji Shah was born in Nairobi, Kenya. He studied at Visa Oshwal Primary School on Mpaka Road and The Duke of Gloucester Secondary School. In 1966 He left Kenya for higher studies in the UK and onward to Canada in 1973 where he completed a PhD.
He has been with the University of Alberta since 1978. He has held visiting appointments at Oxford University and Balliol College as a SERC fellow, Kumamoto University (Japan) as a senior research fellow of the Japan Society for the Promotion of Science (JSPS), the University of Newcastle, Australia, IIT-Madras, India and the National University of Singapore. The main areas of his current research are process and performance monitoring, analysis and rationalisation of alarm systems
Professor Sirish Shah had chosen to speak on "Water" a topic which is vital element for all living beings on this earth. He shared his thoughts and vision on how we should conserve water.
One idea was to reuse the water e.g. any vegetables we soak in the water to clean before we cook; use that water in the garden and do not pour that water down the drain. We could start collecting rain water to use for watering our garden.
With a great turn out for a first, in a series of talks, we are looking forward to seeing many more Oshwals at the future events.
Vote of Thanks
We would like to thank Madhusudanbhai for his hard work and putting forward a wonderful idea to showcase OSHWAL ACADEMICIANS – EDUCATORS – INSPIRERS – ACHIEVERS.
We thank Bharatbhai of Sigma Pharmaceuticals plc for introducing Prof Sirishbhai.
We thank Nileshbhai, President of OAUK, for opening the evening.
And most of all a big Thank You to the audience, for attending and listening to an inspirational and informative talk.
Watch out for the next few Seminars by Oshwals for Oshwals: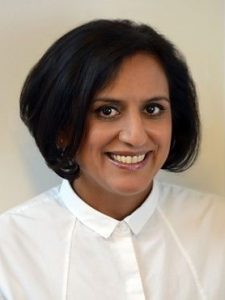 Ritula Shah
BBC Radio 4 Presenter
'The World Tonight'
Date: Thursday 27th September 2018
Venue: Oshwal Centre.
Time: TBC
#BeInspired #Achieve #Believe #Oshwal50th