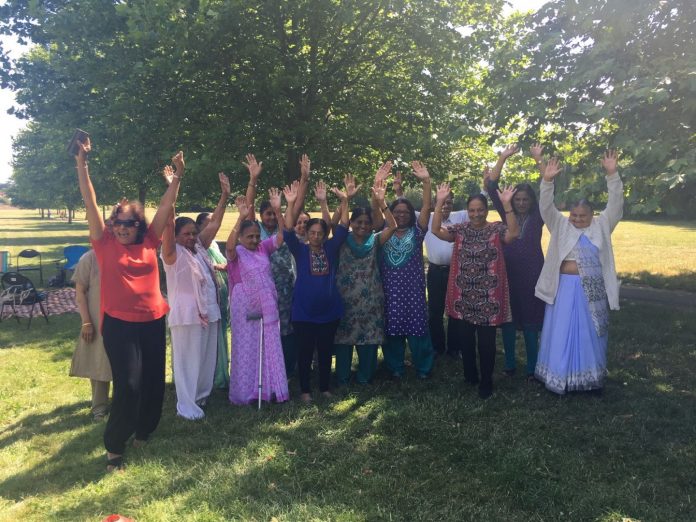 On the 7th of July a picnic was held in Norbury Park and the aim of it was to entertain the elderly. My friend Sanay and I were invited to the picnic, as we were both off school on our summer holidays to arrange some activities for the elderly. We started off playing walking rounders, something my friend and I had rehearsed beforehand. Some of the elderly didn't really like the concept, as they were unable to walk quickly, however most of them thoroughly enjoyed it.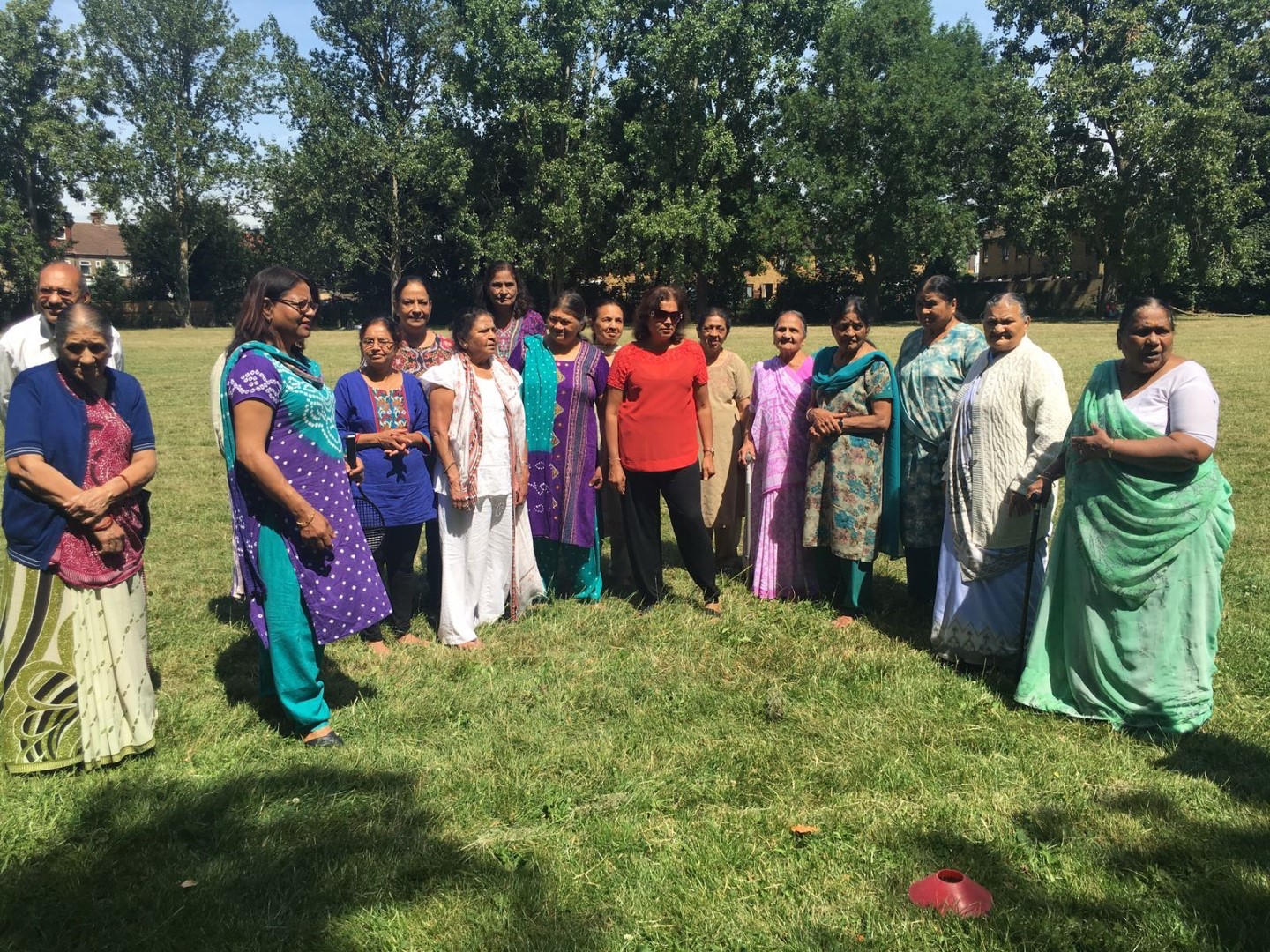 Next, they did some yoga for a while which was arranged by Pravinbhai. Next, was Gujarati joke telling. Sanay and I had arranged three dialogues with us taking the mickey out of Gujaratis. First being a Gujarati person at a shop trying to get a discount whilst buying a ball, next being two Gujarati mothers comparing their children's test results and futures, and finally being a Gujarati mother yelling at her son for constantly using his phone. We thoroughly enjoyed this and making the elderly laugh, the video has gone viral!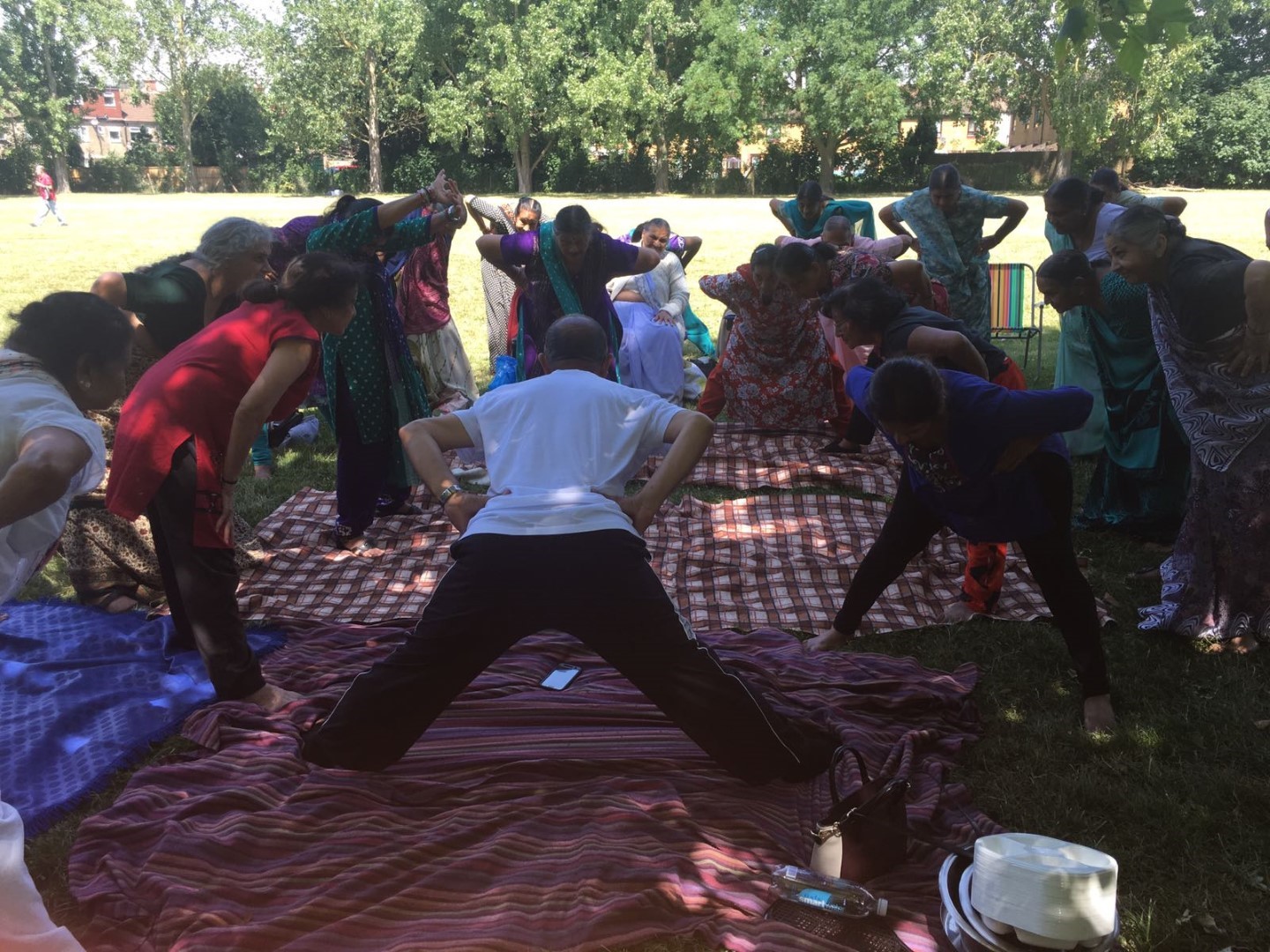 We had a delicious Guju style picnic lunch, which was organised, by Ansuyaben and her team of volunteers cooked in the mahjanwadi early in the morning. There was bateta nu shak, mung shak, dhebra, papad and chaash. This delicious food was relished by all.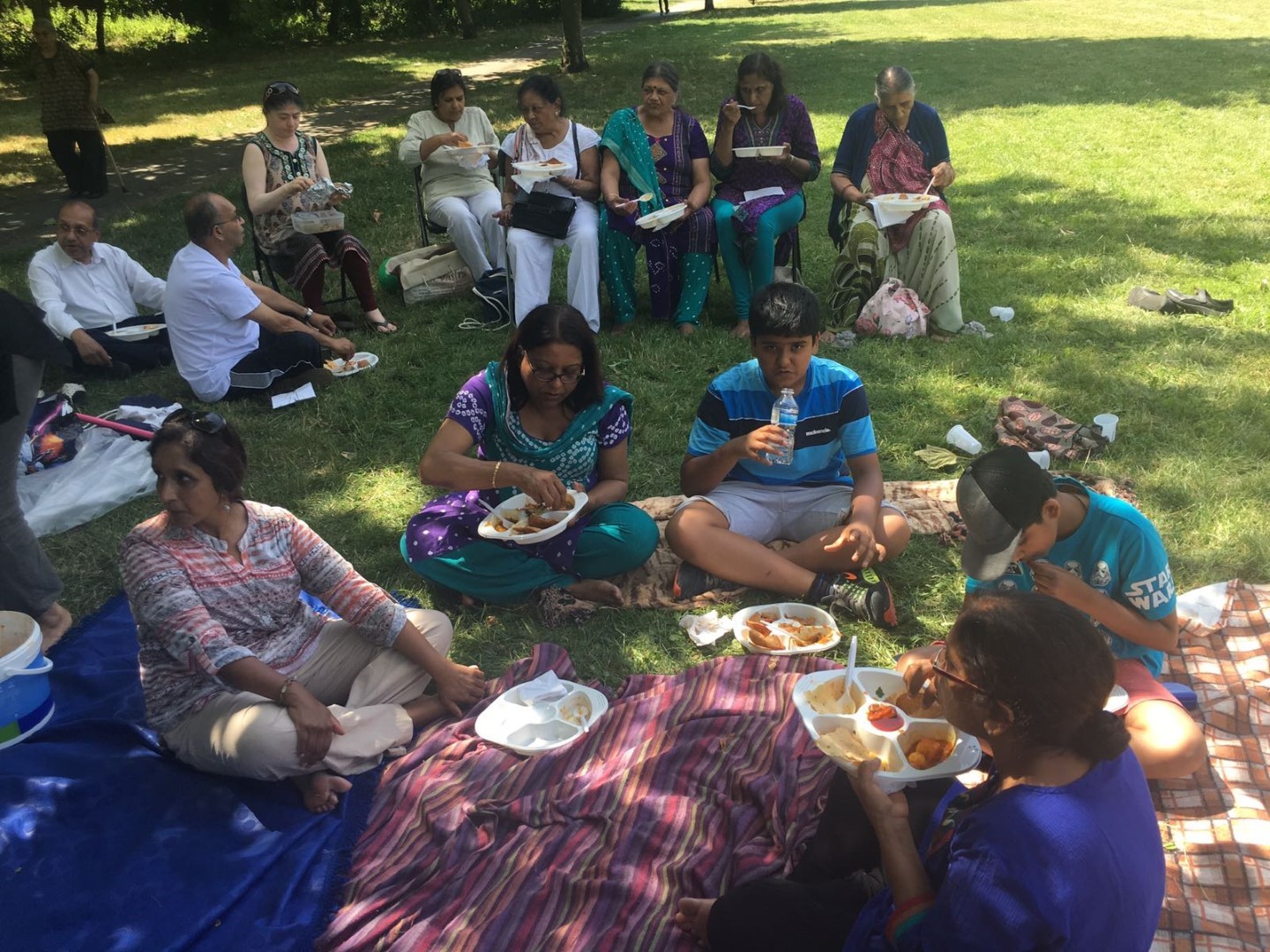 Finally we played pass the parcel but Guju style, which was also arranged by Nutanben. Every time somebody got the parcel they had to tell a story before they opened it. It was very interesting to hear some of the elderly's stories and hear what life was like for them in olden times. After this, antakshari was played and lastly a mouth-watering cake was served.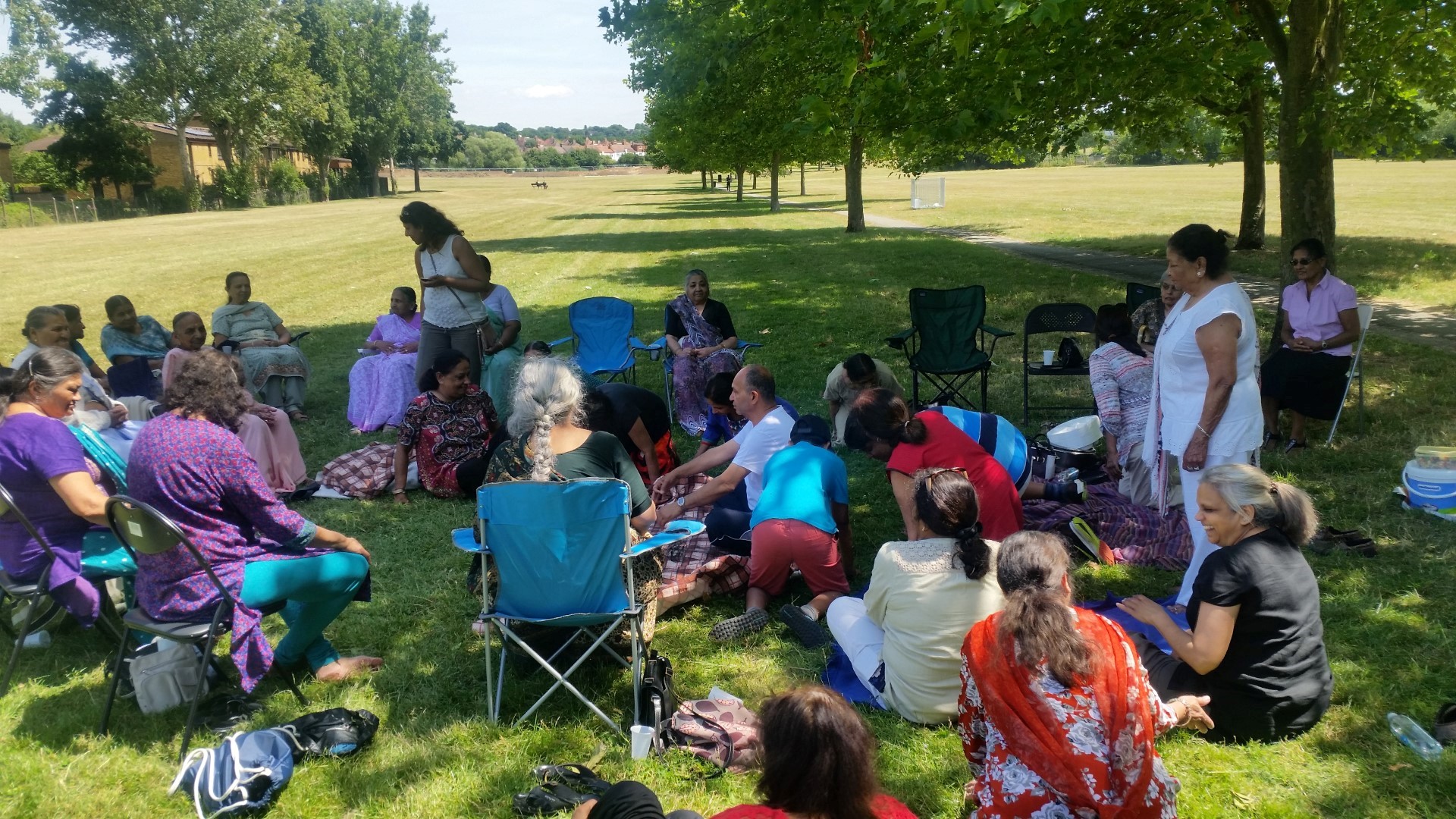 I think it was a fantastic occasion, which everybody cherished, and some of the elderly treated us like heroes. I thoroughly enjoyed myself and had a lot of laughter. I hope many future occasions like this are held to give a chance for the older generations to mix and mingle with the younger generations.
Suraj Sunil Shah
South Area
Age 13
To view more photos, please Click here