ReActive8 – End of year party (25th June 2016)

As the sun shied away behind the clouds in the early hours of Sunday, more than twenty volunteers set to task setting up the marquee, organising the games equipment, firing up the jikos and marking lanes, all in preparation for the Year end party where we had a turnout of nearly 250 people!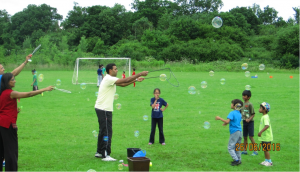 Everyone enjoyed the sumptuous salad, chips, garlic bread, bbq corn, jiko pizzas and refreshing watermelon!
This was followed by the games, played simultaneously in 3 different zones-
dodgeball, obstacle relay and treasure hunt.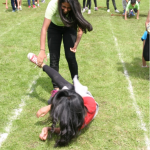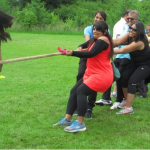 The mood drifted from anxious faces in the crowd (mostly parents!) to happy cheering teams trying to outdo their rival teams in each of the games! In the end, parents and kids alike were either soaking wet or caked in flour but what an amazing time we all had! The games were finished off with the Tug of War.
This was followed by the presentation and prize giving. And much to everyone's delight, we had a surprise finale of ice cream.
What a fun-packed and exciting day it was, full of high spirits and smiling faces!
| | |
| --- | --- |
| The following girls were nominated for best girl award: | The following boys were nominated for best boy award: |
| Veera Mitesh Shah | Rian Jiten Malde |
| Harshi Kalpen Patel | Ishaan Keval Shah |
| Rhea Atish Shah | Rohin Pulkit Shah |
| Ishani Manish Shah | Ashish Anup Shah |
| Bhavini Milan Shah | Chaand Shah |
| Ashni Nitin Shah | Kushal Mahesh Shah |
| | |
| --- | --- |
| Category | Awarded to: |
| Best Boy of the year 2016 | Kushal Mahesh Shah |
| Best Girl of the year 2016 | Bhavini Milan Shah |
| Special Shield award | Kush Nimish Shah and Sarina Kiran Shah |
We bid farewell to three of our under 7s youth volunteers as they embark on their journeys to greener pastures of university life. We wish Ashni, Sarang and Sarina all the very best.
| | |
| --- | --- |
| Category | Winning House Color |
| U7 | BLUE |
| FOOTBALL | GREEN |
| BASKETBALL | RED |
| KHO | GREEN |
| DODGEBALL | BLUE |
| TABLE TENNIS | GREEN |
| CIRCUIT TRAINING | GREEN |
The house colour games are thoroughly enjoyed by the children every month. This year the BLUE Cheetahs took the overall lead. In addition, the following awards were received by the colour teams:
Yes, it does appear as though the Green Leopards should have walked away with the overall trophy this year too but, the Blue Cheetahs attendance pushed them into first place.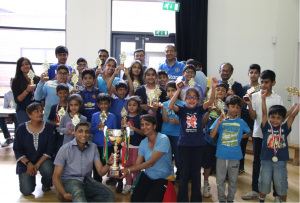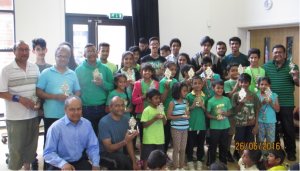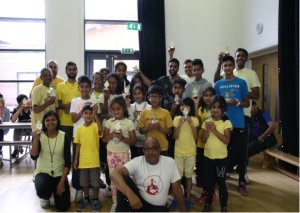 Finally, we'd like to thank our sponsors Apulbhai and Binaben, Nileshbhai and Sarit, Jyotikaben and Bipinbhai, Grainmill, Satishbhai and Anjanaben for all their support. And a big shout out to all our 36 adult volunteers and 8 youth volunteers for their hard work and commitment to ReActive8 over the past year.