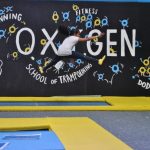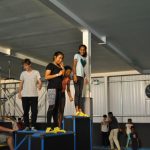 About 50 (Young and old-ish) took to Freestyle jumping on 3rd July 2016. Though pouring in sweat, everyone was absorbed with laughter and smiles!
It is most definitely a place to come together no matter the age! The children showed off their talent on the runway trampoline with somersaults, flips and cart-wheels, some very impressive stunts. The foam pit was a total delight for those who just wanted to push people in!  (not mentioning any names…) Besides, some naughty "peeps", the gladiator challenges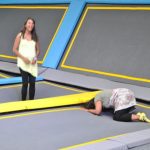 were a show not to be missed- about the only battle between friends and family that ended up in laughter. Coming out of the foam pit proved to be a struggle for some, particularly as they fell back in whilst rolling over in laughter with their attempts. Those without fear of heights loved jumping off the top straight into the foam pit- no dives, just straight in!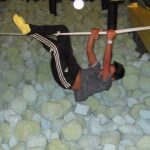 The balancing rope lost you quickly, whilst the cheeky monkeys enjoyed the ropes-it was a display of agility or was it the splits?
Some surprised themselves as they slam dunked, some insisted on persevering… "I'll do it in the next go". Finally, the dodge ball trampoline court brought about 'if only we had one of these at ReActive8'.
What a bundle of laughs over bouncing.
So, to all those parents who watched from the café, hopefully we enticed you to join us next time. To all those who missed this event, don't worry, we'll arrange another one.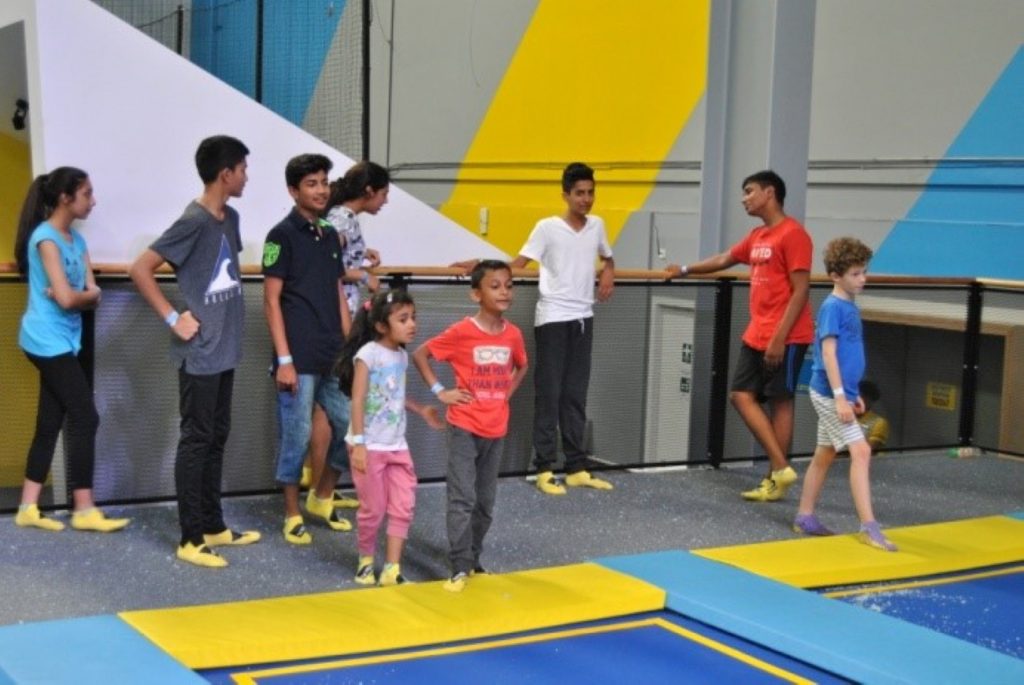 Be sure to come to the next trip with ReActive8.
Further photo's are available on our NW media gallery. Click HERE to access them.