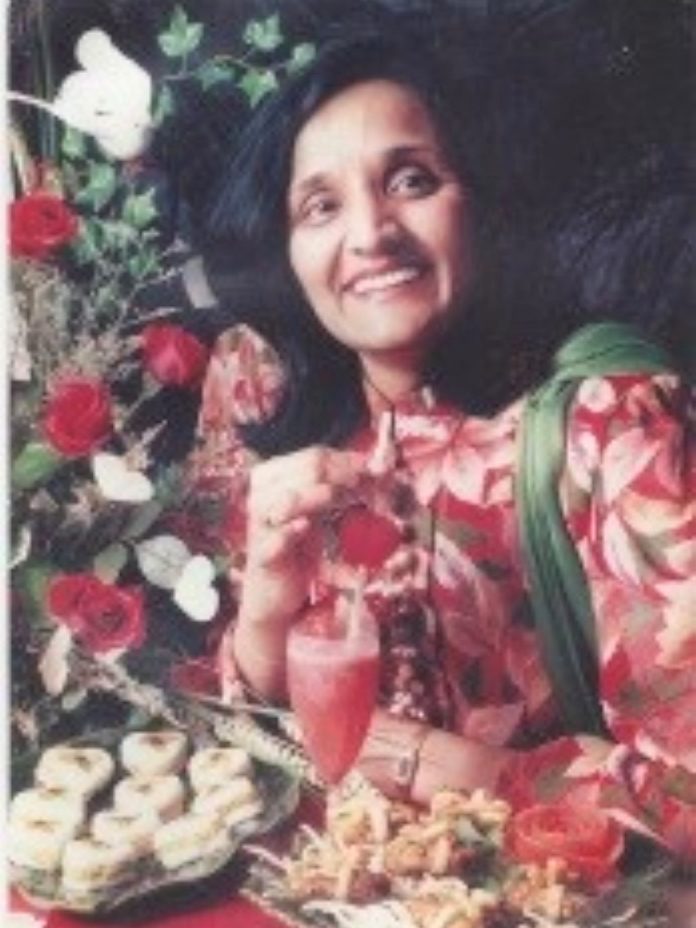 Ingredients
125 Grams Wheat Flour
75 Grams Brown Sugar
75 Grams Butter
100 Grams Crunchy Nut Cornflakes – crushed
1 Tbsp. Pine Seeds
1Tbsp. Pumpkin Seeds
¾ Cup Orange Juice/or Warm milk.
1 Tsp. Baking Powder
Few drops of Orange essence. (optional if using orange juice)
2 Tbsp. Sesame Seeds
2 Tbsp. Linseeds
2 Tbsp. Black Sesame seeds
50 Grams Wheat Bran
Additional 3 Tablespoons each of Black Sesame, Linseed, and Sesame seeds for topping.
Rub the butter and flour together.
Add the sugar, wheat bran, cornflakes and all the seeds. Mix well. Add little milk/orange juice to make a soak dough. Make oval rolls.
Dab top of the biscuits onto the topping mixture.
Place the biscuits in a tray and press slightly to flatten with a fork. Bake in a pre- heated oven at 180 degrees until golden brown.
---
Lavni Shah is an avid cook who has been teaching budding chefs for the last 20 years. She has given numerous demonstrations all over the UK and Kenya, and has also been involved in judging amateur cookery competitions. Her hobbies are cooking, yoga, flower arranging, napkin folds, and vegetable carving. She is a keen fan of healthy cooking, and is a firm believer in the philosophy "YOU ARE WHAT YOU EAT!"
---
Disclaimer: Recipes are provided for information purpose only. OAUK is not responsible for any adverse reactions, effects, or consequences resulting from the use of any recipes or suggestions herein or procedures undertaken hereafter. If you have questions about food, diet, or nutrition, please do your own research and consult with your health care practitioner.