What a lovely sunny day to start the day – Sunday 7th Apr 19 was a really special day as a Snatra pooja was to be performed for the first time at Oshwal EKTA Centre Derasar. It was great to see a nearly 100 bhakto's attending the snatra pooja.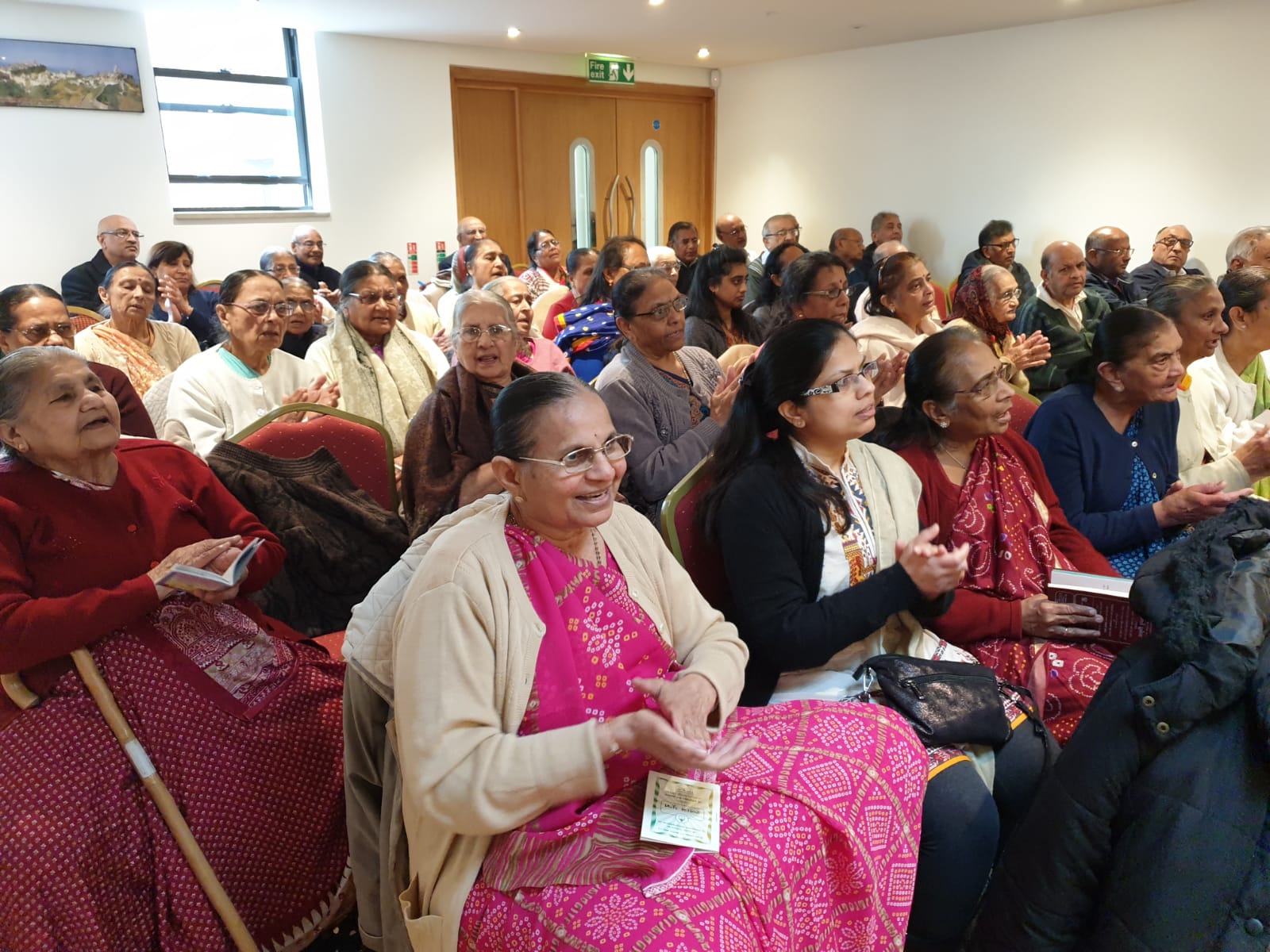 The day started with the welcome (Pokhvanu) for the Shantinath pratima which was kindly donation by Motichandbhai Samji Shah . Kusumben Mohanbhai Harania who is currently doing her yearly fast i.e Varshitap was given the laabh of welcoming the Pratima by doing the pokhvanu.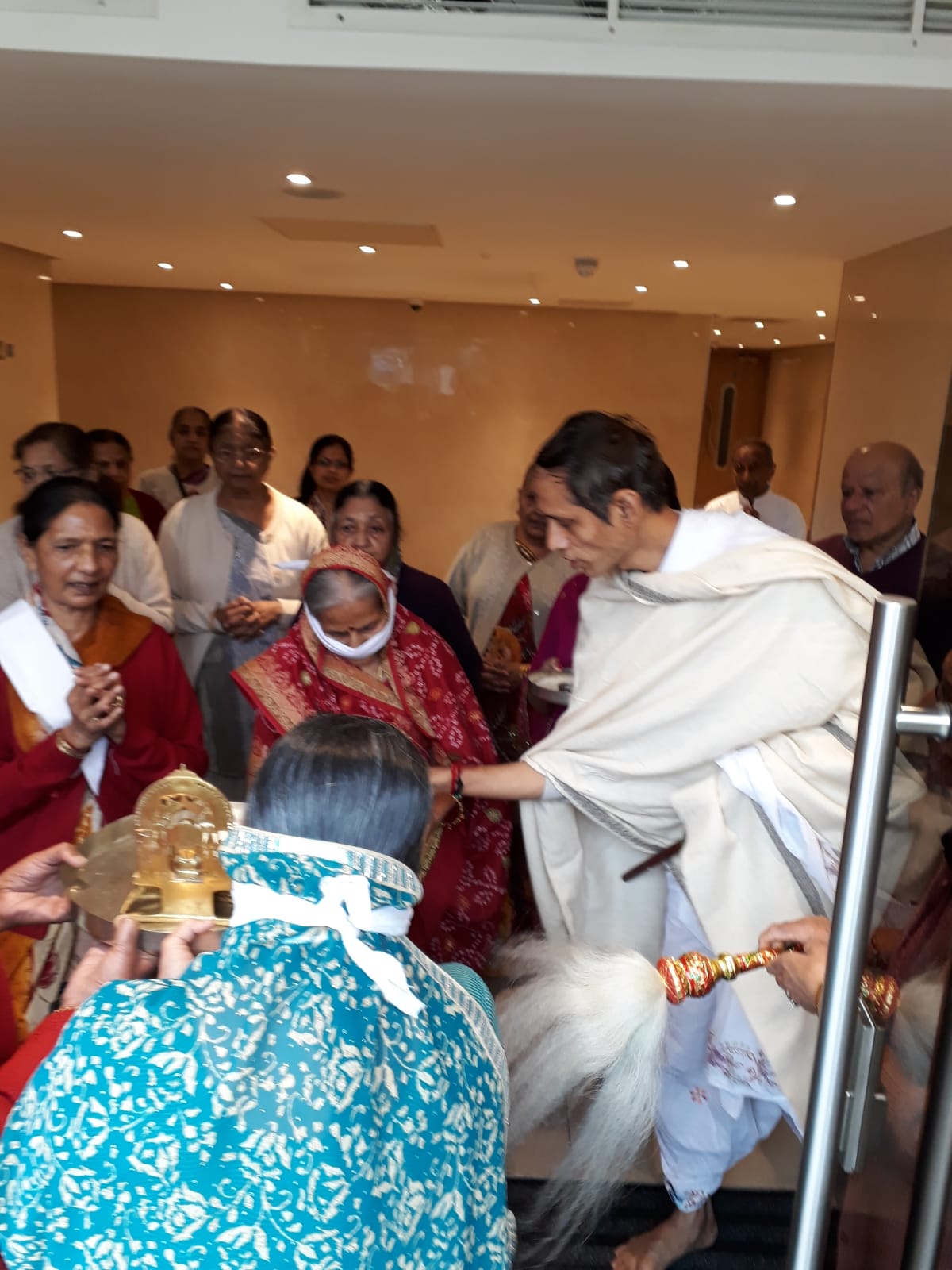 The pratima was them brought upstairs into the derasar and placed on the Shihasan for the Snatra Pooja to be started. The Sangh created a wonderful atmosphere by singing the bhakti songs.
We were very privileged to have Jayeshbhai explain the full snatra pooja verse by verse with wonderful bhakti in between by Inaben. Everyone gained significant understanding of the snatra pooja which was thoroughly enjoyed by all.
During the snatra, an appeal was lodged for Dialysis machine and a tremendous response was received from the people present – an unbelievable £5000+ was pledged in a very short time.
I would like to pass my utmost thanks to all the volunteers, musicians, generous donors for the Jiv Daya /Anukampa collection for Kidney Machine , Sponsors for the light lunch, bidders for arti, Mangal Divo,Shanti Kalash and Bhagwan Padhravani.
Jayubhai Shah – Religious Chair
To see pictures of the event click here.
---
Back to North West Area page.