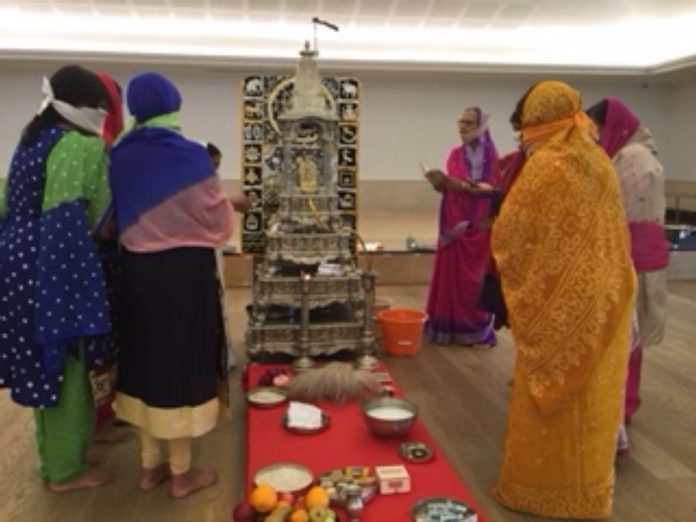 On Sunday 24 June 2018 we had approximately 100 Pathshala students and those who were interested in learning a practical Snatra Pooja with music.
Everyone who came really enjoyed it and most participated and we also had the verses on the screen in English and Gujarati so it was easy to follow.
I would like to thank all the volunteers, Dilipbhai who handled the presentation for the screen and coordinated it well with the Pooja, Heenaben, Vivek and Kanil for the music, Jayeshbhai who conducted the Pooja, Shobhaben, Pushpaben and Shobhnaben who also participated in the singing and Champaben, Kusumben and Parasbhai who showed everyone how to do the Pooja.
Varsha Shah
On behalf of the Reliigous Committee
To see more pictures, click here.
---
Back to Religion page.