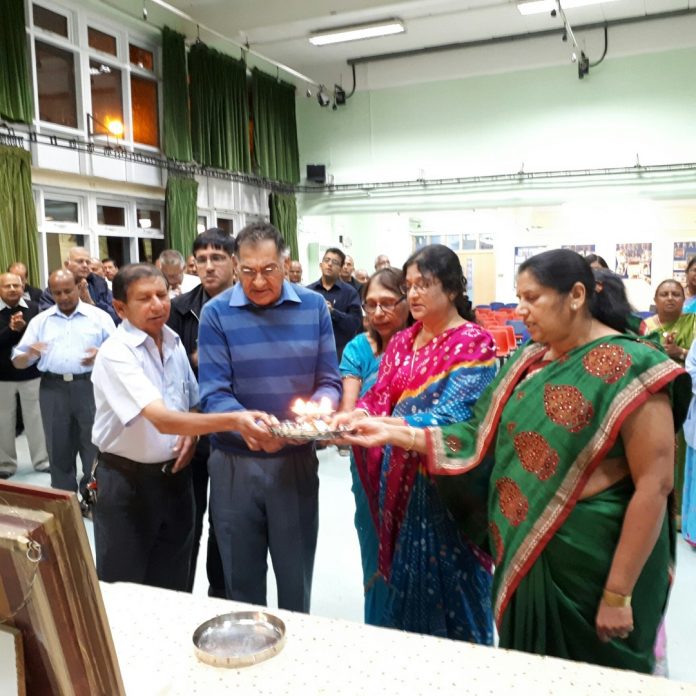 OAUK east area swamivatalaya bhojan was sponsored by Virpar Nemchand Gosrani family and many thanks to the family including Mrs Lalitaben Amritlal Shah for the use of her house to cook the meal.
All those who attended the swamivatalaya bhojan on Sunday 3rd Sept 2017, were delighted with a delicious meal, followed by  music with bhakti by Mahendrabhai and group from Northampton.
The event was a very successful and was attended by approximately 250 people.
Click HERE to view photos