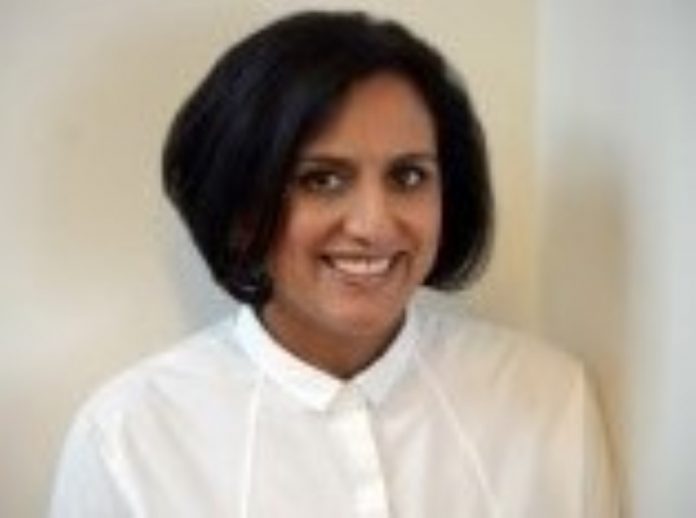 Report by EC Membership Service & External Relations, Youth Culture and Personal and Professional Development
OSHWAL: ACADEMICIANS, EDUCATORS, INSPIRERS and ACHIEVERS
Series of Talks
Our second guest speaker on 27th September at Oshwal centre was Ritula Shah, BBC Radio 4 Presenter for 'The World Tonight'.
About Ritula Shah
Ritula Shah ignored her father's advice to become a lawyer and chose journalism instead. Ritula is the main presenter of the World Tonight, BBC Radio 4's evening news programme, on which you can hear her discussing everything from the Brexit negotiations to String theory. No two days are the same. She also regularly chairs the political panel programme, Any Questions on Radio 4.
"The only person you are destined to become is the person you decide to be."
~Ralph Waldo Emerson
Ritula did exactly that "Decided her Destiny".
Ritula shared her journey of how she balanced her work and personal life under the title of "Do you know who I am?" An inspiring talk from childhood dream to reality, and special moments in life which made her into who she is today.
Vote of Thanks
We would like to thank Madhusudan Bhai for his work and putting forward a wonderful idea to showcase Oshwal: ACADEMICIANS, EDUCATORS, INSPIRERS and ACHIEVERS. We thank Ritula's sons Rohin & Sahil for their humorous introduction of their mother.
We thank the volunteers who make it possible for the efficient running of the seminar. Most of all a big Thank You to the audience, for attending and listening to an inspirational and informative talk, but also enhancing the Q&A with relevant questions.
Our youth member, Shenali Rohit Shah, took the courage to introduce herself in Gujarati and asked an interesting question to Ritula.
To see pictures from the Talk, click here.
May we have lots more of these interactions in the future presentations!
Our next Seminar by Oshwals for Oshwals
| | |
| --- | --- |
| | |
| Vipin M. P. Shah |  Anant M. P. Shah |
Topic: Reflecting Our Father: Business and Philanthropy
Date: Wednesday 28th November 2018
Programme:
7:30pm Registration
8:15 pm Start
Followed by Tea & Biscuits 10:30 pm Finish
Venue: Oshwal Centre, Coopers Lane Rd, Potters Bar EN6 4DG
www.facebook.com/oshwaluk Twitter: @oshwal_uk Instagram: Oshwal_uk
#Inspire #Achieve #Believe #Oshwal50th