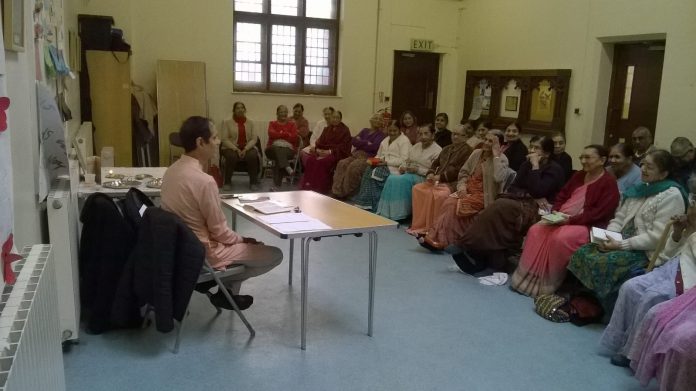 East Area's Thursday Club

East Area Thursday Club runs every Thursday from 1-3pm @ St. John's Church Hall. Please take a note of this new venue address and attend this long running  club.
Within this club, we have exercises, games, puzzles, talks on interesting subjects and for the last week of each month, we have a "satsang". P.S. tea, biscuits and light refreshments and included within this too.
During 2017, we have had the Mahavir Janma Kalyanak event, Diwali celebrations and also Xmas party. Plenty more events planned for 2018
Thursday club event update for 4th January 2018
We had the honour of our priest Jayeshbhai as our distinguished guest. The start of the new-year was conducted with a "Satsang" and "Nav Smaran" (some of the most auspicious slokas in Jain scriptures).
Jayeshbhai explained the meanings of each slokas in great detail. He also helped us understand how it affects us and its benefits to the human life.
Our grateful thanks to Jayeshbhai and in future we can hold similar lectures at Thursday club.
Click HERE to view some event photo's.