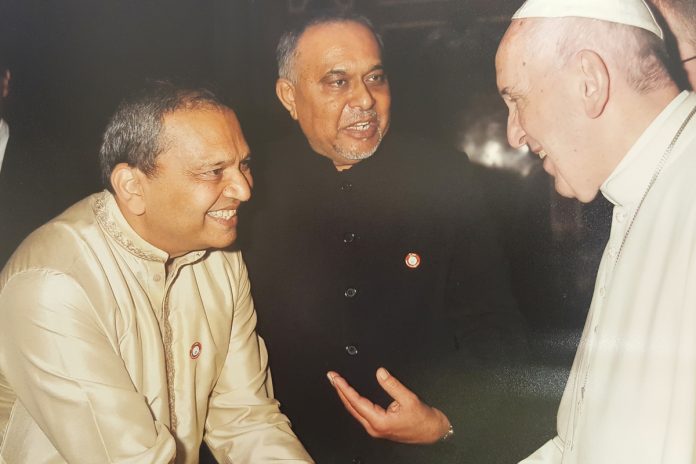 THURSDAY 3rd NOVEMBER 2016 – VATICAN CITY – OAUK is honoured and privileged to be part of delegation which went to Vatican City on 3rd November 2016 to part of address of His Holiness Pope Francis. It was on a theme of Mercy.
Our Vice President Nileshbhai Bhagwanji Shah represented OAUK and was introduced as part of Jain Community.
Delegation was organised by IOJ and OAUK is thankful and grateful to IOJ for this visit.
To download the Pope's message, click here.