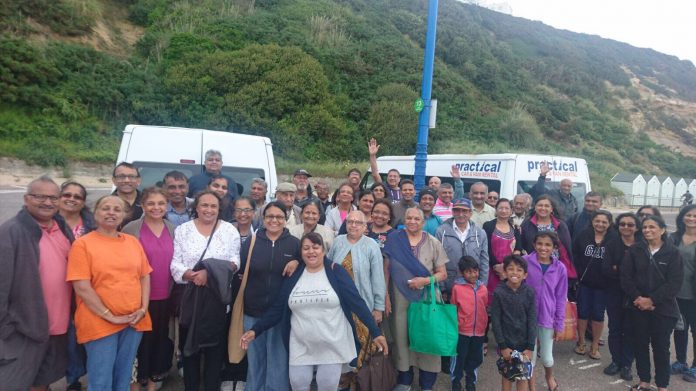 On Saturday 15th July, around 50 young and elder members from the West Area arrived at Oshwal Shakti Centre at 08:00 to set off on a day trip to enjoy a picnic by Bournemouth Beach.
The weather was a little windier than expected but the sun was shining, the sea was very welcoming and the members were all jolly amongst each other's company.
A special thank you to Kiritbhai, Chunibhai and Madusanbhai for taking on driving duties for each of the 3 mini-buses.  Everyone had a great time and we hope to arrange a similar trip to the beach for next year.