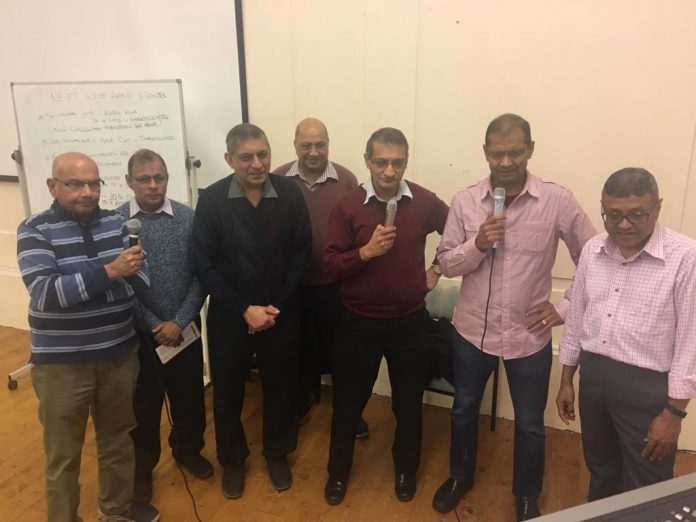 Over 50s Karaoke Night – 9th December 2018
WANT to unleash your inner Rock Star of Indian Music? That's exactly what the crowd of nearly 100 members who attended had in mind. Dinner and 'live' music is always an attraction but with the Karaoke thrown in for good measure it was the ultimate stage for our seasoned stars to shine. Having been practising and singing in the bathroom for around 50 something years, and having missed out on the "X-Factor" and "The Voice", the would be playback singers had gathered for their 15 minutes of fame to showcase their musical talent.
The evening started with a full traditional Gujarati dinner with Lapsi and Ghee to lubricate the throats and get everyone into a musical mood not that any inspiration was needed.
After the meal all the Kishore Kumars and Lata Mangeshkars took their seats for the greatest show on earth to commence.
All throughout the evening the members (divided into groups) came on stage to belt out, in their own tempos, the melodious golden filmi tunes.
All in all it was a great effort from all trying their best to sing-a-long to the lyrics on screen which was quite amusing and everyone agreed it was a thoroughly enjoyable event.
Special thanks to Rameshbhai Lakhamshi and family for the use of their Karaoke machine and to Kantibhai Devshi for managing the Karaoke evening.
Members are amazing in coming forward to help out in events and the committee thank them for their ever loyal support.
---
To see more pictures, click here.
Back to West Area page.