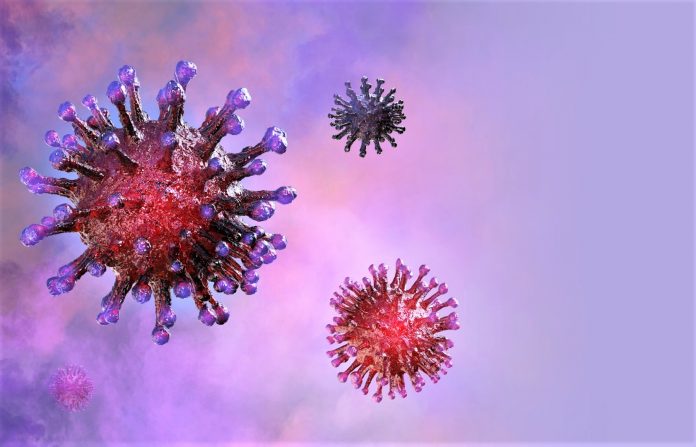 Jai Jinendra and Pranam,
Dear Members,
On Monday 23 March 2020, the UK Government announced various stringent measures to get the people of Britain to STAY AT HOME to stop the coronavirus disease spreading between households. The measures that affect the Association and its members as well as the users of its facilities are:
All social events, including weddings have been stopped.
All Places of Worship to be closed.
Gatherings of more than two people in public – excluding those you live with – stopped.
Emergency legislation giving the Police extensive powers to enforce the rules, including through fines and dispersal of gatherings, has been passed by the Parliament.
In view of this, and to minimise the risk to our staff members, volunteers and others, the OAUK had to take the difficult, but a prudent and necessary, decision to CLOSE all its Centres, including the Deraser and the Ghar Derasers, with effect from Tuesday 24th March 2020 and keep them closed until further notice.
All Private Hire bookings up to the end of April 2020 have, in consultation with the hirers, been either cancelled or postponed to a later date. The bookings for Private Hire events from May 2020 onwards will be reviewed in last week of April 2020 and an appropriate decision on cancellation or continuation or postponement will be taken, in consultation with hirers, and it will be dependent on the status of the Government instructions prevailing at that time.
Decisions about future Oshwal events (including AGMs), Central and Area level, will also be reviewed similarly in the last week of April 2020 and appropriate decisions will be taken based on the status of the Government instructions prevailing at the time.
The instructions from the UK Government are very clear. They are RULES and NOT Advice. We are all required to comply to ensure that not only do we minimise the risks to ourselves, our families and others, but also to contribute to lessening the enormous pressures faced by the NHS and all the frontline workers battling to combat this pandemic.
The Prime Minister has issued the following instructions on Monday 23rd March 2020:
People will only be allowed to leave their homes for the following very limited purposes:
Shopping for basic necessities – as infrequently as possible.
One form of exercise a day – for example a run, walk or cycle – alone or with members of your household.
Any medical need, to provide care or to help a vulnerable person
Travelling to and from work, but only where this is absolutely necessary and the work cannot be done from home.
Emergency legislation giving the Police extensive powers to enforce the rules, including through fines and dispersal of gatherings, has been passed by the Parliament.
It is also advised that you should not be meeting your friends or relatives or any family members who do not live in your home.
This is an unprecedented pandemic with the potency to cause fatalities on a massive scale so WE MUST ALL HEED THE INSTRUCTIONS THAT ARE ISSUED BY THE UK GOVERNMENT in order to save precious lives.
Coronavirus Information: What Should I Do?
We request you to follow the following rules to tackle the coronavirus emergency:
How Can I help to slow the spread of the virus?
STAY AT HOME – NO UNNECESSARY JOURNEYS OR SOCIAL CONTACT




ONLY LEAVE HOME FOR ESSENTIAL SHOPPING, MEDICAL NEEDS




EXERCISE ONCE A DAY

YOU CAN TRAVEL TO AND FROM WORK IF ABSOLUTELY NECESSARY

PUBLIC GATHERINGS OF MORE THAN TWO PEOPLE ARE BANNED – EXCLUDING THE PEOPLE YOU LIVE WITH

DON'T VISIT OTHER PEOPLE'S HOUSES OR SOCIALISE OUTSIDE YOUR HOME

POLICE WILL BE ABLE TO FINE YOU IF YOU DON'T FOLLOW THE RULES

IF UNWELL, ISOLATE YOURSELF AND YOUR FAMILY

KEEP IN TOUCH WITH ONE ANOTHER BY PHONE, INTERNET OR SOCIAL MEDIA
How Can I Try To Stay Well?
WASH HANDS FREQUENTLY FOR ABOUT 20 SECONDS WITH SOAP AND HOT WATER OR USE A SANITIZER GEL

USE A TISSUE FOR COUGHS AND SNEEZES

IF YOU DON'T HAVE A TISSUE, USE YOUR SLEEVE

AVOID TOUCHING YOUR EYES, NOSE AND MOUTH WITH UNWASHED HANDS
What Are The Symptoms?
FEVER AND TIREDNESS

CONTINUOUS DRY COUGH

BREATHING DIFFICULTIES
What Should I Do If I Feel Unwell?
IF YOU LIVE WITH SOMEONE WHO HAS A 'NEW CONTINUOUS COUGH' OR HIGH TEMPERATURE, STAY AT HOME FOR 14 DAYS IN CASE SYMPTOMS DEVELOP




STAY AT LEAST THREE STEPS AWAY FROM OTHER PEOPLE IN YOUR HOME IF POSSIBLE

IF YOUR SYMPTOMS GET WORSE OR ARE NO BETTER AFTER SEVEN DAYS, SEEK MEDICAL ADVICE

USE THE ONLINE 111 CORONAVIRUS SERVICE AT 111.nhs.uk

YOU MAY NEED TO BE TESTED FOR THE VIRUS AT A HOSPITAL
For more information please see the NHS Website or the Public Health England Website.
There is also a lot of misinformation circulating on social media and via WhatsApp about coronavirus. We kindly request all Oshwal members to think twice before blinding forwarding and sharing such messages as they can do more harm than good. Please continue to monitor all reputable Radio and T.V. News Channels as well as the Newspapers for the latest news, developments and updates about Coronavirus (COVID-19), as well as the UK Government's official website and NHS website.
STAY AT HOME – PROTECT THE NHS – SAVE LIVES
Appeal for Volunteers
Last week we had made an appeal for volunteers to help us with our proposed humanitarian effort towards providing various forms support to our elderly and vulnerable members during this time of a global pandemic.
It was extremely pleasing to see that within a short space of time we had a very good response to our appeal. We are extremely grateful to all those who have registered on-line.
In view of the sudden and stringent measures announced by the Prime Minister on Monday 23rd March 2020 it was felt that we would need to review and reassess our strategy about our proposed humanitarian effort. In particular, we needed to assess how the measures would affect or have an impact on the ability of our volunteers to assist with providing the various form of support.
We have, therefore, withdrawn the appeal and the registration form, for a TEMPORARY PERIOD only, to allow us to formulate a revised appeal. It certainly DOES NOT MEAN that we do not require the assistance of those volunteers who have already registered.
We would like to assure the volunteers, who have already registered, that their details are being held with us and will be kept totally confidential. They will not have to register again when we re-launch the appeal. We will call upon them as soon as we are ready to put our proposed plans, taking into account the new rules from the UK Government, into action for providing various forms of support to our elderly and vulnerable members.
We are expecting to re-launch the appeal, which will include information about the type of support that is being envisaged to be provided, by Saturday 28th March 2020.
We, therefore, request your patience and forbearance until then.
My fellow Oshwals, these are difficult and troubled times with unprecedented challenges and fears. My appeal to everyone is to remain absolutely calm and more importantly remain POSITIVE. Negativity and fear of the unknown will only present unwanted problems. With the divine blessings of our Tirthankar Bhagwants and our own personal resolve we will safely overcome the challenges that we face.
I shall be most grateful if you could please convey the information contained in the earlier part of this message to everyone in your household, your family members, relatives friends and more importantly to any elderly or vulnerable persons you may know including even your neighbours.
Stay Home, Stay Safe.
Jai Oshwal,
Nilesh Bhagwanji Shah
OAUK Hon. President
Email: president@oshwal.org
---
Updated: Thursday 26 March 2020
For information on coronavirus in Gujarati, click here.