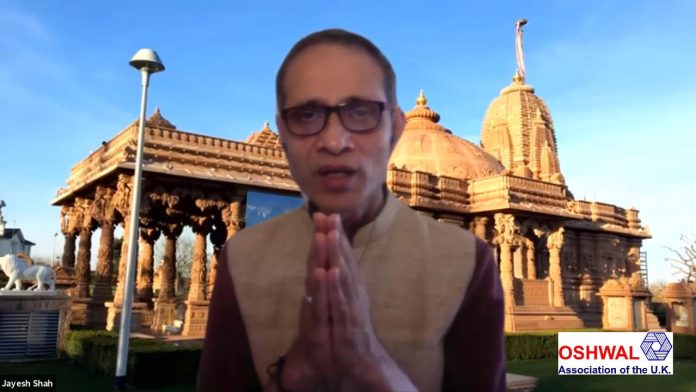 Wednesday, 5th August 2020 at 11.00 am
A warm invitation to you all to join in the live webcast Satsang hosted by the Oshwal Association of the U.K.
The days of the auspicious festival of Paryushana are just around the corner. To learn and understand about purifying one's soul by staying close to it, seeing one's own faults, seeking forgiveness for mistakes made and taking vows to minimise wrongdoings in the future, please join in the Satsang 'O Prabhu! Save Me' with your family and loved ones, which will be conducted by our Vidhikaar, Pujya Shri Jayeshbhai Shah.
To download details in Gujarati, click here.
No registration required.  You can watch the live stream on Oshwal YouTube channel.