FRIDAY 9TH DECEMBER 2016 – OSHWAL CENTRE – OSHWAL TREK VOLUNTEERS PRESENT TO THE EXECUTIVE COMMITTEE
Article written by Malaben
On Friday 9th December 2016, some of the Oshwal Trekker's, Hema, Suraj and Malaben, presented, to the Oshwal Executive Committee (EC), on the "Great Outdoors" adventure climb to Kilimanjaro in Tanzania, in aid of a fundraiser for a Medical Camp.
Hema introduced the EC to OT's vision for inspiring young Oshwals to embark upon this adventure of a lifetime and to help the underprivileged through the relief of poverty, advance of education and protection of health, in line with Jain teachings.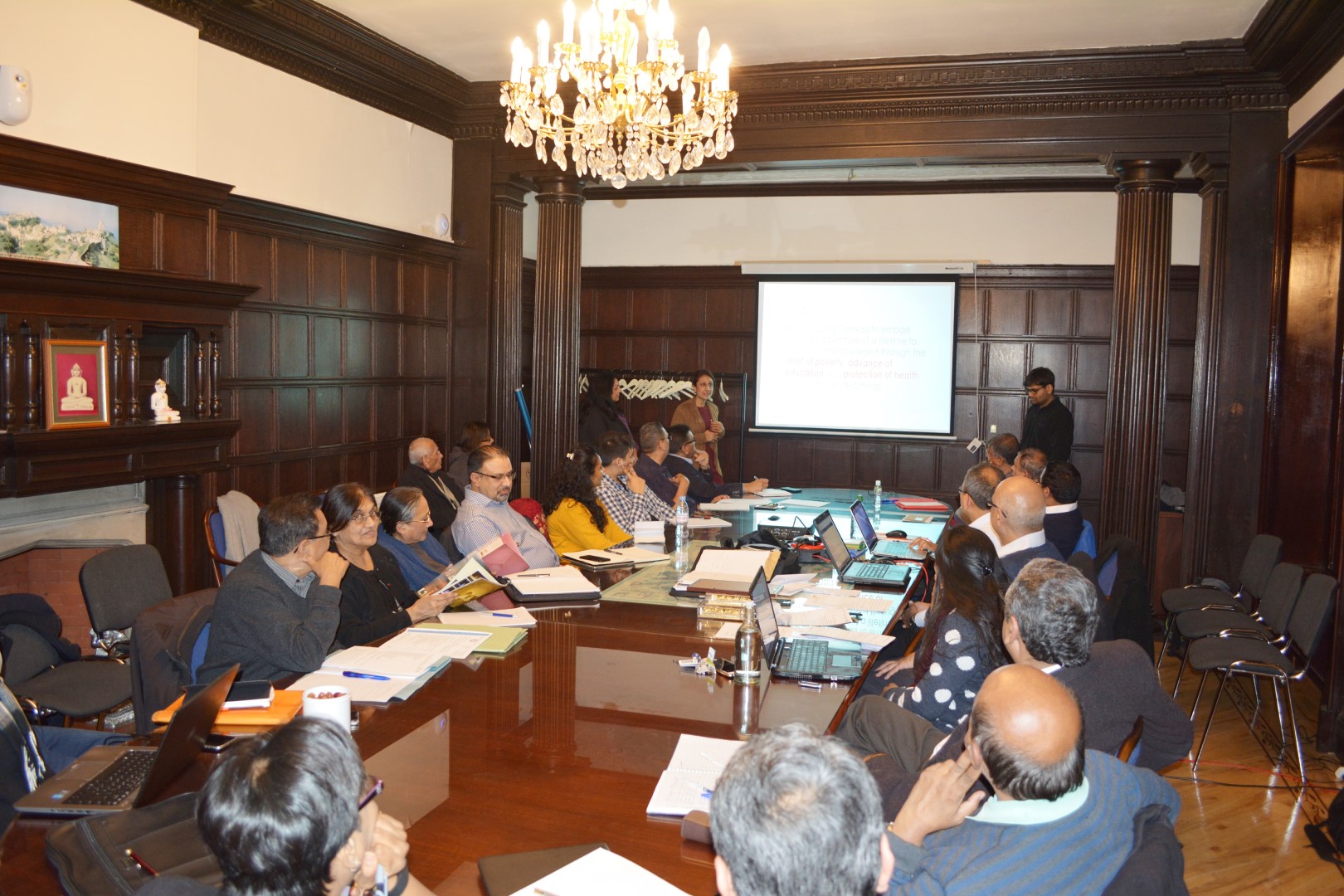 Hema, had been keen to climb Machu Picchu a few years ago but was unable to go, so when this opportunity came along, she was excited to join the Oshwal Trekkersgroup and take a more active part. Hema said "Who would have thought that I would be presenting to the EC about my passion for joining the trek to climb Kilimanjaro and at the same time raise funds for the Medical Camp in Jamnagar, India?"
Suraj, a fellow trekker, provide an overview of the Medical Camp which has been done a few years back in Jamnagar in 2010 and how it had helped hundreds of people with many different disabilities. Suraj, explained the importance of sewa work and why he believe that the combination of the adventurous elements of the Trek and the sewa work of the Medical Camp has inspired him to join the Oshwal Trekkers.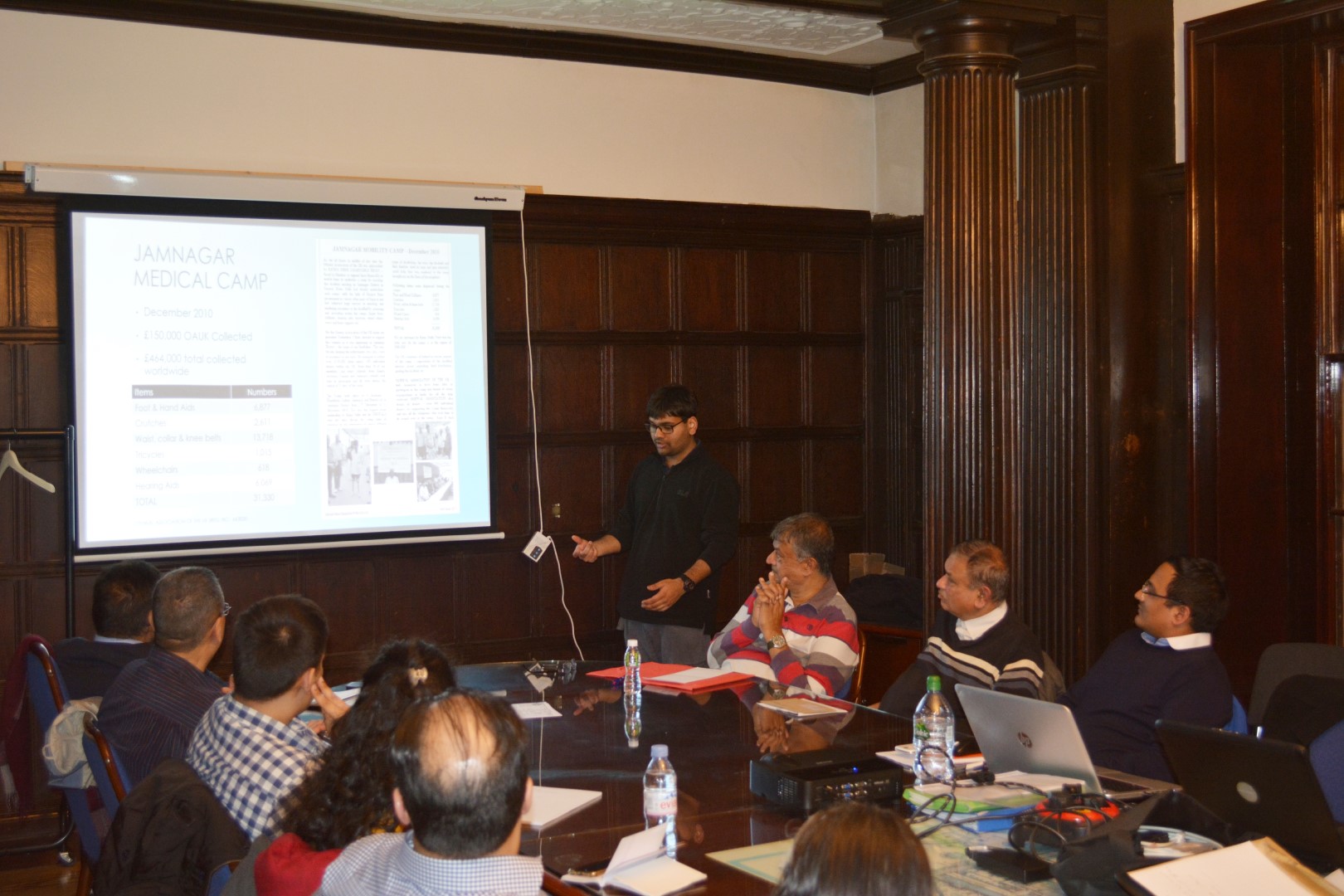 Suraj, also explained the trek planning and preparation timeline, as follows:
Monthly organised training walks, starting on 15th January 2017
First Aiders Course – March 2017
Local UK treks, e.g.:

Snowdonia – May 2017
Ben Nevis – June 2017

Kilimanjaro – September 2017 (this would be for 18+ only)
Local treks will be open to those who do not wish to go to Kilimanjaro and to 16 year olds to inspire and allow young oshwals to achieve ambitious goals.Overall, all the Trekkers would be arranging their own travel / transportation and Medical insurance as well as raising funds for the medical camp!!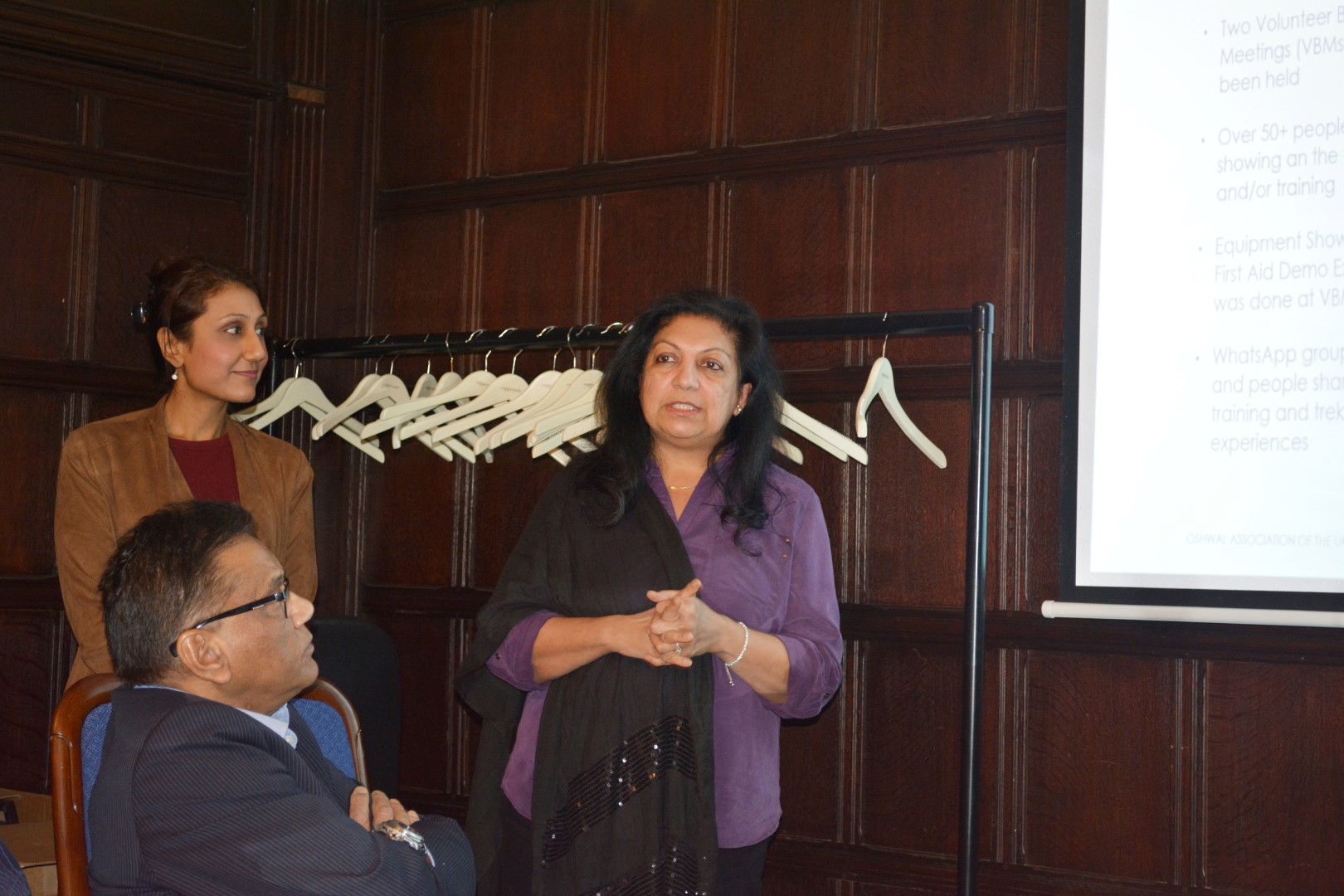 Finally, Malaben, a trekker, shared her experience of climbing Kilimanjaro previously. Giving examples of what could happen on the mountain e.g. altitude sickness and most importantly how one must train and be prepared for the physical and mental endurance up the mountain. A short video clip of her experience was also shown to the EC.
After the presentation, there were some questions raised by the EC Trustees, which the Trekkers answered. Overall, the EC unanimously approved the Trek & Medical Camp.
So the great Oshwal adventure had now officially began!!
---
Back to Oshwal Trek page.