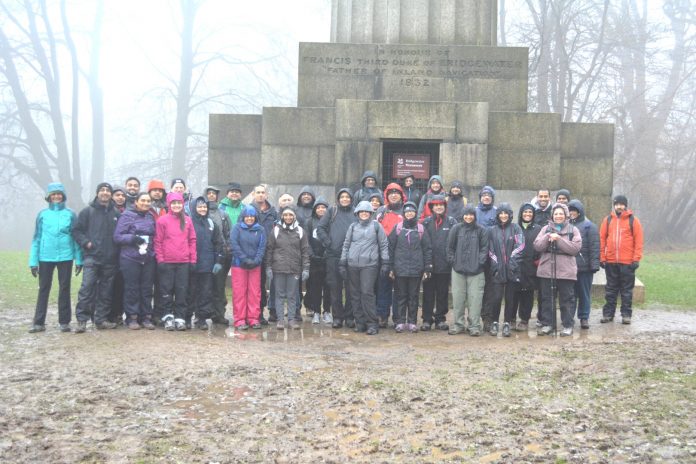 SUNDAY 15TH JANUARY 2017 – ASHRIDGE ESTATE – OSHWAL TREKKERS START THE YEAR WITH THE FIRST TRAINING TREK!
Article written by Hetal Amritlal Shah
Sunday 15th January was the first Oshwal walk of the year and a fantastic way to shake off the cobwebs, engage some new year resolutions and get out in the fresh air.
We met at Ashridge Estate in the morning and the air was certainly fresh. We gathered at the monument and it was a great turn out, especially considering the adverse weather that had been predicted.
Everyone started forgetting about the cold as we set off, as we made our introductions and we chatted away. It was great that it was such a diverse group with all different abilities and experience represented.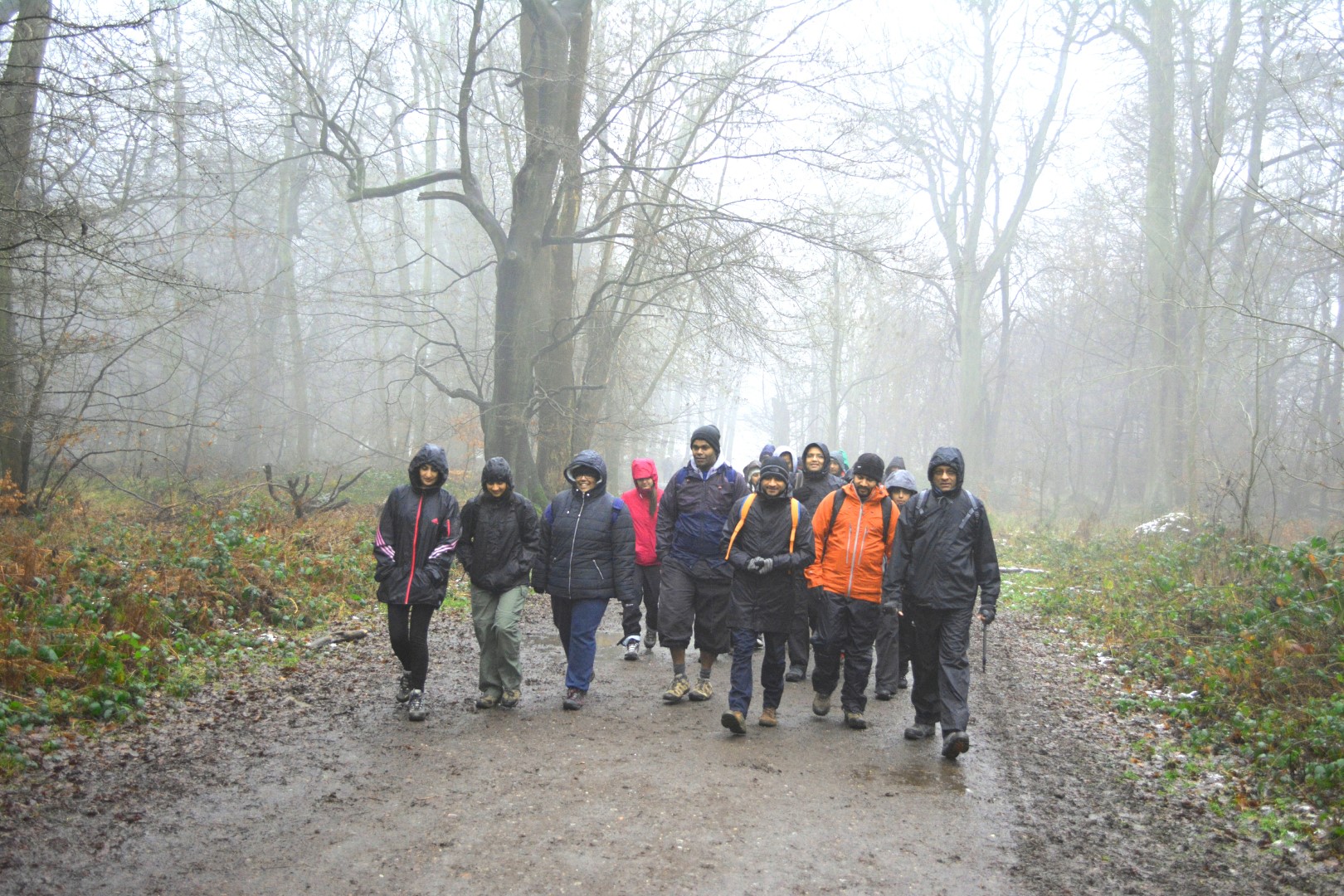 We walked through the forest to start off. The track was muddy in some places so I was glad I'd brought a spare set of trainers. No signs of any deer, but they may still have been having that lie in! The mist amongst the trees added to the special atmosphere as the rest of the world drops away and you imagine that this is the way the forest would still have looked hundreds of years ago. As we walked along, we chatted and took the great opportunity to make new friends.
Halfway through the walk we paused, had some swigs of our drinks and waited for everyone to catch up. Great for those of us at the back that we had a few in brightly coloured clothing at the front so we knew we hadn't wandered off track! We did some stretches as we paused to make sure we didn't cool down too much.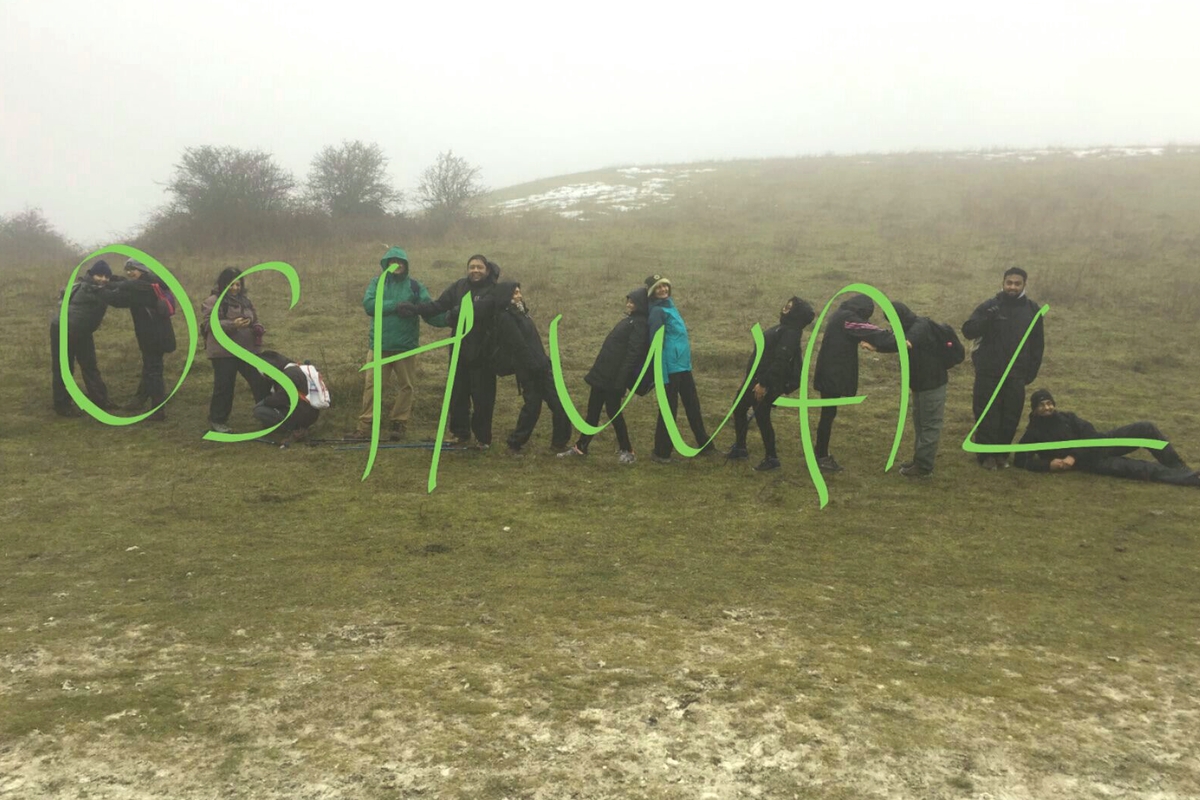 Now in the open we headed for the beacon. Looking around there were some pockets of fallen snow so we carefully picked our way up the hill. Not before some we did some group photos, some great positioning by members to spell out Oshwal. First ridge climbed and already we could see the mist had fallen away but one more to go! So we pressed on till we reached the beacon.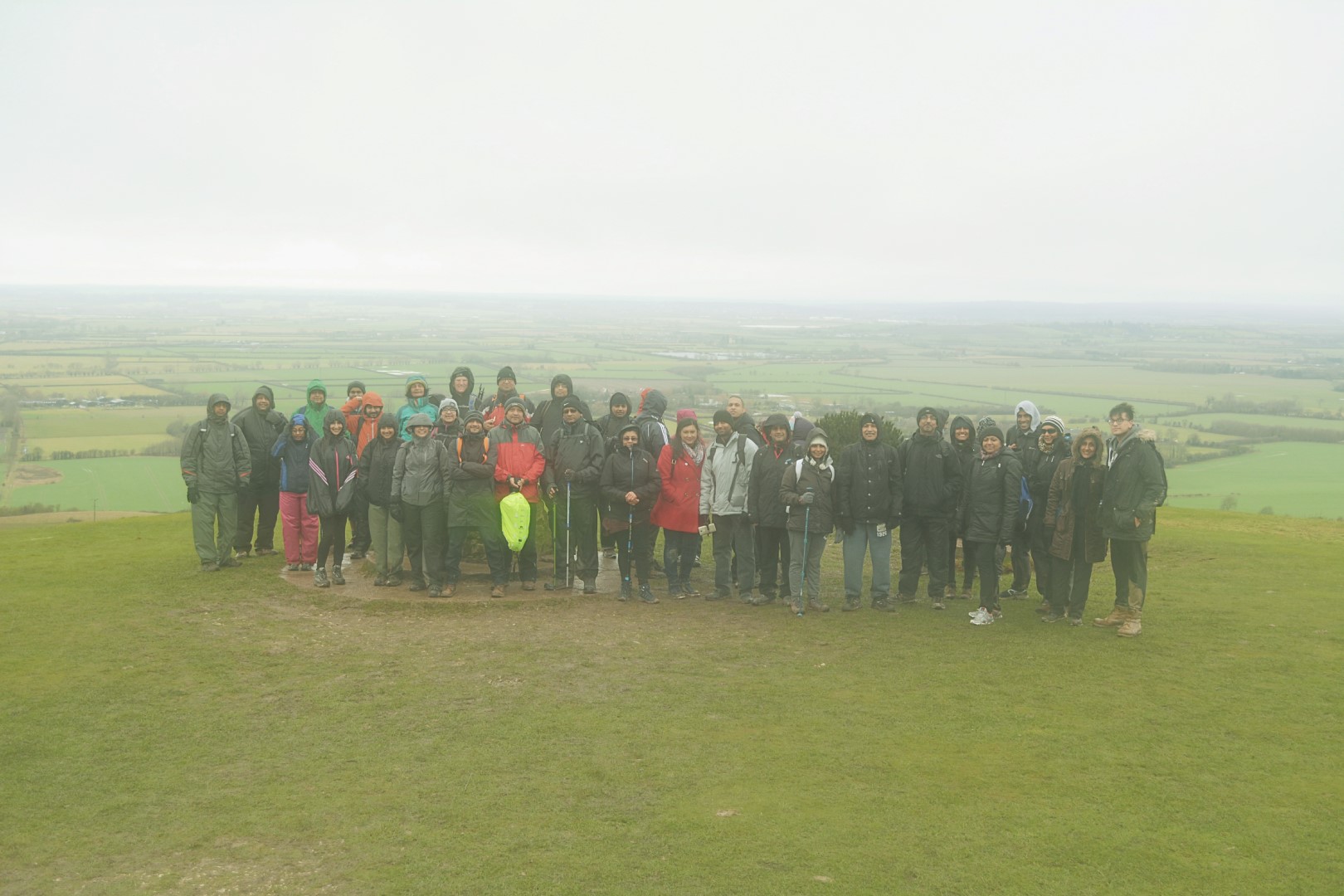 What a view! You sometimes forget how green the English countryside is and we literally had a panoramic view for miles around. The plan was to lunch here before heading back and it was very picturesque. Collectively however, we decided to head back down out of the wind – after all the requisite selfies.
A brisk walk back to the carpark and lunch. It was an awesome way to spend a Sunday morning and so glad that I came. Especially nice to meet all the fellow walkers there. Roll on the next walk!
To see more photos from the first Training Trek, click here.
---
For more details about all the training treks and about the main Trek to Kilimanjaro, please visit the Oshwal Trek page.