SUNDAY 19TH FEBRUARY 2017 – OSHWAL TREKKERS VISIT DUNSTABLE DOWNS!
Article by, Poonam Chimanlal Shah
What a pleasant surprise to wake up early on a February Sunday, expecting frost and single digit temperatures and instead we were greeted with a mild and pleasantly warm 12 degree Sunday as the keen Oshwal Trekkers gathered at the beautiful Dunstable Downs for the 2nd Oshwal Trek of 2017. The Dunstable Downs is the highest point in Bedfordshire and is within the Chilterns Area of Outstanding Natural Beauty (AONB).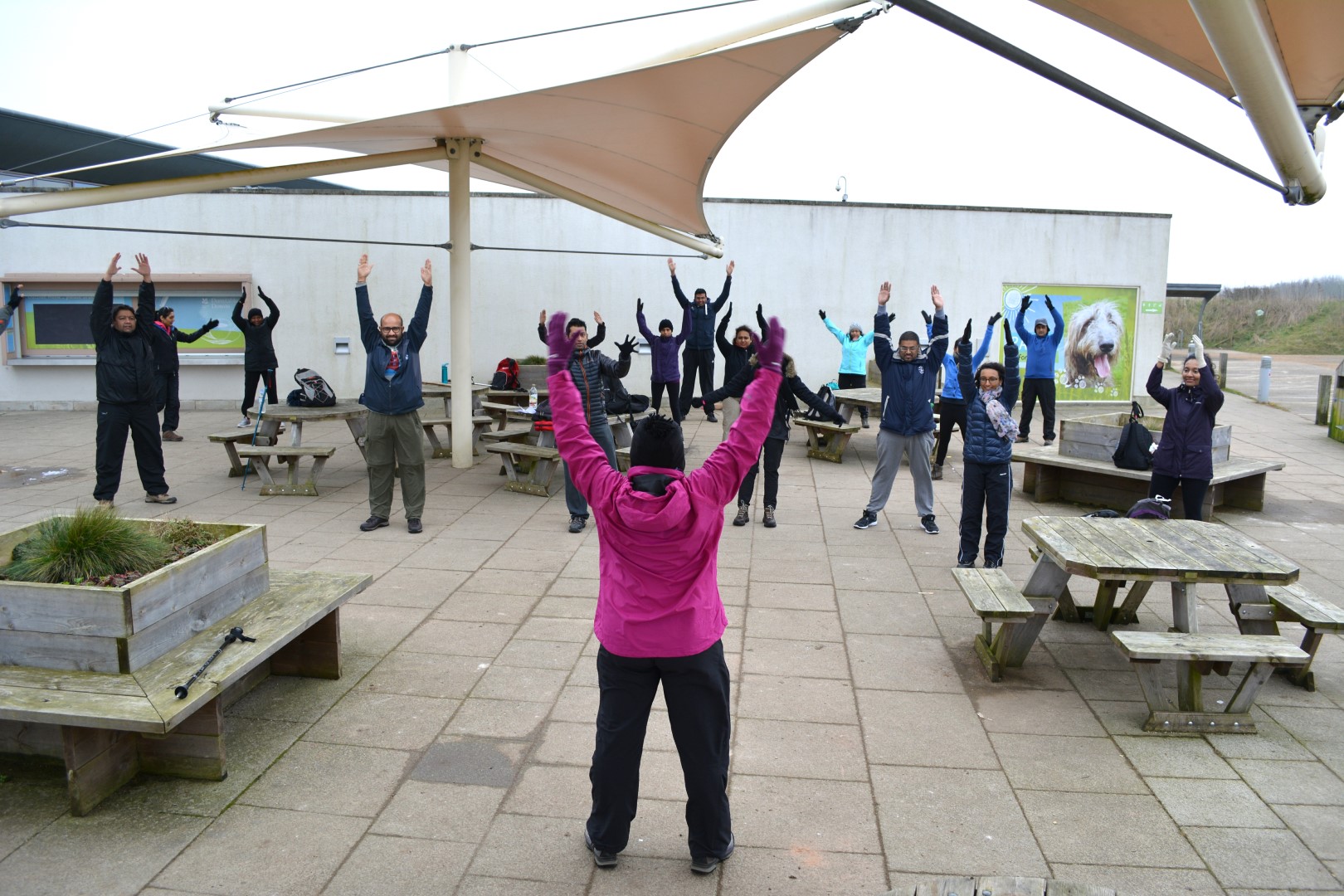 It was great to see a large turnout of eager trekkers of different age groups who all turned up on time. We all had a great 15 minutes warm up session that was led by Malaben. After a few stretches to get the blood pumping, we all set off on the 12km trek, everyone really excited and chirpy for what lay ahead.
The trek led us through some beautiful countryside paths as well as the main concrete roads of Dunstable. Inevitably, we lost our way and some of our fellow trekkers a few times but the brilliant Oshwal Volunteers were always on hand with their radios making sure everyone was looked after.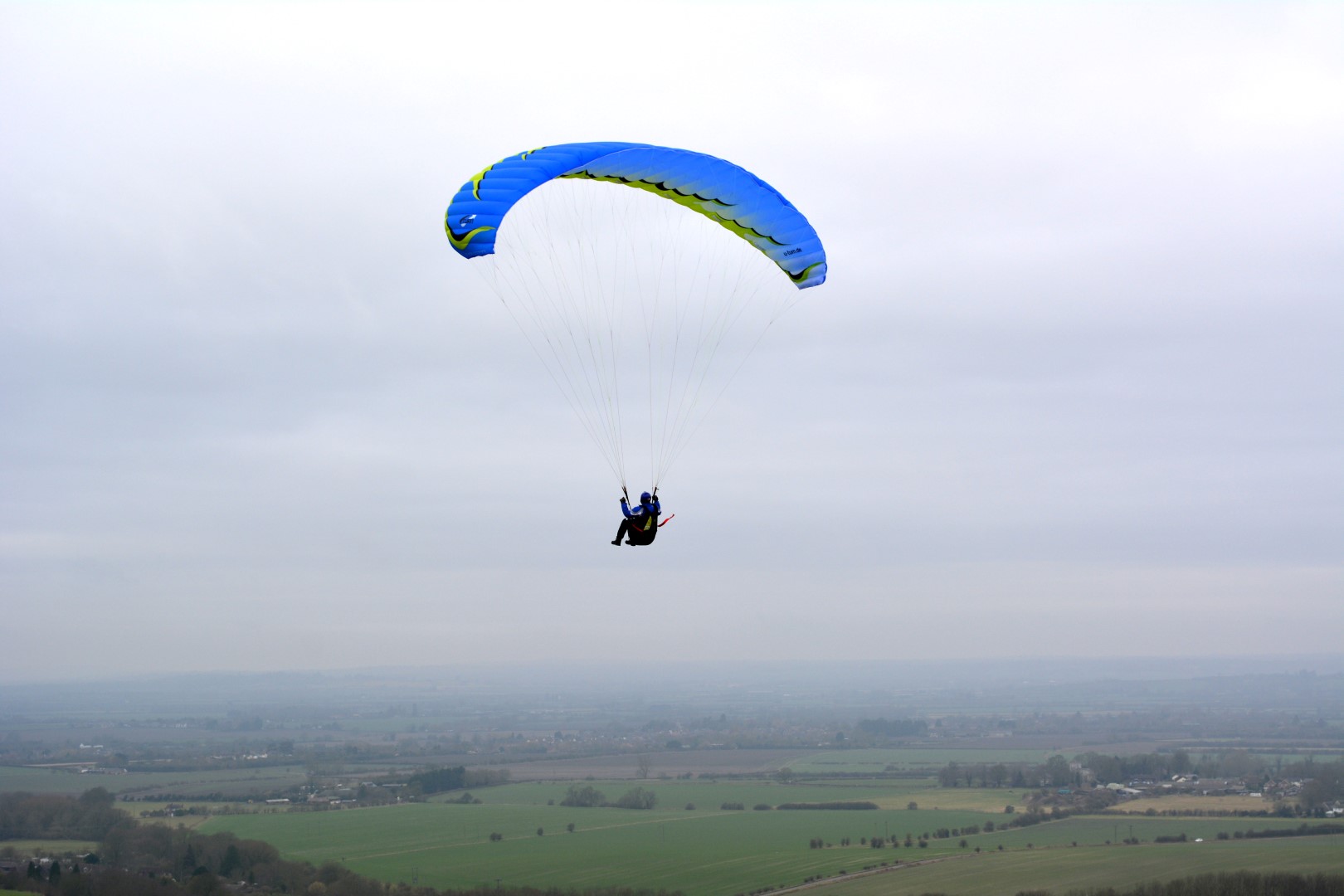 Grasslands, extremely muddy routes, broken branches, uneven surfaces and excited dogs greeted us along the way. The views over the Downs were simply stunning as we made our way through the 10km. Clear skies paved way for plenty of gliders, the winds were perfect for seasoned parachutes and kite flyers to enjoy their thrills. All these majestic views greeted us as we made our way through muddy, uneven paths.
An hour and a half into our trek, you could see energy levels dipping as the trekkers started getting their energy bars and bananas out to help get through the rest of the trek. Thankfully, no samosas, bhajia, jalebi gathia or chai but there was Ashish, with his large bag of salted peanuts for everyone to enjoy…!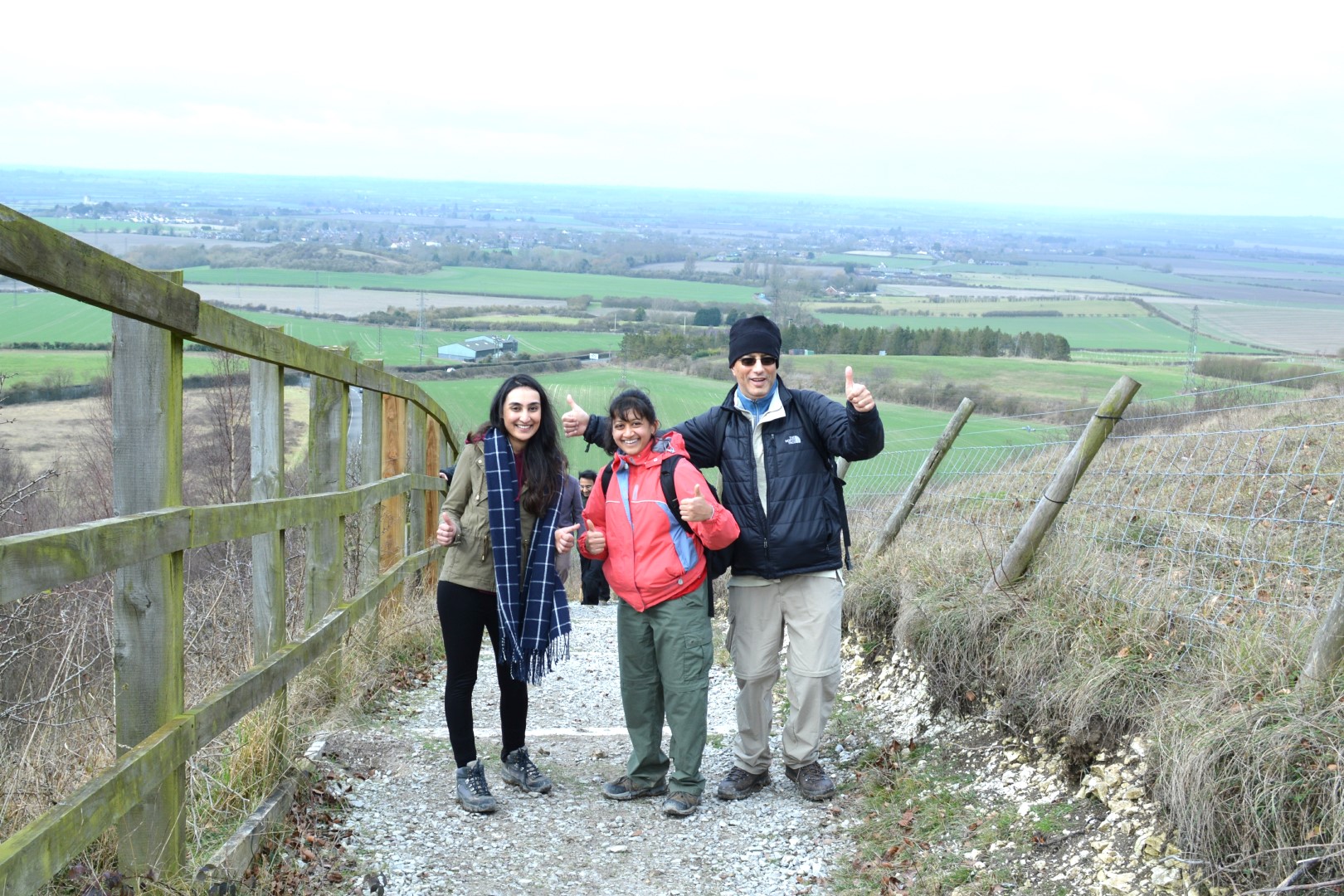 Towards the last 4km or so, the walking sticks came in very handy for a few as the terrain started getting rough and more uneven, uphill and steep. A few drizzles helped to cool us too and gave us an opportunity to stop for a group photo. Yet there was a silent determination within all of us to get to the top of the hill.
Three hours and fifteen minutes and 12km later our very satisfied Oshwal Trekkers reached back at our start point with a sense of accomplishment engulfing us all. Chats had already begun as people looked forward to the next trek in Epping Forest in March.
It was great to see the young and the young at heart together enjoying themselves at the Dunstable Downs and we would like to take this opportunity to thank the Executive Committee of OAUK and specially the Youth Committee for organising such great treks.
To see more pictures from the trek, click here.
To find out more about our next training trek, click here.
---
Back to the Oshwal Trek page, click here.