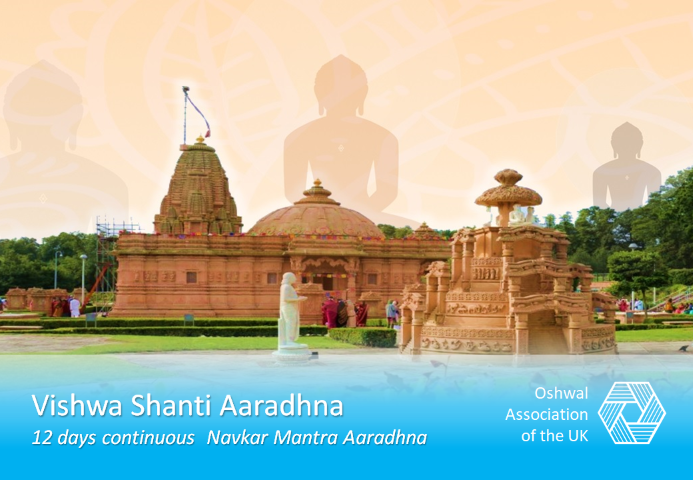 Jai Jinendra and Pranam,
We have created this WhatsApp group to do a chain of Navkar Mantra for Viswa shanti for an hour to give everyone strength, courage and peace in this extremely difficult time of the coronavirus pandemic.
This is for 12 days and at the same time everyday for an hour. Jayeshbhai, our vidhikar, will be co-ordinating this. He will allocate time slots to keep chain going for 24 hours for the next 12 days.
If you would like to join, please message Jayeshbhai by WhatsApp on 07448021340. Only one family member per households needs to join the WhatsApp group to receive messages.
Let's get together and pray for relief and peace for all living beings.
Alternative, you can simply set a fixed time each day for 12 days and do the navkar mantra. This was do you will not need to register for an allocated time slot.