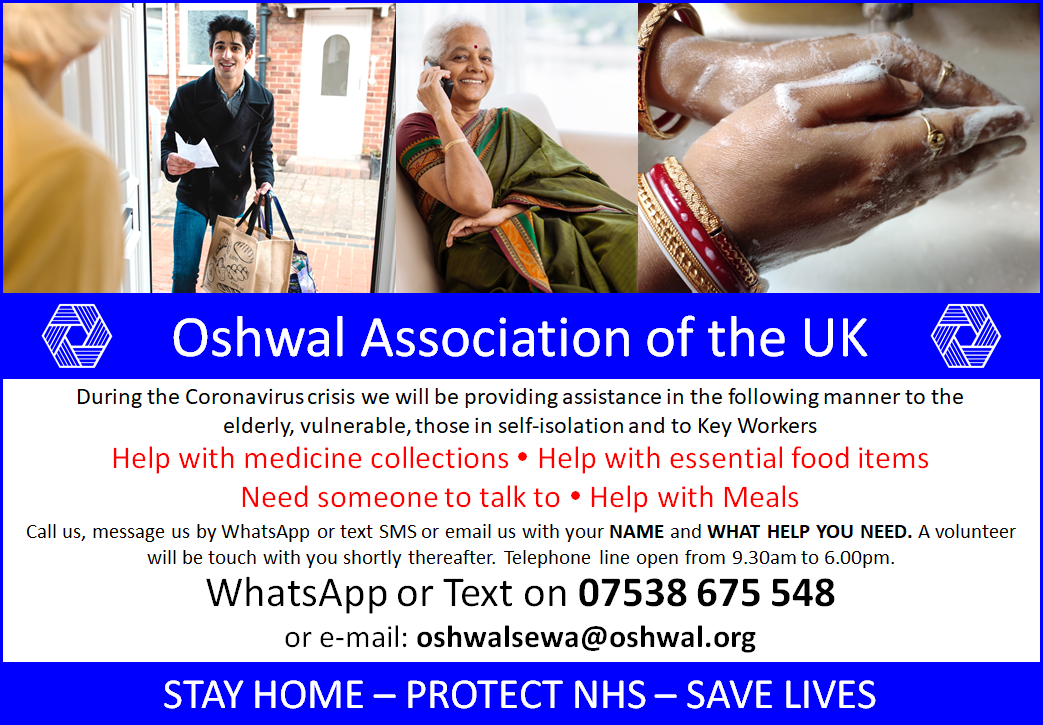 ALL OSHWAL CENTRES ARE CLOSED AND FORTHCOMING EVENTS ARE CANCELLED UNTIL FURTHER NOTICE.
In light of the UK Government's announcement on Monday 23 March 2020, Oshwal Centre (including the dearser), Ekta Centre (including the ghar deraser), Shakti Centre, Oshwal House (including the ghar deraser) in South Area have all been closed to OAUK members and the general public from Tuesday 24th March 2020 and will remain closed until further notice. To read the message from the Hon. President please, click here.
Contacting OAUK arrangements during closure period
During the closure period phones will not be answered. However, you can email the Oshwal Centre office and we will try and reply back. However, please allow for additional time to reply due to the prevailing circumstances. For more details on this, click here.
Online Events
In light of the coronavirus pandemic, OAUK is in the process of putting together online events. Please look out for more updates soon.